An Aboriginal health service operating in the WA Goldfields is hoping to improve health outcomes for people, one load of washing at a time. 
Key points:
Orange Sky has partnered with Aboriginal health service Bega Garnbirringu in Kalgoorlie
The organisation's laundry truck will provide free washing services to people sleeping rough
Bega Garnbirringu says the service will increase referrals to health services
Orange Sky Australia's mobile laundry service launched in Kalgoorlie this week and will be operated by local Aboriginal health service Bega Garnbirringu.
Doing a load is free, but Bega Garnbirringu chief executive Clive Holt said the service was about more than just washing clothes.
"It will allow our social support staff to make contact with people who don't normally come into the service and perhaps assist them to get help with the issues contributing to their circumstance," he said
"We're really looking at this as a means to achieving meaningful outcomes for people who are homeless or experiencing hardship."
The mobile laundry facility carries three solar-powered washing machines and dryers on the back of a purpose-built truck.
Growing demand 
Located 600km east of Perth, Kalgoorlie is a central hub for several remote communities in the region, with Indigenous people migrating from the lands into town during the hotter summer months.
Mr Holt said there was already significant demand in the city, but with more people coming into Kalgoorlie from remote communities, the service had seen more than 20 clients a day since it arrived.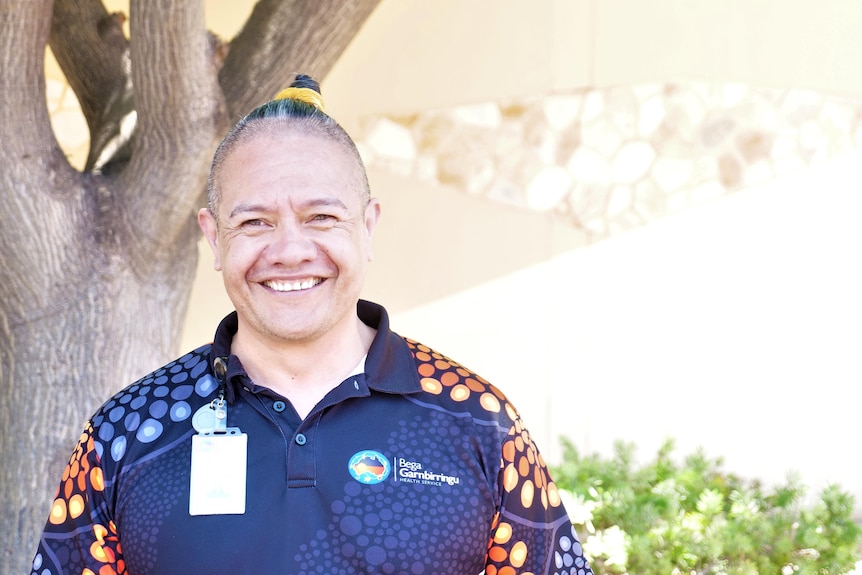 Bega Garnbirringu service supervisor Stewart Te Namu oversees the laundry service and help direct clients to the social and health services available in Kalgoorlie.   
He said while the truck had only been in the mining town for a few days, he was already seeing results. 
"Yesterday, we were able to do two referrals over to our social wellbeing team immediately and two referrals over to our medical appointment team," he said.
"Mental health issues are a major problem here.
"Providing that service to wash their clothes … it opens up doors for having conversations."
Expanding services 
While the truck was being managed by Bega Garnbirringu Health Service, Orange Sky remote service manager Judith Meiklejohn said anyone could use it.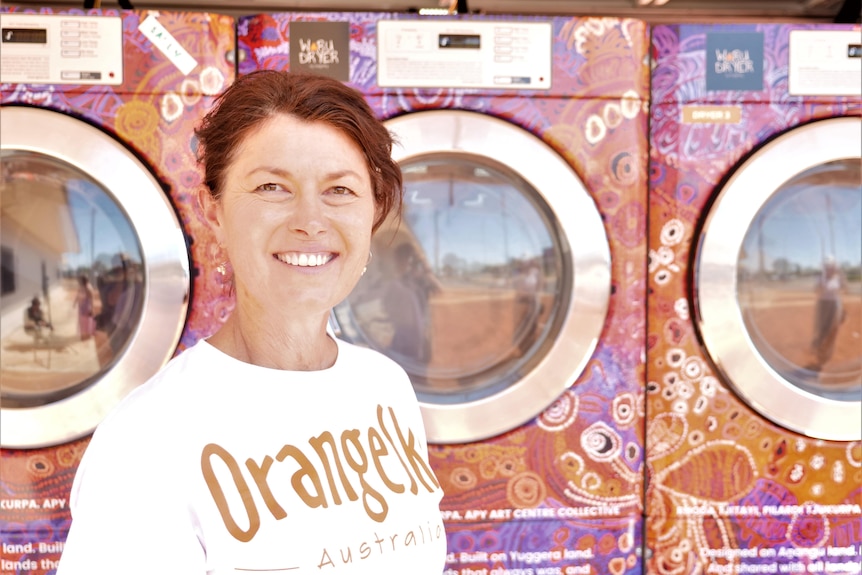 "When the organisation started, we were supporting people who were sleeping rough in parks, and it quickly grew over time," she said.
"Now a lot of people who are in social housing are struggling to make ends meet… and then just people who are lonely as well."
Ms Meiklejohn said the high rates of mental illness in country towns were well known, with many people coming to the truck for social interaction.
"Loneliness is on the rise and sometimes people will come down, they don't need to wash, but they'll come down for the conversation," she said.
"I think those disparities are much wider than what they might be in the city."
Mr Te Namu said the truck would operate five days a week in Boulder and Kalgoorlie over the next three years, with Bega Garnbirringu Health Service to consider expanding the service to surrounding towns like Coolgardie.