A mental health support program is reaching out to those in need through door-knocking in the Macedon Ranges.
Key points:
The initiative will run in Gisborne and Romsey until January
It involves having a conversation about mental health, completing a survey, and giving information about local services
The door knockers, known as 'people connectors', receive a week's training and further learn on the job
The Assisting Communities through Direct Connection (ACDC) initiative will run in Gisborne and Romsey until January 2022 and sees local door knockers — known as 'people connectors' with specialised training asking people about their mental health and connecting them with the region's services if required. 
Community Mental Health Australia chief executive Bill Gye said the program focused on prevention and early intervention.
"[Mental health] is one of those topics people find difficult to talk about and all too often what happens is downstream, people get into difficult situations and end up in crisis," he said.
"It's very unusual and that's what makes this project very interesting."
Connecting the community after isolation
As Victoria reopens after the isolation of lockdown restrictions, mental health support prevention will continue to play a key role in helping people move forward.
Mr Gye said ACDC bridged the connection gap and gave people the resources to seek further help if needed.
"We're not actually there delivering a service, although sometimes just the fact someone's there, listening to you, hearing you, and engaging with you can be beneficial in its own right.
"Having someone face-to-face makes it realer and makes the topic realer. Anything that just connects people is a great thing."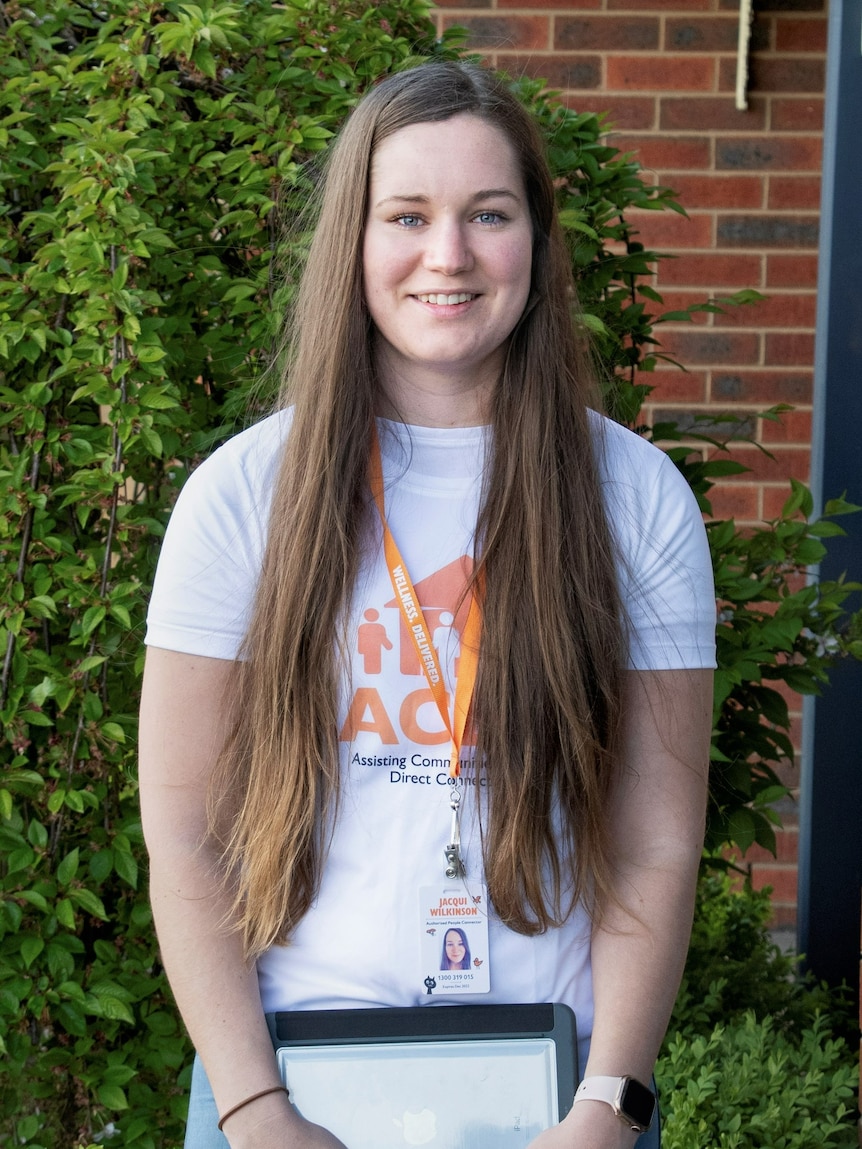 The initiative also surveys Macedon Shire residents, which Mr Gye hoped would highlight the level of service needs required for the community.
Spreading the message
Despite only running for the month of October, Riddells Creek-based HMS Collective community paramedic and ACDC project line manager Jacqui Wilkinson wants to roll the mental health program out in other areas of the shire.
"It should be rolled out everywhere as it is a highly beneficial project, and integral to ensuring the community's needs for mental health are met, particularly in rural, regional and isolated areas," she said.
"I have seen it immediately benefit a lot of householders that have been isolated due to COVID-19.
"It has helped the community express their mental health and wellbeing concerns and find local resources available to assist."
"It will enable a greater social engagement and reduce the stigma around mental health."
The door knockers let people know about the free and relevant services available in the Macedon Ranges through an information pack with a fridge magnet and brochures.
The ACDC Project will generate an evaluation report about the community, which will contribute to discussions about funding for managed mental health services, and how the mental health support needs of people in communities are delivered.