With plenty of job vacancies available, a north Queensland not-for-profit organisation says now is an ideal time for people with disabilities to enter the workforce.
Key points:
A north Queensland not-for-profit organisation says labour shortages are an opportunity for people with disabilities to gain employment
Community Solutions helps people with a disability find fulfilling work in the community
Peter Whitehead has credited the agency with helping him secure ongoing employment
Kylie Minniecon from job recruitment agency Community Solutions said 53 per cent of working-aged people with a disability in Australia were employed and she was working to make that percentage higher every day. 
The north Queensland agency helps connect people with any kind of disability to employers in the region. 
"We have a lot of contacts within the community with local employers that are willing to give people with disabilities a go," Ms Minniecon said. 
She said there were labouring, retail, hospitality and cleaning roles.
Community Solutions held an open day at its building in Mackay this week where employers could hire anyone who walked in on the spot. 
"It's changing people's lives one day at a time," she said.
Access to support
Sarina man Peter Whitehead said being invited to speak to everyone about his own success had been the highlight of his week.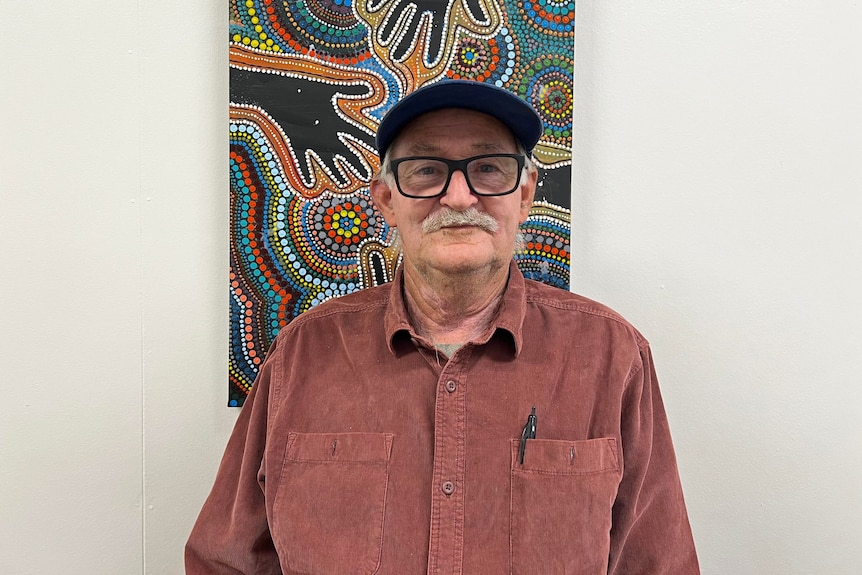 He said he was laid off in 2013 from a job he had gone to every day for 16 years. 
The thought of finding employment again was daunting. 
"It was hard for me," he said. 
"I talked to the disability person and she put me with Community Solutions."
He said the organisation had supported him every step of the way whether through having someone to talk to or helping him fill out paperwork. 
"I put an ad in the pocket trader," he said.
"It's all free and it said mature age male requires labouring jobs, gardening etc and will travel for work."
Sure enough, within a few weeks, Mr Whitehead had received a call-up for work.
He said the rest was history. 
'Pride in my work'
Mr Whitehead refers to his employer and Ms Minniecon as family.
He grew up travelling around Australia with his two parents, who were no longer with him. 
"We had a caravan and we shipped it all over," he said.
"All the new schools I got picked on so I had to fight back because if you don't they make it harder on you."
But he said it toughened him up. 
"It's made me take pride in my work," he said.
Ms Minniecon said the people she had set up with employers were generally the first at work and the last to leave. 
"We don't just set them up to fail ... we're actually working with the employer and customer so they can get the right job," she said.
"Once they do gain employment we are there every week to support them in their roles, in case any mishaps happen or just to follow their journey."
Source: ABC