Michael Richardson has Down syndrome, hearing loss and could not read — but he would not let that stop him landing a job at Australia Post.
Key points:
The jobless rate for people with disabilities remains high
Michael's father worked with him to help him land his dream job
Others with disabilities are gaining job-ready skills through work placements
And who better to show him the ropes than his father Greg, who has been with the organisation for 17 years.
Just four years ago, Michael only knew how to read small words consisting of four or five letters. 
So every evening after school, Mr Richardson would teach Michael to read at the dining table while the pair poured over photos of street signs he had taken while on the job.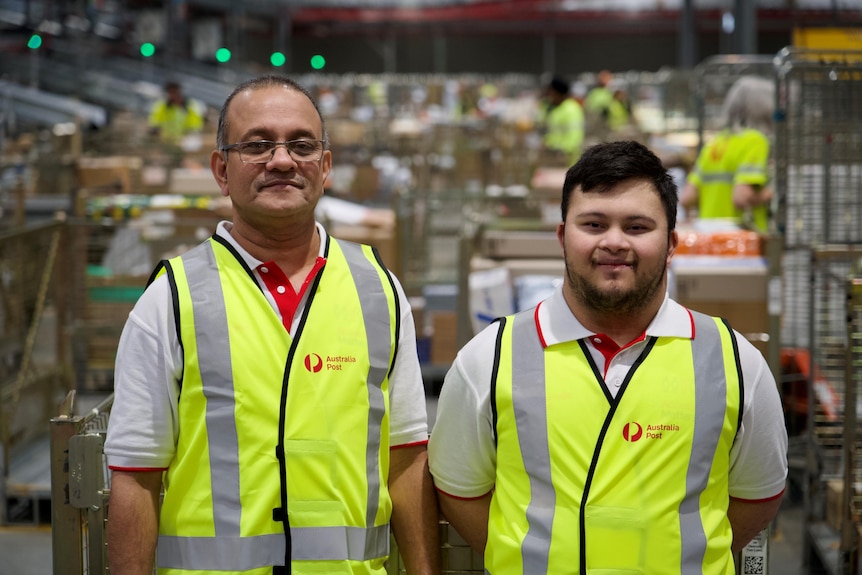 Michael progressed from knowing just two suburbs, to having a pretty good grasp of Western Australia's geography.
"It was difficult initially, but Michael now knows half of the 3,000 suburbs in Western Australia," Mr Richardson said.
He said his colleagues had supported Michael with "encouragement and understanding".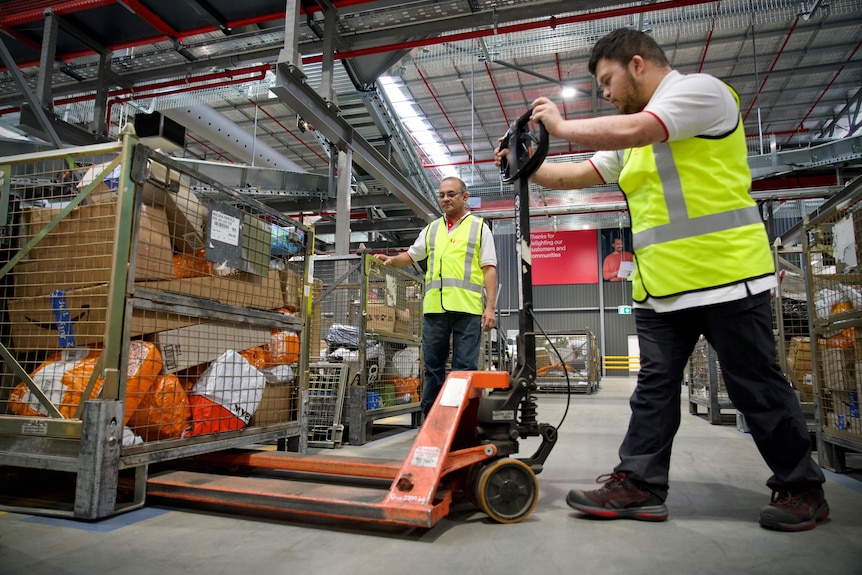 Michael said it was hugely beneficial to be taught the different mail routes by his dad to ensure he had the right skill-set for the job, and they made a great team because they know each other inside out. 
"He's not only my dad, but he's my supervisor too," he said. 
Since starting his job as a parcel processing officer, he said the most satisfactory part of his journey had been making friends and pursuing his love for geography.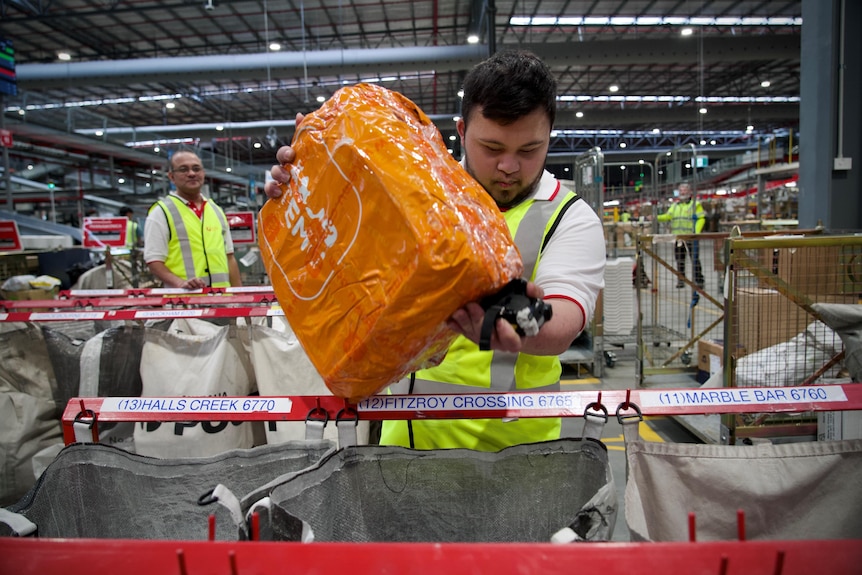 Mr Richardson hoped other people with disabilities would be afforded the same opportunities. 
"Because if you don't get them into the workforce, they will be sitting in their room just reading or just playing games and doing nothing," he said.
Work placements providing job-ready skills
While not everyone has a family member to help them develop the skills they need for their dream job, service providers like Activ are helping people with a range of disabilities gain job-ready skills through work placements.
Michelle George is doing her Activ placement at a timber manufacturing plant in the south-west, which produces a range of products including pallets, bed bases, crates, furniture and wooden games.
Ms George said her drive for wanting to work in the timber manufacturing industry stemmed from how much she was able to learn in the trade.
"You get to learn how to use all the different machinery, like the nail guns and the Viking [semi-automated pallet machine]," she said.
"I was expecting it to be hard, and some of the different pallets we make are hard to make, but when I need help, I just ask the supervisor to help me."
Ms George said she enjoyed the hands-on approach her work placement brings her.
"Activ support me at work, they teach and train me with new skills. I've also done training with Activ, like my certificate in manufacturing, horticulture, leadership," she said.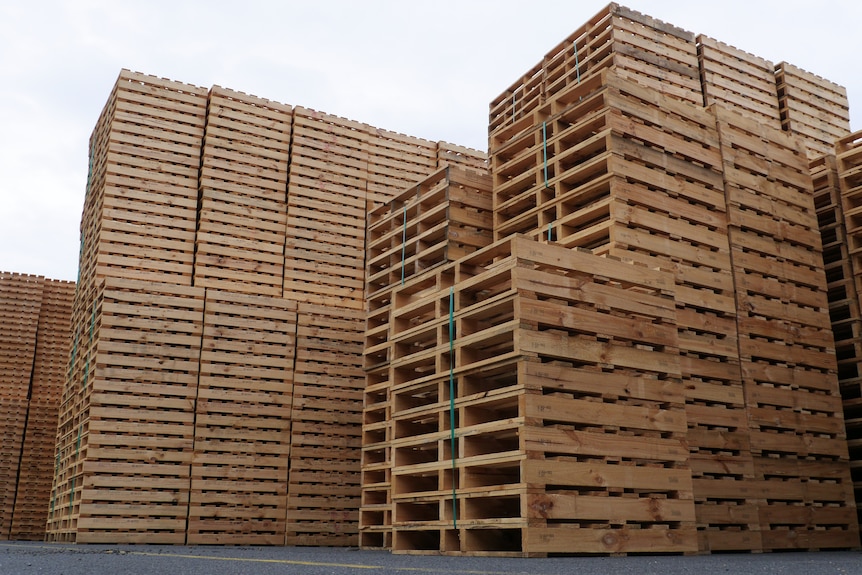 Her colleague Mark Harrison said he wanted to work on the bandsaw, make new friends and learn new things.
The organisation also provides education and upskilling support to companies and businesses to help them provide jobs to people with disabilities.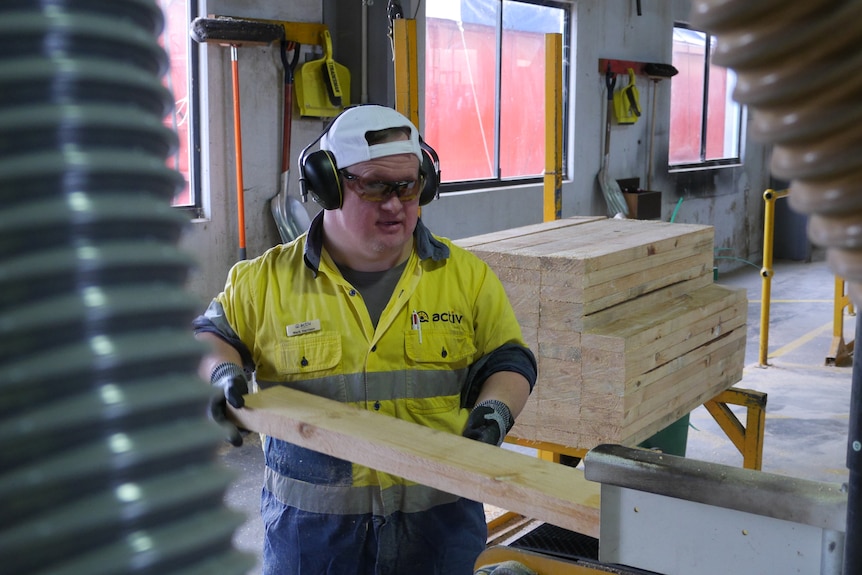 Jobless rate stubbornly high
While the federal government tries to develop strategies to improve opportunities for people with disabilities, less than half are in employment, according to the Australian Bureau of Statistics' most recent data.
The unemployment rate remains above 10 per cent, more than double the rate for people without disabilities.
The ABC has heard from disability advocates who say barriers faced by disabled people seeking employment include inaccessible workplaces, lack of assistance in finding, securing, and maintaining employment and difficulty in negotiating reasonable workplace adjustments.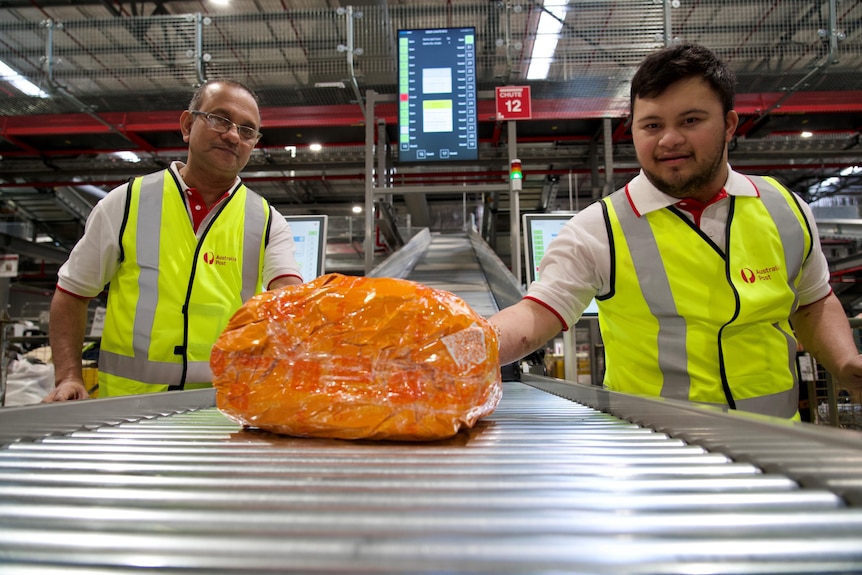 Activ's head of strategic operations Brooke Draper said barriers to employment often came from employers who felt they may be unable to support someone with a disability in their workplace.
"They are simply lacking a wider understanding about the benefits of employing a person living with disability, particularly around the pride many supported employees take in producing quality work," she said.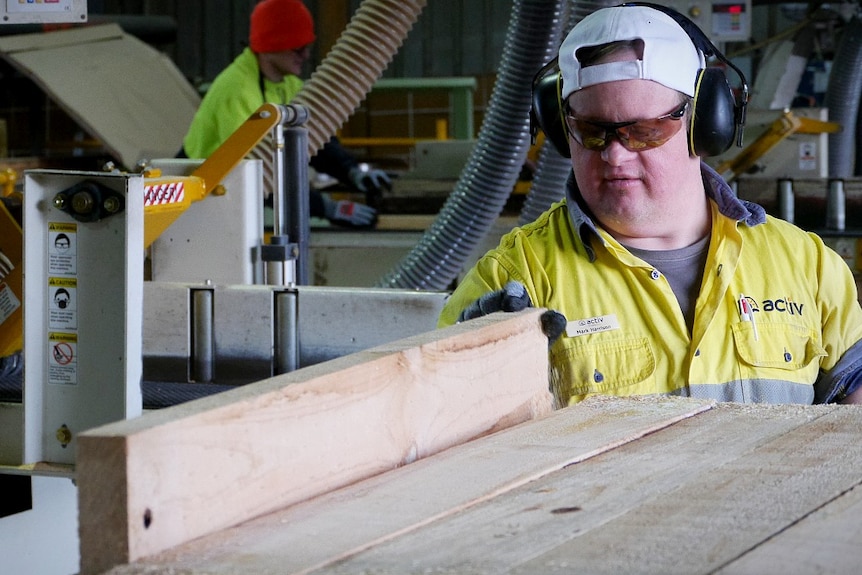 Ms Draper said the federal government had been very supportive of the creation of pathways for people living with disability to engage in meaningful employment.
"They have been big internal advocates of avenues such as work placements and traineeships and continue to work with Activ and other charitable organisations to better understand and advocate for the needs of people living with disability," she said.
For Greg Richardson, the benefits are clear and he beams with pride when he speaks about Michael's success with Australia Post.
"I am very proud of Michael," he said. "He's doing a fantastic job."
Source: ABC