He seemed the perfect advocate to help her special needs children – caring, enthusiastic and most importantly with a "lived experience" of disability through his vision impairment. 
But within six months of Kelvin Steinhardt taking over the coordination of Jane Hellyer's sons' National Disability Insurance Scheme (NDIS) services, she realised something was wrong.
An NDIS plan manager rang to say she owed $5,000 and her sons, Jonathan and Mickael's after school care services had not been paid.
"It was like someone had gut punched me," Ms Hellyer said.
"I was trying to work, and I had nobody to help me. I don't have family nearby and Jonathan is non-verbal and can't be left alone, and Mickael has autism, and he runs away and disassociates."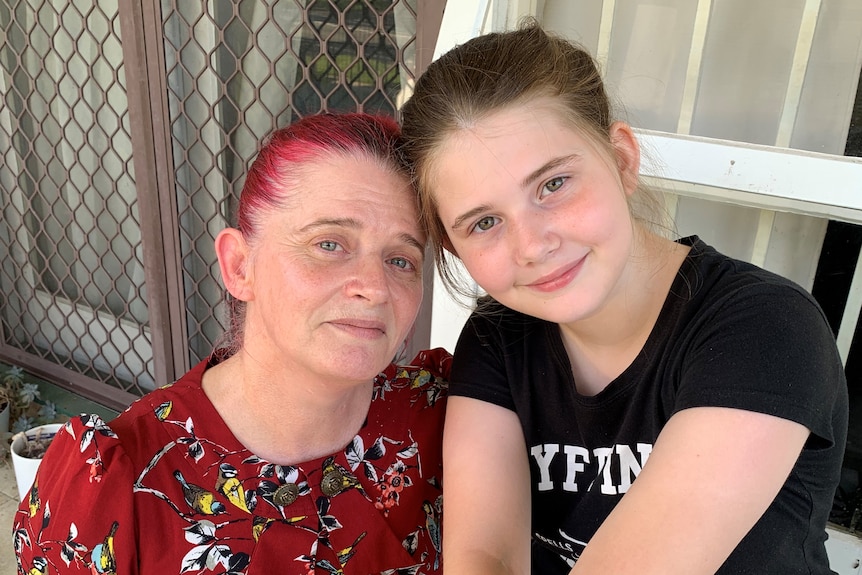 When she checked her sons' accounts, she saw charges for services she says they had never received involving therapy providers she had never heard of.
One invoice of nearly $2,000 was for "sand box" therapy and another was for a trauma counsellor who she says had not seen either of the boys.
When she contacted the sand therapy provider and the trauma counsellor both said they had never received any of the payments or worked with her sons.
"I was shocked. I saw a disabled man [Kelvin] and that's why I went to him. Someone who has a lived experience."
Mr Steinhardt denies any wrongdoing, saying he only ever sought to help people with a disability.
He says that he had terminated a former employee for "apparent fraudulent activity" and that the NDIS fraud team and local police had investigated. He says that as "the matter is ongoing" it would be inappropriate to comment further.
Thousands of dollars billed for support never provided
An ABC investigation has found Ms Hellyer is one of several clients of Mr Steinhardt who reported similar experiences after hiring him to advocate for their plans and invoice the NDIS plan managers for the services they required.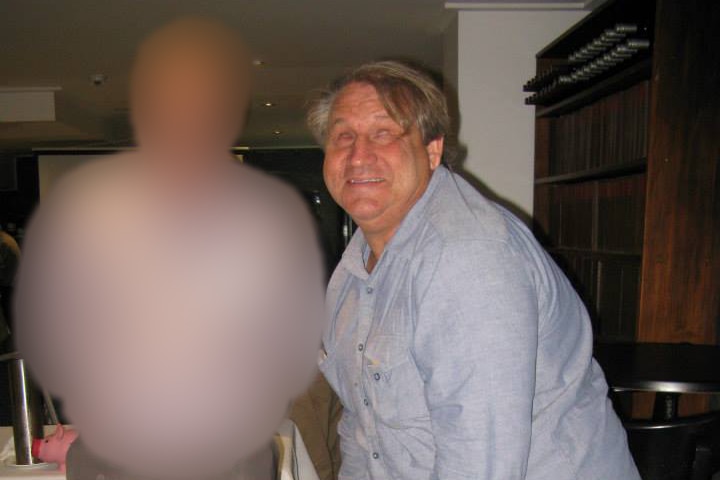 The allegations raise questions about what systems and checks are in place to ensure services billed to the NDIS are actually provided to the nominated clients. 
The clients say that while Mr Steinhardt did arrange legitimate support services, in some instances they also had thousands of dollars billed to their NDIS plans for therapy or support services that were never received.
Invoices for these services directed payments to bank accounts associated with Mr Steinhardt and his business, according to copies of invoicing sighted by the ABC.
The therapy and support service providers whose names are listed on the invoices say they did not provide the listed services for the clients or receive a cent for them.
They told the ABC that they had done other work for Mr Steinhardt in the past, for which he paid them directly on the understanding he would then bill NDIS.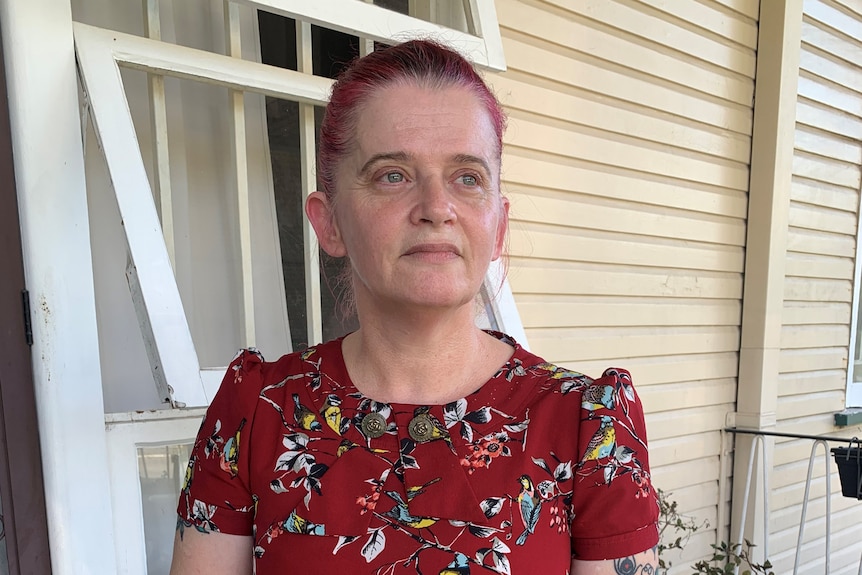 However, they now fear the NDIS, and possibly the tax office, has wrongly recorded them as receiving thousands of dollars in payments for services they never supplied.
Some service providers said they had alerted NDIS authorities as long ago as 2021 but so far no action had been taken.
While NDIS agencies give an option for clients to approve invoices online before they are paid, Ms Hellyer said she had chosen the option to automatically approve invoices because, "I never thought the invoices would be for anything but a legitimate service".
Mr Steinhardt currently operates from a NDIS advocacy operation called Keys for Change at Redcliffe, north of Brisbane.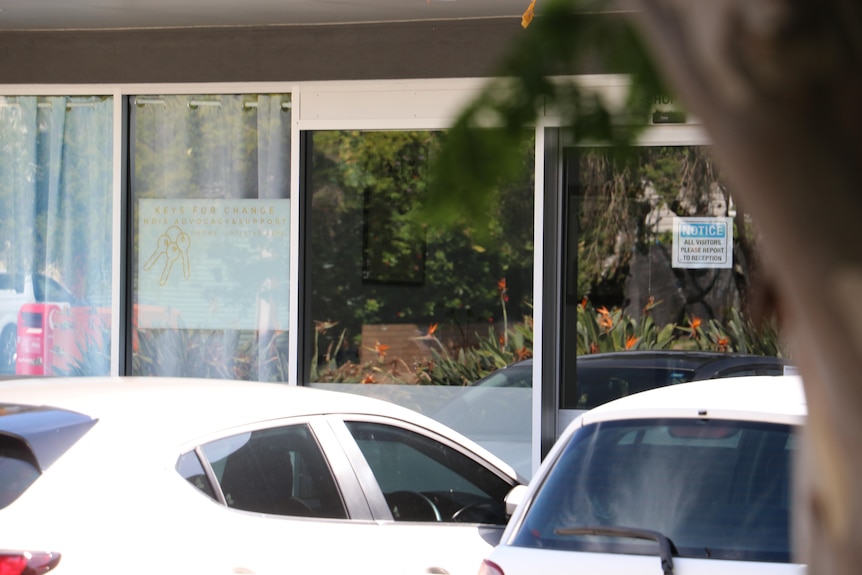 A promotional brochure for the business obtained by the ABC says he decided to become a NDIS advocate after successfully fighting the scheme to provide funding for him to have a guide dog.
His LinkedIn profile says he has degrees in Commerce Law and Business studies as well as a "mathematics degree" and an "honour in statistics" and has worked as a financial planner.
Asked about the concerns raised by clients like Ms Hellyer, Mr Steinhardt denied any wrongdoing saying he had been looking after people.
"I've tried to look after homeless people ... an Aboriginal who [was] living in their cars. I looked after a person who's had his foot amputated because of diabetes and who lives outside the IGA,'' he said.
"I can give you references for each one of those."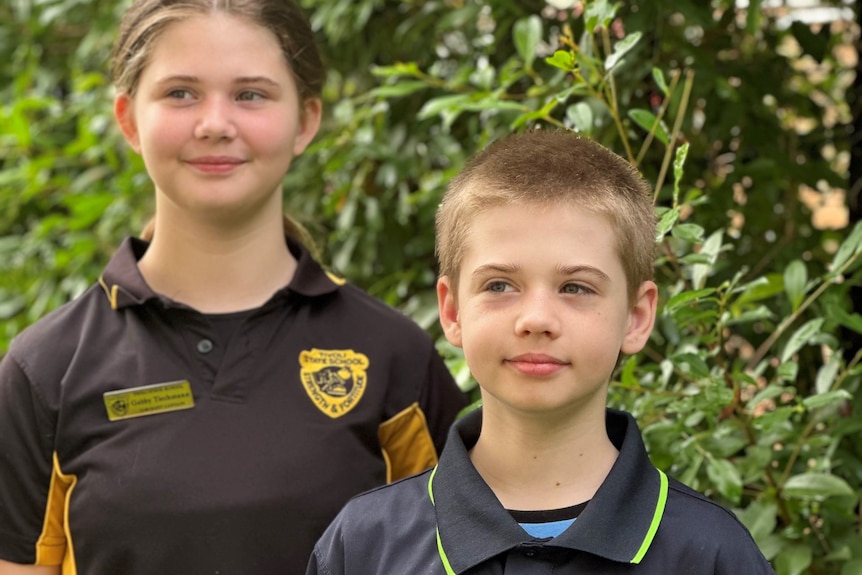 Pressed about Ms Hellyer's claim of her sons' account being billed for services they never received, Mr Steinhardt said he had used NDIS funding to pay for a support worker for the family.
In a letter from his lawyers responding to written questions, he said Ms Hellyer had told him she was overwhelmed with three children with disabilities and so he organised a support worker using Mickael's NDIS funds. He says invoices and payment records verify this.
Ms Hellyer acknowledges a support worker did assist with looking after the children and some support work was billed to one of her children's accounts but says she never knew or authorised for funds to be taken from another child's plan to pay for the service.
Former employees raised concerns
The ABC has spoken with two former employees who said they raised concerns with Mr Steinhardt.
They say they reported what they thought were suspicious invoices to the NDIS but have not heard if any action was taken in relation to their claims.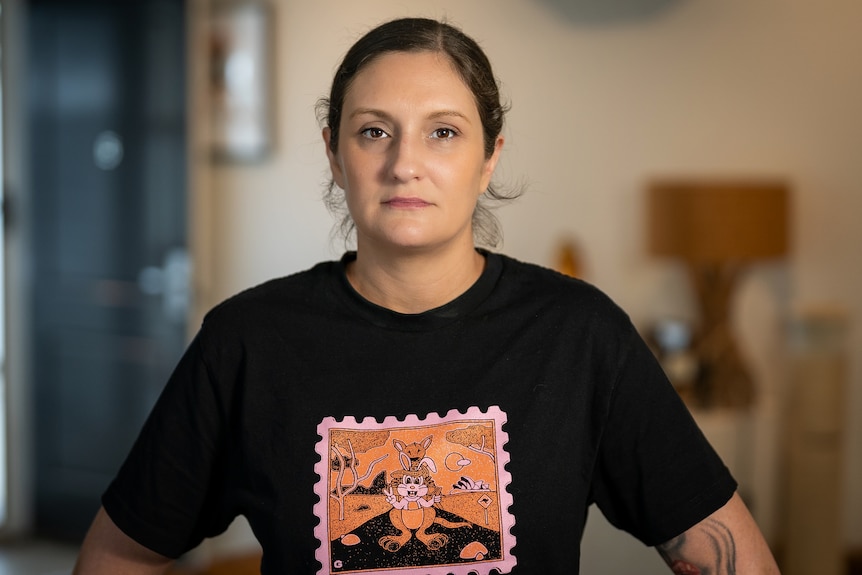 Former staffer Kiara Neil said in 2021 she worked three days a week setting up Mr Steinhardt's accounting system and then allowed him to take over advocating to the NDIS for her son.
She said she quickly noticed something unusual occurring in relation to her son's plan.
A new charge appeared on the plan for about $1,900 of counselling from someone she had never heard of.
"He (my son) is only two, he doesn't need counselling. That was a red flag," she said.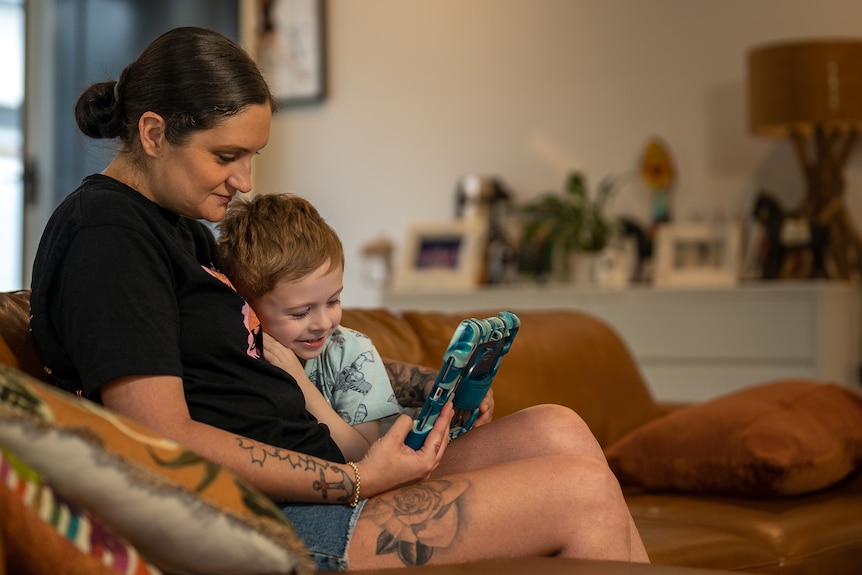 She asked Mr Steinhardt about the charge and he put the same amount in her bank account.
Ms Neil said on another occasion she questioned local service provider Angela Johnson about one of her purported invoices to a different client.
"I asked her [Ms Johnson] and she was like, 'no way I have been doing that','' she said.
Ms Neil said she confronted Mr Steinhardt about this as well as a number of other invoices.
"I ended up quitting saying, 'I can't work for you anymore'," she said.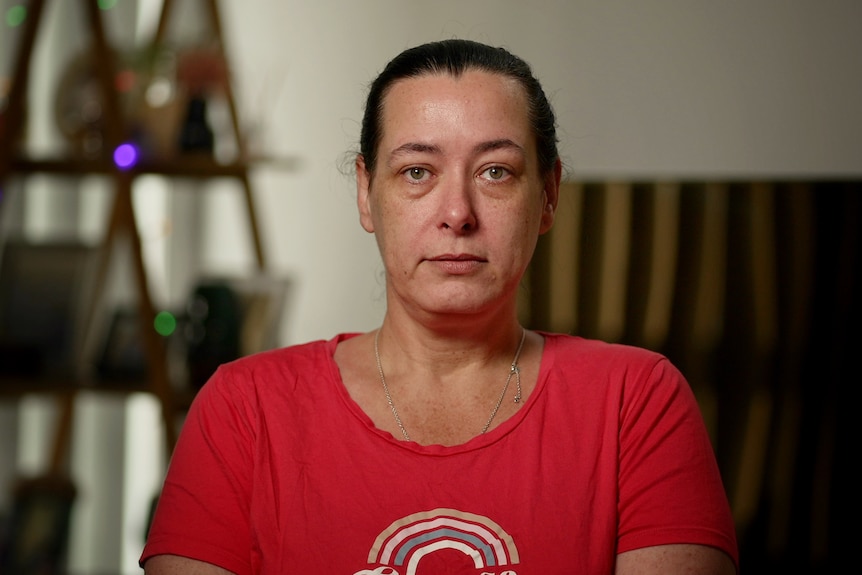 Ms Johnson said she had concerns after working for Mr Steinhardt in relation to the billing inconsistency.
The paralegal said she was initially inspired by Mr Steinhardt's attitude to helping people despite his disability.
She said she started helping Mr Steinhardt's clients fill in their paperwork at his instruction but quit around the same time as Ms Neil.
'I felt sick'
The ABC spoke to therapy providers whose business names appeared on some invoices submitted by Mr Steinhardt to NDIS agencies for work they say they never undertook.
Kay Liset, whose sand therapy business appeared on invoices for Ms Hellyer's sons, said she had only learned about the invoices when she received a call from Ms Hellyer.
"I was shocked because I didn't know this client. I felt sick. I was horrified to think somebody was using my information and qualifications,'' she said.
Private investigator and former Queensland police detective Garry Sweet helped an art therapy provider, who did not want to be identified, prepare a signed statement to say that her business name was listed on thousands of dollars worth of invoices submitted in 2021 by Mr Steinhardt to the NDIS for services she never provided.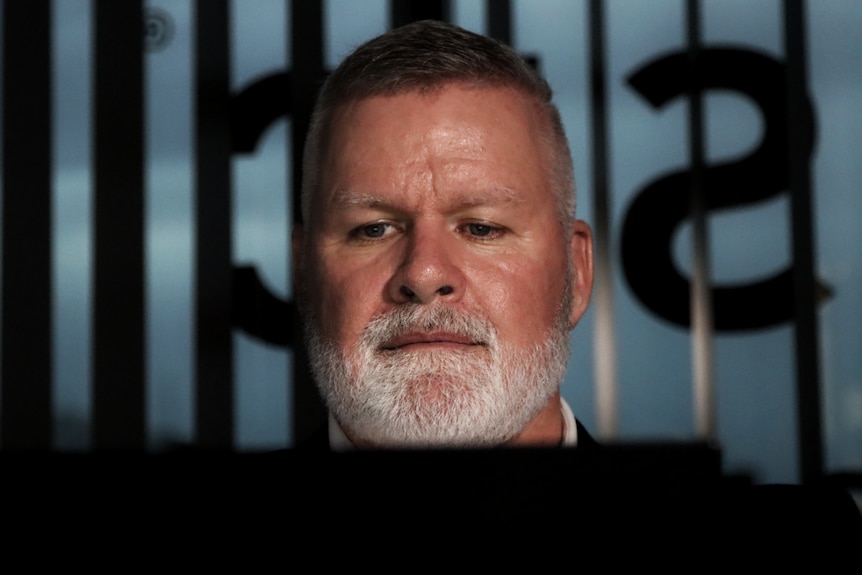 Mr Steinhardt's lawyers, in a letter to the ABC, said these invoices are the subject of an ongoing investigation but said that a number of the relevant invoices had not been paid by the NDIS.
Mr Steinhardt earlier told the ABC, that the private investigator had been charged.
Mr Sweet said he had not been charged but he would welcome an opportunity to speak with police or the NDIS about what his investigation uncovered.
"This claim is obviously ridiculous as I'm the person who uncovered this and reported it to the NDIS," Mr Sweet said.
He said he provided a detailed brief on the case last year to the NDIS and to the office of Bill Shorten, the minister in charge of the scheme.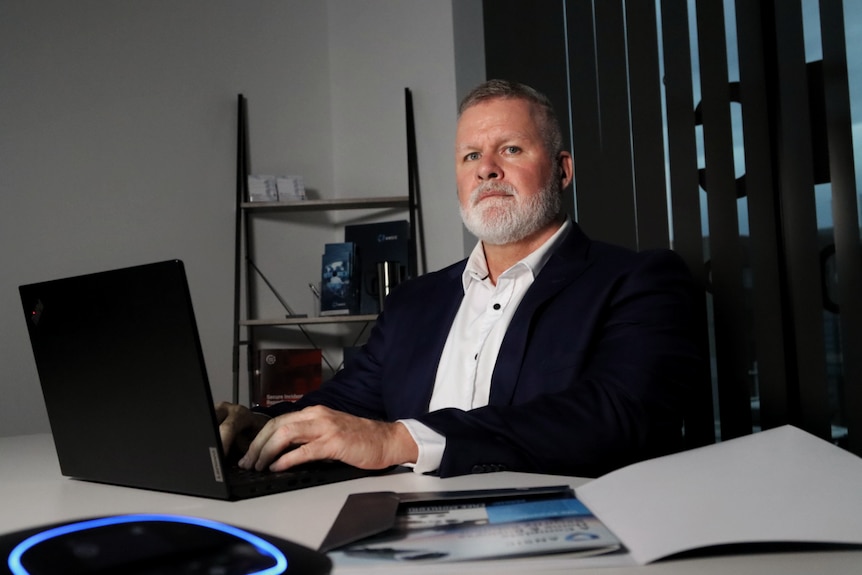 He said he received calls from government employees about the case but nothing further.
"It's disappointing. These are vulnerable people," he said.
"And the ones that do are quite hesitant to come forward, so it's a no-win situation for them."
Allegations 'baseless' and 'hurtful', Steinhardt's lawyers say
In their letter to the ABC, Mr Steinhardt's lawyers said the allegations made by Mr Sweet were baseless and he had initially been retained by a potential rival of Mr Steinhardt unrelated to his NDIS business, which turned up nothing.
They said their client denied ever taking a client's NDIS funds for himself and any suggestion to the contrary was "baseless, defamatory and hurtful".
They said their client has engaged an expert at his own cost to assist with the investigations into the allegations.
"Based on his personal experience living with a disability, he has tried to help others and to hire people who have a disability or who act as a support person for those who do,'' they said.
The NDIS Quality and Safeguards Commission confirmed it is investigating.
"The NDIS Quality and Safeguards Commission is aware of concerns regarding Mr Steinhardt and is working with the National Disability Insurance Agency to investigate," it said in a statement.
"The NDIS Commission will take compliance and enforcement action when a provider or worker has not met their obligations under the NDIS Code of Conduct.
"The National Disability Insurance Agency (NDIA) has zero tolerance for fraud against the National Disability Insurance Scheme (NDIS), participants and the NDIA. Any amount of fraud is unacceptable."