After years of using an electric skateboard illegally, Port Macquarie man Steve Lyons is now able to ride one down his main street without fear of being fined.
Key points:
The definition of a "mobility aid" has been amended to include electric skateboards in NSW
It means people living with disability can legally use electric skateboards on public paths 
It follows a campaign by Steve Lyons, who has been using an e-skateboard for three years
Born without legs and the use of one arm, Mr Lyons has been using his e-skateboard as a mobility aid for three years.
He has been lobbying the NSW government to change its rules banning the device.
The government today announced it would amend laws to allow people with disabilities to use them in public places and Mr Lyons was elated.
"Every time I took the skateboard out to go on a footpath or a shopping centre I was technically breaking the law," he said.
"This change in legislation is a major breakthrough."
Prior to the reform, electric skateboards were not allowed on all public roads and paths.
Three NSW road transport regulations have been amended to define e-skateboards as a "motorised mobility device", alongside electric wheelchairs and mobility scooters.
Users will not need to wear a helmet but will be required to obtain and carry a medical certificate stating they are able to use the device as a mobility aid, and must stick to a speed limit of 10 kilometres per hour.
The reform will come into full effect on February 24, but Minister for Active Transport Rob Stokes said anyone using an e-skateboard as a mobility aid could do so freely from today.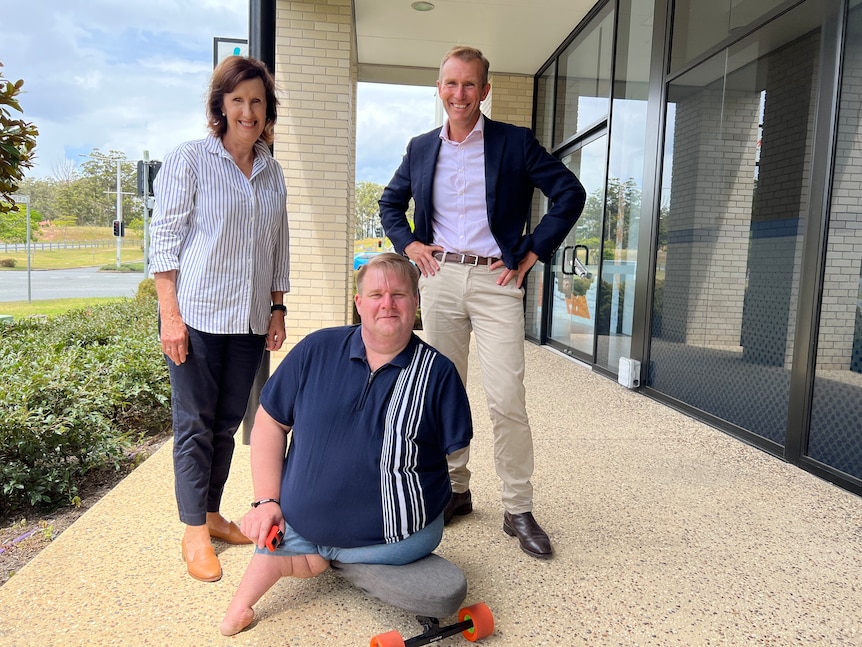 "For the people that want these forms of mobility these changes can be transformational," Mr Stokes said.
"There are all sorts of mobility devices proliferating everywhere and my instinct is we want people to get around... the challenge with this technology is that people are using them anyway and the law has been slow to keep up".
Campaign prompts change
The announcement follows a six-month campaign by Mr Lyons.
"There was an announcement there was going to be a trial of personal electric vehicles for use in NSW, but no mention of them being used as a mobility aid," he said.
"So I contacted my local member and said, 'How do we get Port Macquarie included in that trial?'."
Mr Lyons said when he spoke to Port Macquarie MP Leslie Williams, she proposed to instead try and change the law so they were recognised as mobility aids.
"I will be forever grateful for her work in this because it's going to change so many lives." 
Ms Williams said she felt compelled to act after hearing Mr Lyons' story.
"I became determined to make the change... this is really about allowing people to have choice," Ms Williams said.
Mr Lyons said it showed the importance of changing laws to be more inclusive of people with disabilities.
"I never really had that issue of someone saying, 'You can't use that board here', but with this legislation and the changes it makes, I don't have to worry about that anymore," he said.
"It's an interesting weight that's been lifted off, that you don't realise was there before."
Mr Lyons said manual skateboards, which he used for 20 years prior to getting an e-skateboard, still remained "out in the legal wilderness" as they were not defined as a mobility aid.
Mr Lyons also hopes the laws will be adopted nationally, and says he will continue to advocate for the "proof of disability requirement" to be removed from the legislation.
Electric scooters on trial
A 12-month trial of a shared e-scooter scheme is currently underway in selected councils across NSW.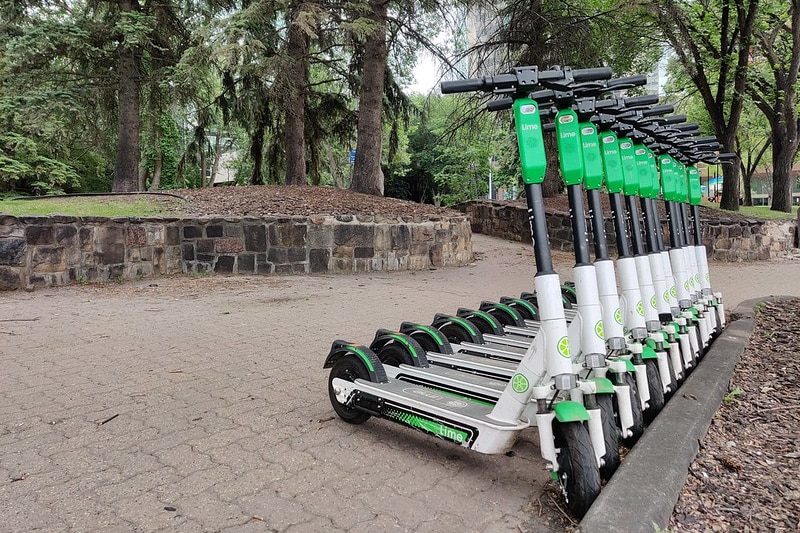 Under the trial, riders over the age of 16 can hire and ride e-scooters on footpaths, with a 10kph speed limit.
The trial will assess the safety of the devices for all users amid several accidents and deaths — the most recent being a 44-year-old man who died after falling off his electric scooter in Sydney last week.
Source: ABC