My first ever job interview after university didn't go as planned.
The interviewer had a strong Irish accent with a flowing musical intonation, and a moustache (a bit like Charlie Chaplin's).
At the same time as he said to me: "Katie, top of the morning to you!", my hearing aid battery went flat.
I spent the rest of the interview trying to lip read and despite muddling my way through, I still got the job!
Living with profound hearing loss and gradual eyesight loss, due to a condition known as Usher syndrome, has bought me colourful moments of spontaneity and I truly do live by the "flying by the seat of your pants" motto.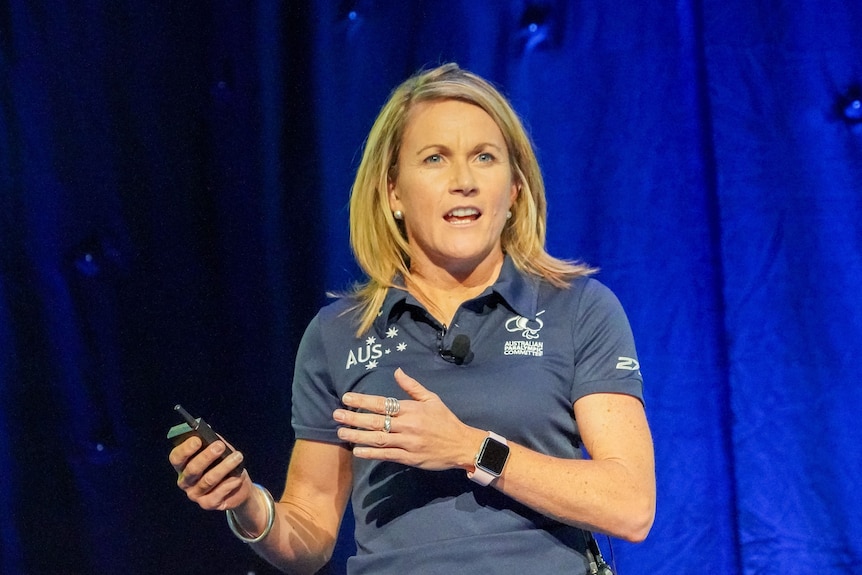 I was first diagnosed with moderate hearing loss when I was five-years old.
It wasn't until I was 22, when I was struggling to see at night time, that I was then diagnosed with Usher syndrome — a combination of Retinitis pigmentosa and hearing loss. Both will go slowly over time.
When I heard the word Usher syndrome, I thought: "that explains why I was a terrible usher at the Queensland Performing Arts complex in Brisbane where I worked as a casual during my university days!"
I would always use the torch for myself rather than the patrons when the lights went out.
Since then, I have worked for leading sporting organisations and my work has taken me across Australia and overseas including two Paralympic Games as a para-triathlete in the vision impaired class.
These days I work in social inclusion for a large construction manufacturer.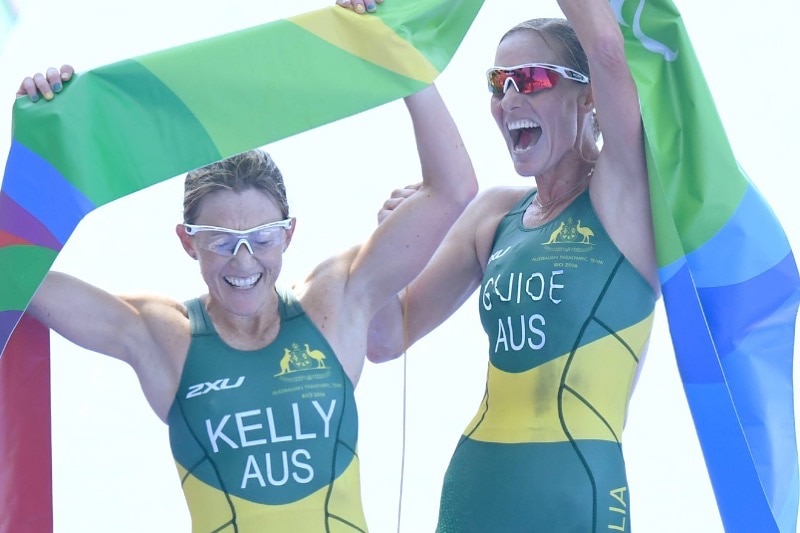 Everyday is like a jigsaw, picking up all the non-verbal pieces of what people are saying or doing around you to try and put the masterpiece together.
I have had a diverse range of experiences of disability in work, sport and high-performance.
Here's what I have learnt about supporting those with a disability and how you can improve your workplace and the community.
Inclusive organisations thrive
Some of my fondest memories growing up in a country town was the grand final barbecues where I would be wearing my Balmain Tigers T-shirt (because that was the only one available in our local store).
Shortly after I was diagnosed with Usher syndrome, the managing director of Melbourne Storm approached me to move to Melbourne.
I had been wearing a hearing aid for some years and I was devastated with the fact that my hearing was going, and that I was going to lose my eyesight. But I was determined to be resilient and took the job promotion.
The organisation recruited on values. They valued good people, hard-working employees and people, who given a chance, would give them everything they had.
To be part of that club's first premiership victory in 1999, in its second year of operation, remains a career highlight for me.
I've never personally thanked that leader, but his confidence in me, was a big turning point in my self-acceptance.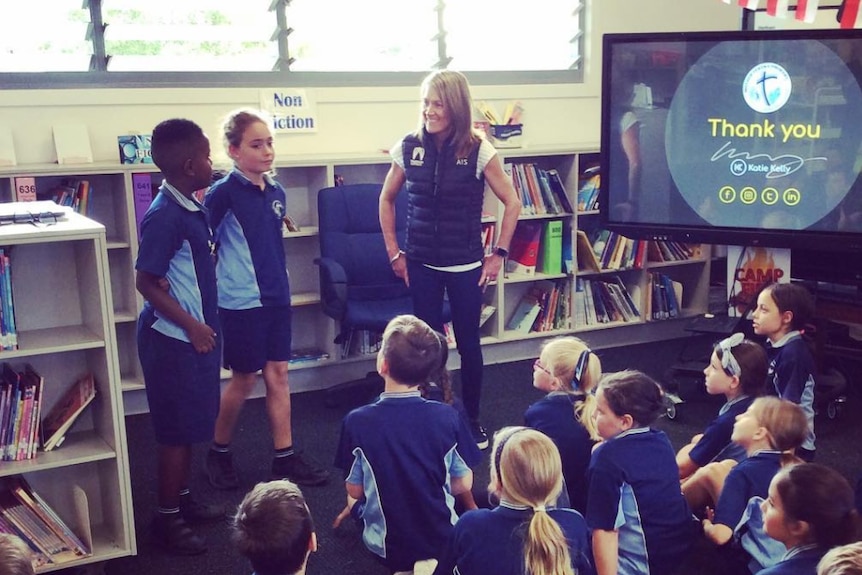 Empathising and valuing your workplace and people you serve
Having a disability has perhaps contributed a greater understanding of the "underdog" or the "battler" because I know what that feels like.
In my role as membership manager for a stadium in Sydney, I would oversee a call centre to assist the members with their event day experience, including seating.
I found at times the culture was sceptical when special seating was requested and largely because as you might expect, people were often seeking a "better" seat.
Wheelchair patrons were always accommodated, that was never a problem.
I found it was those who had lesser known or less "visible" disabilities, such as those with intellectual challenges or sensory conditions, that might be glossed over.
I remember one patron who did have low vision, and I had to ask them for medical documentation so that I was able to allocate them one of the optimal seats that gave them best peripheral and central views.
The reason I had to go through this process was to ensure we could justify their seating allocations to others who might question putting them into a prescribed wheelchair bay.
My advice is always keep an open mind.
Don't be too quick to judge or make assumptions, I find it is always helpful to start from a position of trust, and usually with that you will find requests are genuine and reasonable.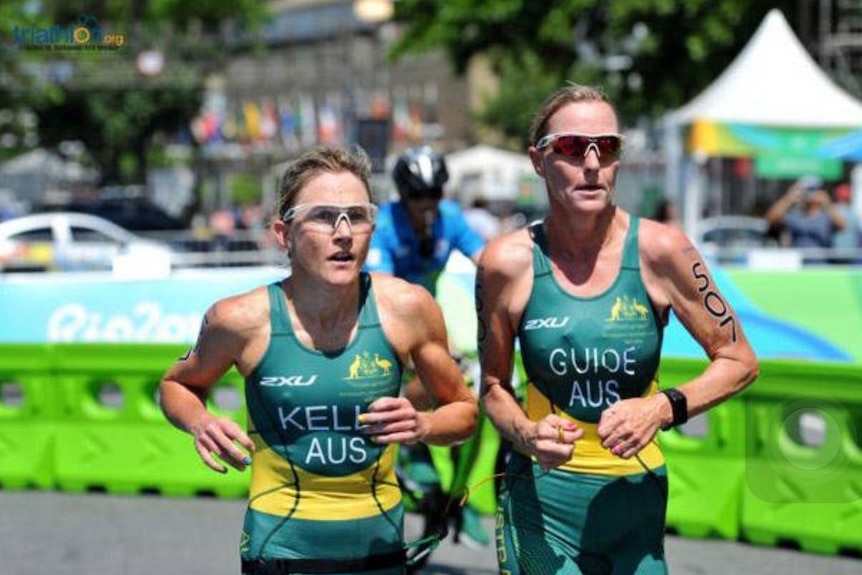 We don't stay young forever, and yes, our disabilities can evolve
It's important we consider people in our workplace, and where they are in both life cycle and with their disability.

There was one role I had which was mostly working large events.
During this time, my eyesight was getting worse, and I was struggling to navigate in large crowds.

I still hadn't talked openly about my condition as I didn't want it to detract from my employability.
It didn't occur to me, despite this organisation having a wonderful human resources team, to think I could talk to them about changing aspects of my role so I could stay.
Regular communications, forums and workshops around how we make our workplaces inclusive are all things that lead to a culture where employees feel they can be more open about their challenges.
A simple check-in by a manager may make someone like myself feel more safe and confident to disclose any challenges.
Organisations should always consider doing an audit of their roles, and review whether a person with a disability could do the role, how they can make it more flexible, or adapt as a person's situation changes.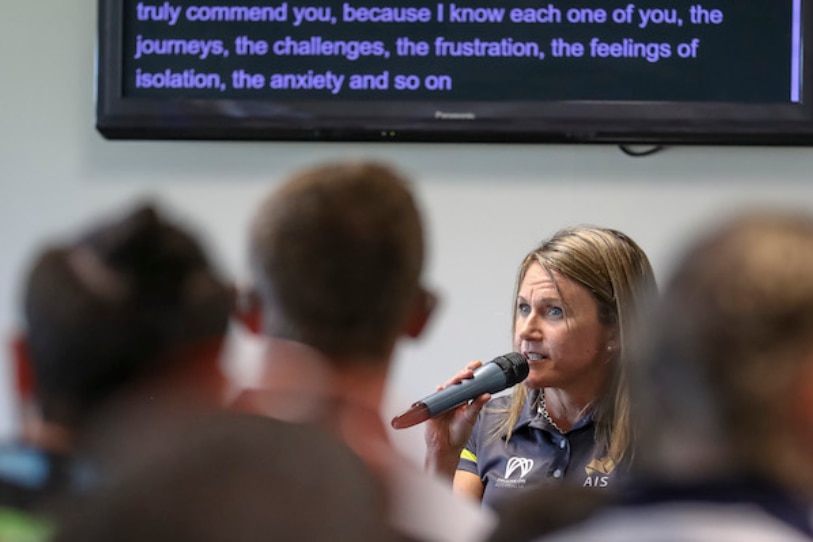 Have a role model, be a role model
Growing up in a small country town, there was one person I knew with hearing loss.
Then in my high-school year, my music teacher had hearing loss.
When I met a television sports reporter, who wore hearing aids and was proud and working in a high profile mainstream media organisation, I found my role model.
This was significant for me as I knew I could succeed and would be judged on merit.
I encourage all people, of all backgrounds and diverse needs to be the role model that next person is seeking.
ABC Everyday in your inbox
Get our newsletter for the best of ABC Everyday each week
Katie Kelly OAM is a two-times Paralympian and won Australia's first gold medal in triathlon at the Rio 2016 Paralympics. She is the founder and director of Sport Access Foundation, which provides sporting grants for young Australians living with a disability.
ABC is partnering with International Day of People with Disability to celebrate the 4.4 million Australians with disability.