Imagine a world where flashes of colour, approaching and receding sound, as well as the kind words of a dedicated family member, are the only way you know where to look.
Key points:
Kristan Emerson has no vision in his left eye and has limited peripheral vision
Mr Emerson is exhibiting photographs from his overseas travel at the Swan Hill Regional Art Gallery
He relies on his brother to navigate during their travels, and uses sound and bright colours to guide his photography
For photographer Kristan Emerson, who is legally blind, he does not have to imagine it, he lives it due to only being able to see with his right eye and having limited peripheral vision.
Mr Emerson's first photography exhibition, Blurry Borders, has captured with precision and warmth the friendly faces and rich colours from Pakistan to Myanmar.
With his exhibition on display in the regional Victorian town of Swan Hill, Mr Emerson said he hopes to challenge the stereotypes of what someone with a disability can achieve.
"So they can see, that there might be different ways to see and experience things."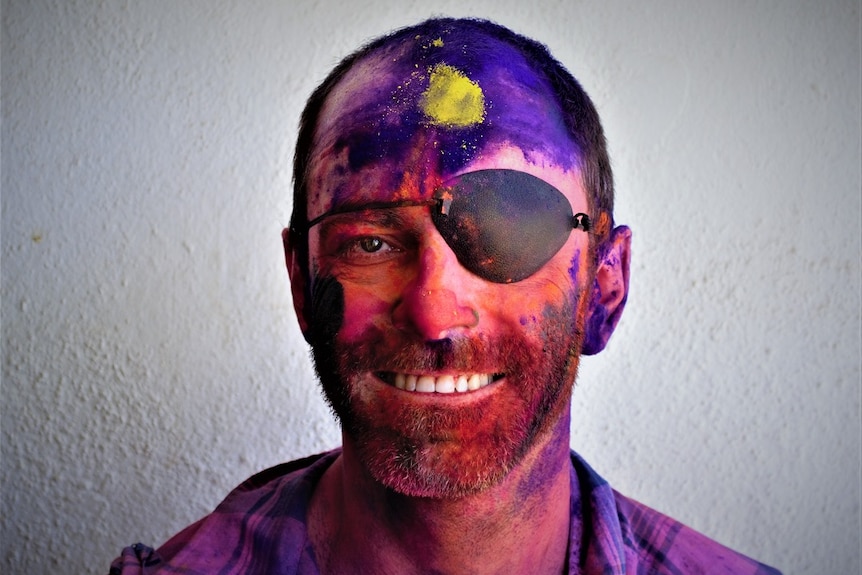 Hazardous streets
While working in his garden six years ago, the idea of picking up a camera and using it to take photographs had a more practical approach.
"I couldn't read the seed packets when planting veggies," Mr Emerson said.
"I picked up the camera, took a photo of the information and then put that on the computer screen and enlarged the image."
It was a starting point for more exploration.
"I started taking pictures of the garden," he said.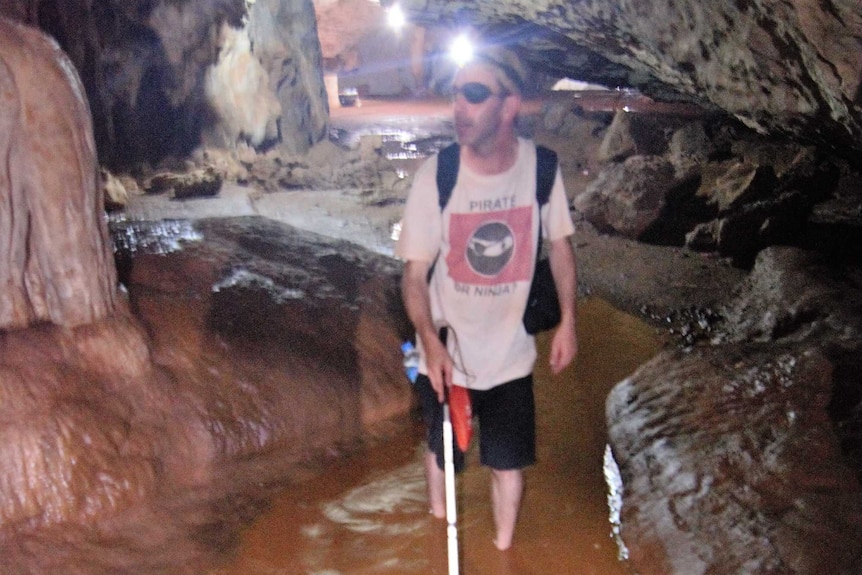 Mr Emerson has travelled with his brother, making it easier to navigate the sometimes-hazardous streets of foreign countries.
"I walk behind my brother, looking at his shoulder," he said.
"If he suddenly takes a bigger sounding step or if he trips over I know I must be careful."
Mr Emerson said he did not let hectic traffic or cities with poorer roads and footpaths deter him.
The usual tourist sights are not high on the agenda for Mr Emerson when he has travelled.
He has sought out more personal experiences with locals who then became subjects in his images.
"One of the things with having the bad eyesight is you don't worry about looking at the normal tourist sites like the Taj Mahal in India," Mr Emerson said.
"You get to know the people. That turns out to be the best thing; sitting down to get to know the people."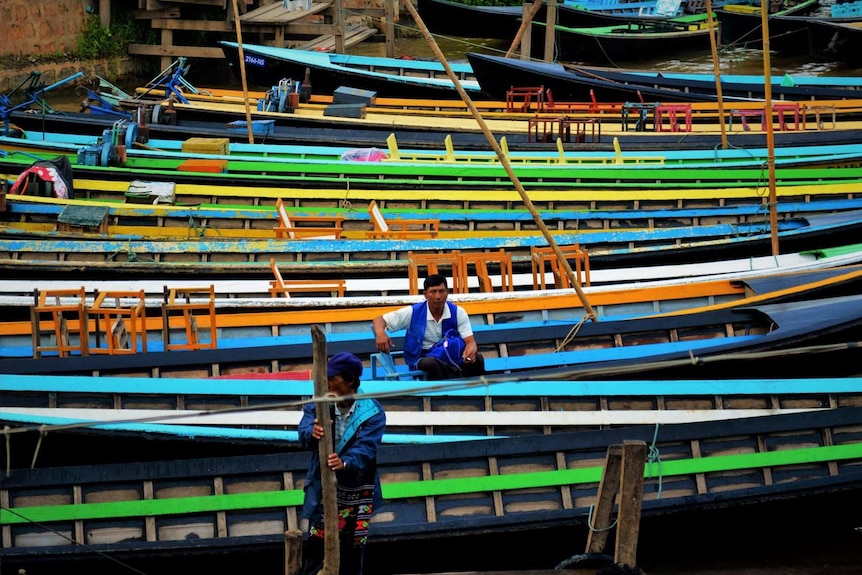 Capturing the right image
Armed with a digital single-lens reflex (DSLR) camera with an auto-focus setting, the process of taking photos for Mr Emerson has required lightning reflexes and a bit of luck.
"I don't see so much of the details in things. It's the bright colours that grab my attention at first," he said.
"I love taking photos of blooms, particularly if you're in a dirty street in India or somewhere like that. Just that big flash of colour jumps out at you. That's what I am always looking for."
Sound has also played an important part in Mr Emerson's photography.
"If you're in Laos on the back of a motorbike, and you hear a goat with a bell on it, it means you're about to hit a village and you know you need to be ready," he said.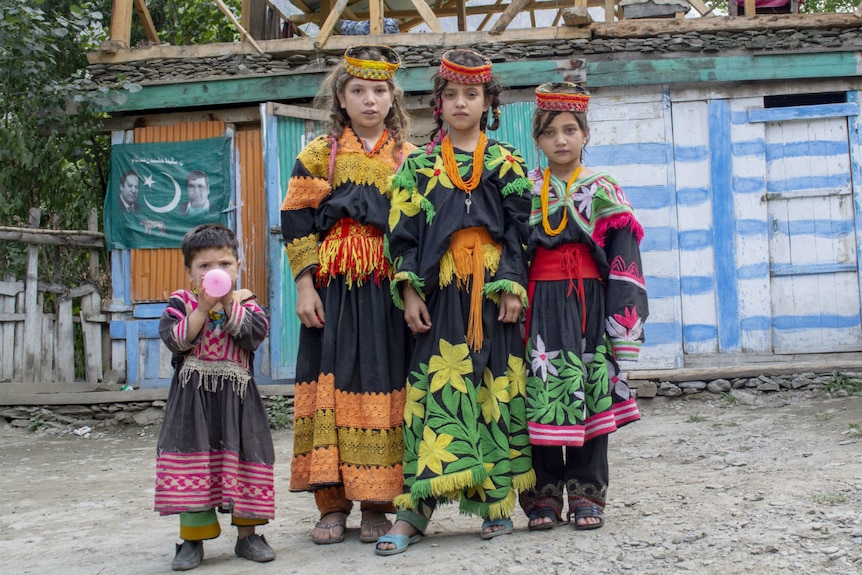 Mr Emerson said he did not aim to become a world-famous photographer with his work.
He does hope that his exhibition, which includes audio descriptions of each photograph, will let people with visual impairments enjoy the world through his eyes.
"I'd like to show people that just because you're blind you can still take photographs, deaf people can still dance," he said.
"Everyone with a disability still is a person, still has interests and still has something to contribute."
Source: ABC