As Jack Carroll establishes himself on the powerlifting circuit, he would like his achievements in the sport to inspire other athletes to go after their career dreams.
Key points:
Jack Carroll, who has Down syndrome, started powerlifting three years ago
The 31-year-old hopes his powerlifting will encourage other athletes to achieve their sporting goals
Jack's parents Merrill and Phillip were inspired by Jack and now benefit from powerlifting
The 31-year-old abattoir worker trains twice a week with Shannon Pigdon at his local gym in Albury, on the NSW and Victorian border after becoming involved with powerlifting three years ago.
In recent months, Mr Carroll's talent in powerlifting has been recognised nationally and internationally.
He won the under 74-kilogram weight category events at the Australian Powerlifting Union 2022 National Championships, Special Olympics category on the Gold Coast and at the International Powerlifting Federation (IPF) Commonwealth Powerlifting Championships, Special Olympics category in Auckland.
A career goal for Mr Carroll is to represent Australia at a Commonwealth Games.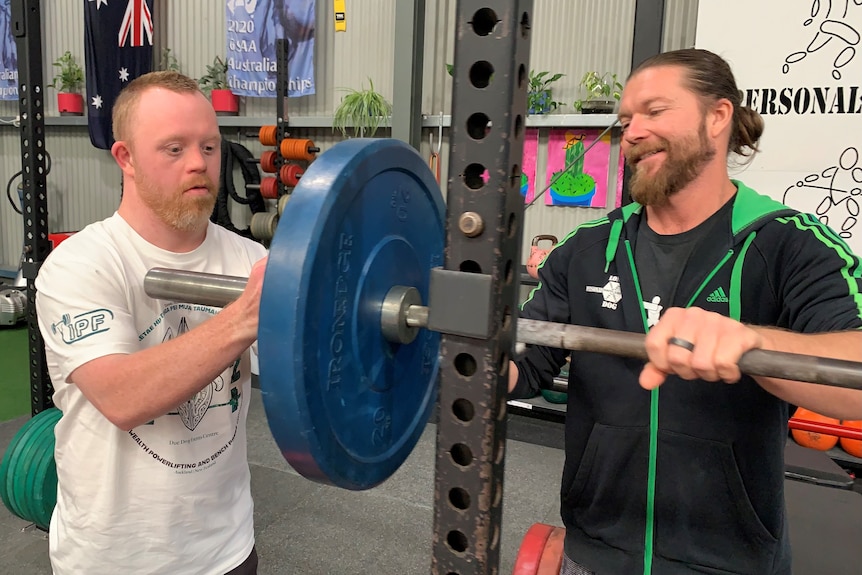 Mr Pigdon said Mr Carroll's progression in powerlifting in a short time was impressive.
Powerlifting involves an individual lifting as much weight as they can in the squat, bench press, and deadlift categories.
Mr Pigdon said Mr Carroll was one of just a few powerlifters with Down syndrome in Australia who performed all three lifts.
"For Jack to be such a solid all-rounder is pretty rare — he excels quite well," he said.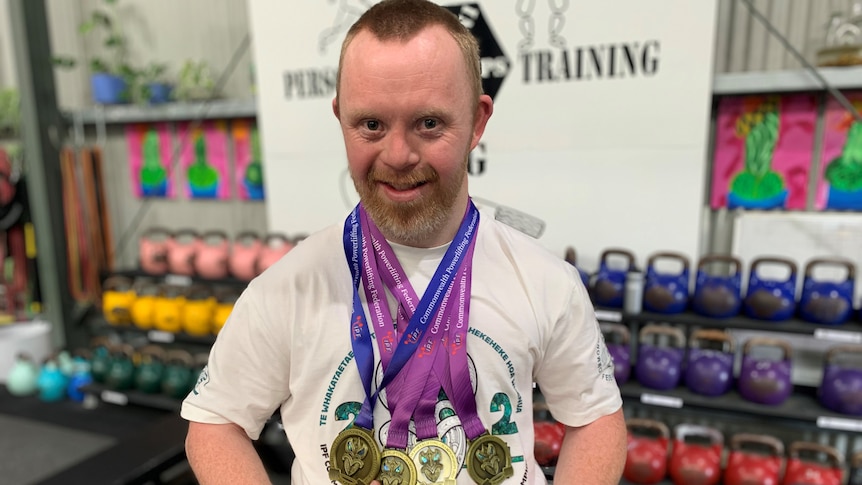 Mr Carroll hoped his powerlifting would inspire other athletes to achieve their sporting goals.
"[And] help them build self-esteem and fitness," he said.
Down Syndrome Australia chief executive Darryl Steff said Mr Carroll was a role model.
"There aren't a lot of people with Down syndrome in the sport of powerlifting, but it's great to see the number rising as the number of qualified trainers and instructors rise," he said.
"Jack is a fantastic role model for others who might be unsure whether they can get into a sport like powerlifting, by showing that people with Down syndrome are able to get involved in a range of different activities if they want to."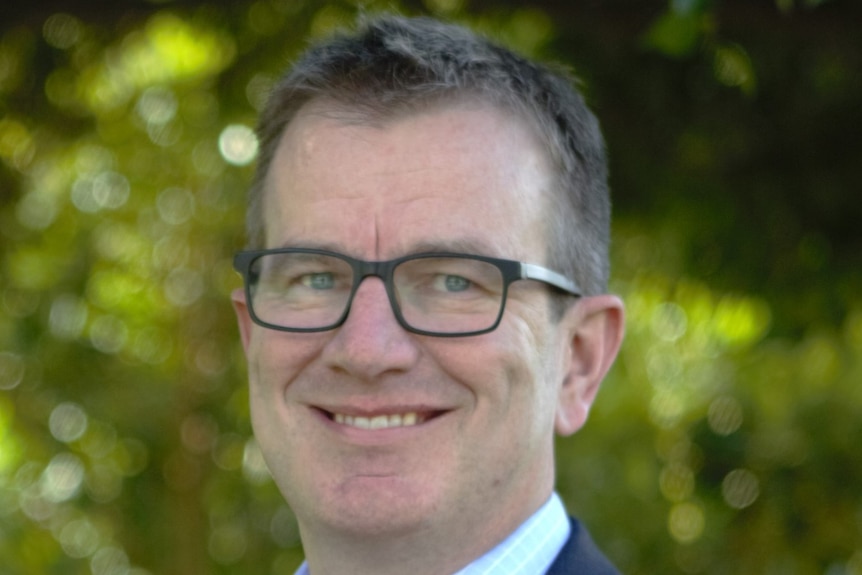 A family affair
Mr Carroll said powerlifting had improved his core strength and confidence.
His parents were inspired by his powerlifting accomplishments.
Dad Phillip Carroll said family members now trained together with Mr Pigdon.
"It has helped me with everyday activities, I have just had a hip replacement and it helped me prepare and [is] helping me recover so I'm ready to go training in the new year," he said.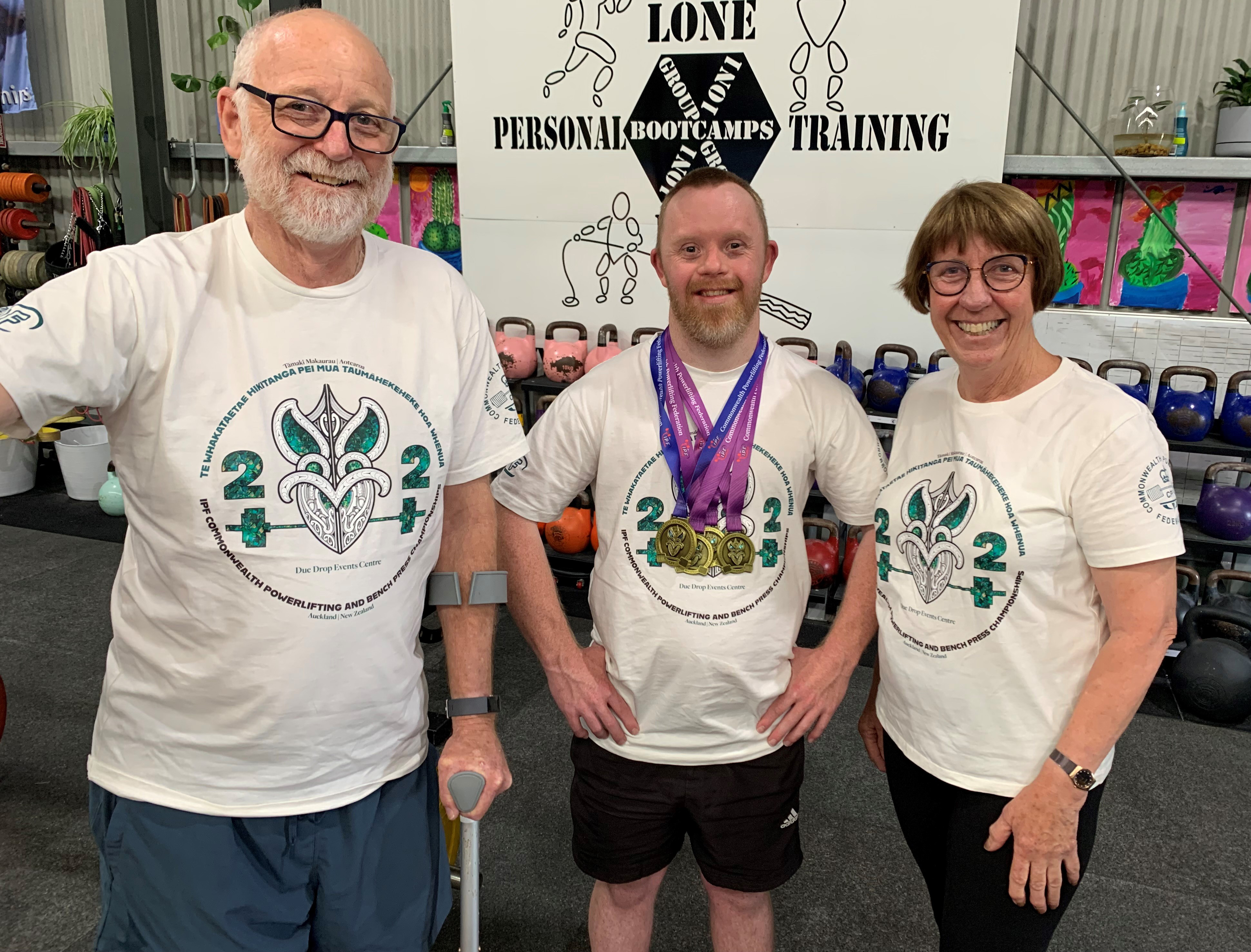 Mum Merrill Carroll said powerlifting had helped her increase her bone density after a diagnosis of osteopenia.
"It wasn't quite osteoporosis, but I was on my way," she said.
"Research showed that powerlifting and heavy strength training is one thing that increases your bone density and Shannon has guided me the point that my bone density is now a normal range.
"We are totally proud of our boy ... he keeps our family healthy."
Source: ABC