Hip-hop artist MC Wheels gets a thrill every time he performs.
The Sunshine Coast artist, whose real name is Nathan Tessmann, takes the stage at festivals and events, bringing a "golden-era style" of rap that combines DJ mixing.
"We have a blast on stage, no matter who's there," Mr Tessmann says.
"One person or 50, doesn't matter.
"It is kind of hard to describe sometimes the feeling of jumping up on stage and expressing what you have written."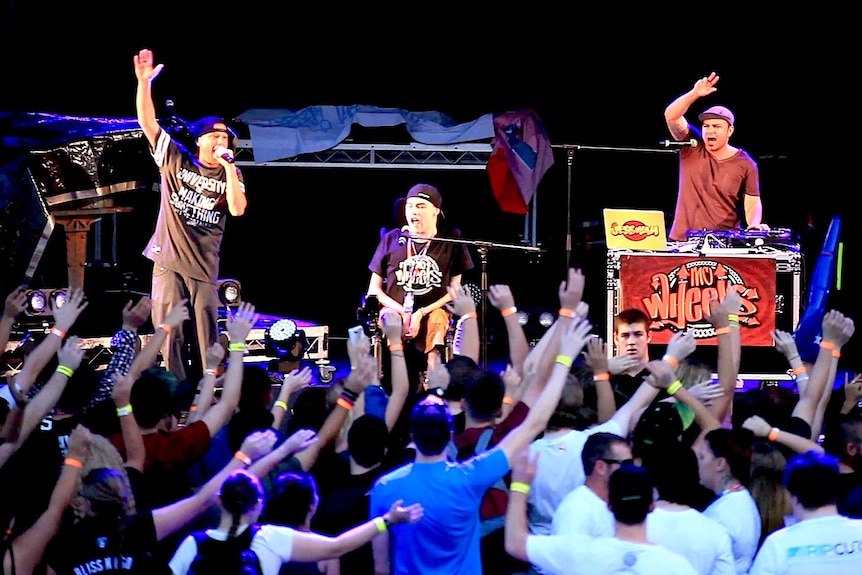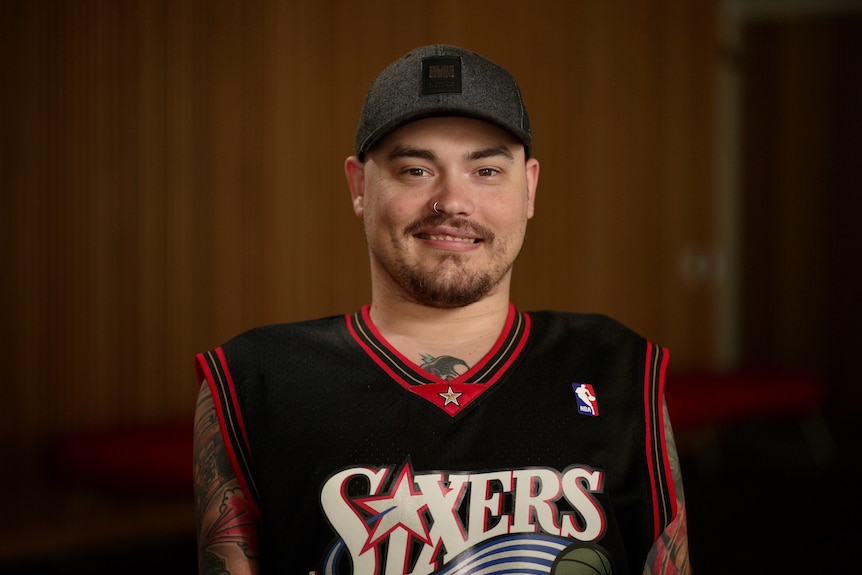 After a decade of performing, he hopes the Queensland government's year of accessible tourism can make much-needed changes to the industry.
The 29-year-old says getting on stage at festivals and events with his wheelchair has come with its challenges.
"I guess [I've] always found it tough because there weren't many disability artists running around the joint," he says.
"I've had to be lifted up on the stage because they didn't have a ramp."
Mr Tessmann also brings a portable ramp to gigs, but says if the stage is too high, it becomes "pretty useless".
While he has found ways around getting on stage, Mr Tessmann says he fears the lack of access prevents other artists from entering the industry.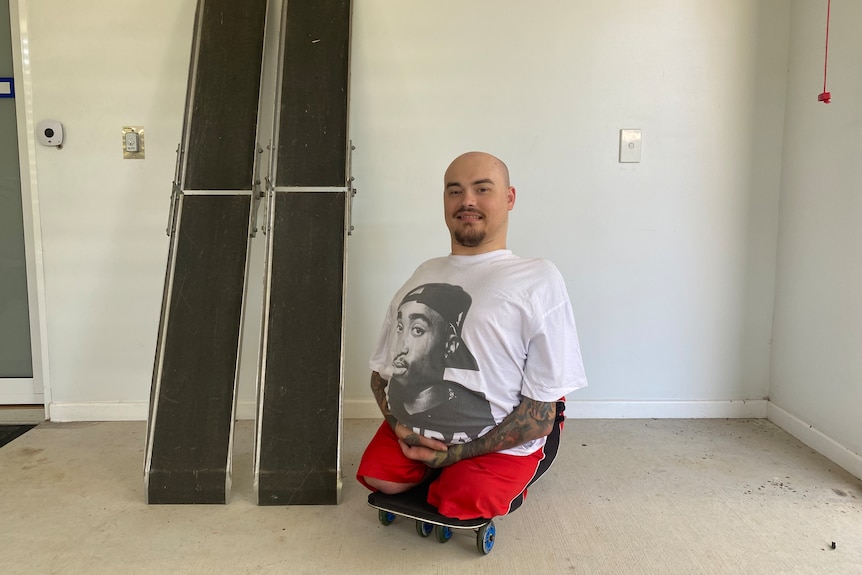 'It's about disability employment'
In November, the Queensland government declared 2023 as the year of accessible tourism, announcing a $12 million investment to upgrade infrastructure and technology for visitors with disabilities.
Access and advocacy senior advisor at Spinal Life Australia, Dane Cross, says for the initiative to be successful, it needs a holistic approach.
"Accessible tourism is more than just about ramps and lifts and physical access," he says.
"It's actually about providing great customer service, it's about disability employment, and it's about inclusion."
The government said most of the funding, about $10 million, will be used to support small to medium-size tourism and events businesses to build infrastructure and install technology for visitors.
The remaining $2 million is set to be split between raising awareness of accessibility needs and promoting accessible visitor experiences.
A spokesperson for the Queensland Tourism Minister said a portion of the funding will also be dedicated to helping tourism businesses "improve their workplaces for current and future staff with a disability".
But the spokesperson could not provide any further details on how much of the funding would be allocated to that commitment, how it will support workers with disabilities or how businesses could access the funds.
Breaking down stigmas
Mr Cross says hiring people with disabilities can generate more inclusive workplaces for customers with disabilities — and can even bring in new customers.
"[Having] people with disabilities as part of your workforce provides an additional insight into accessibility and accessibility barriers," he says.
"People with disability are loyal, and the word of mouth within the community is strong."
Mr Cross manages a piloted program that provides mentoring and awareness training for businesses in the Moreton Bay region, north of Brisbane and has seen firsthand how employing people with disabilities can influence and improve businesses.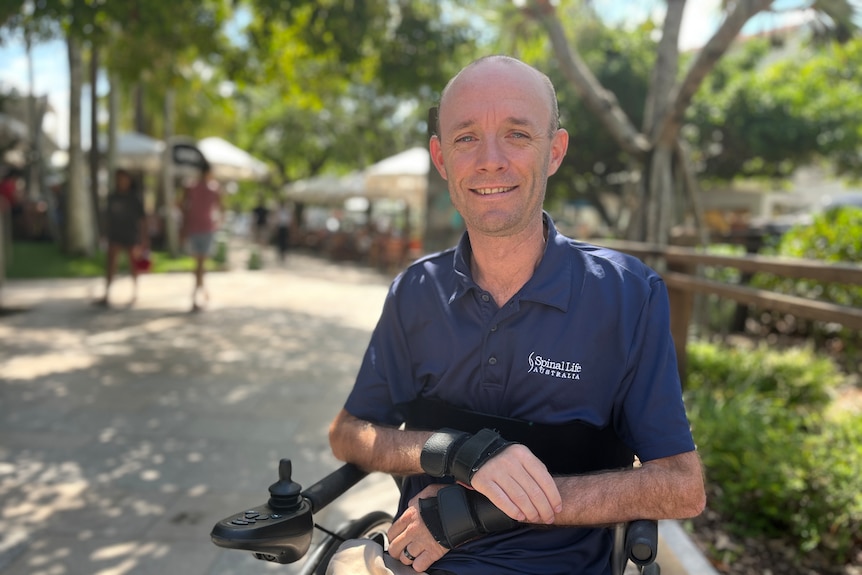 "What we're dealing with here is years of social stigma, and so we're overcoming that by including or improving disability confidence of employers," he says.
Since it launched late last year, five people with disabilities have gained employment from businesses that have taken up the program.
Mr Cross says an additional 15 businesses were also actively looking at hiring people with disabilities.
The Queensland government is funding the pilot program through its Growing Workforce Participation Fund until September.
But Mr Cross says he would like to see the initiative expanded across other regions for the year of accessible tourism.
People with disabilities crucial to the conversation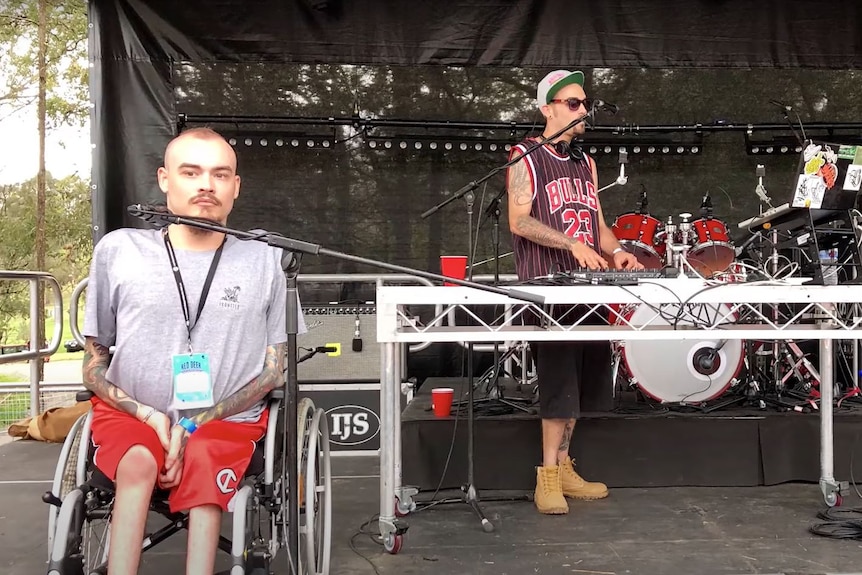 Mr Tessmann wants to see more events and venues have people with disabilities involved in helping with accessibility needs.
"Rather than just going, 'I'll slap a sticker on it and a ramp, and they'll be happy' ... getting people with disabilities involved in that sense would be a huge asset," he says.
The artist says he hoped changes to the tourism industry would lead to more people with disabilities taking the stage at events.
"There are a lot of people with disabilities that have creative art skills," he says. 
"Let them showcase that to the world."
Source: ABC