Riverland born-and-raised Darcy Carpenter fell in love with dancing when she was just four years old. 
Key points:
Darcy Carpenter says working with Restless Dance Theatre is her dream job
The Riverland local showcased achievements in a run of local shows
Born with Down syndrome, Ms Carpenter says other people with a disability "can do anything"
At 14, Ms Carpenter was spotted by Adelaide-based inclusive dance company Restless Dance Theatre during a performance in her hometown Renmark.
That was more than seven years ago.
Dancing has been the 23-year-old's favourite activity for as long as she can remember.
"I've been doing it for nearly 13 years now … I started with ballet and now I'm in contemporary."
Ms Carpenter, who was born with Down syndrome, was in a Restless Dance Theatre workshop before performing with her school at the Chaffey Theatre, where artistic director Michelle Ryan noticed her.
"I spotted her and I thought she had a lot of talent," Ms Ryan said.
"So we invited her to come to Adelaide … she did commute quite a lot so she could join Restless.
"Now she lives in Adelaide and she's a member of the company."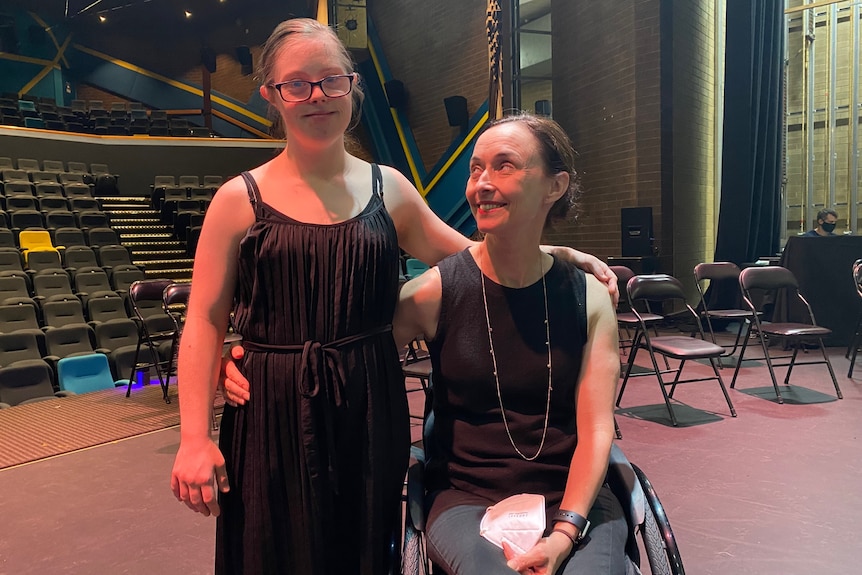 Ms Carpenter could not believe she was picked up to join the celebrated dance company.
"I was in shock in seeing Michelle, real shock," she said.
"'Oh what are you serious? Me at Restless? Thank you', I said."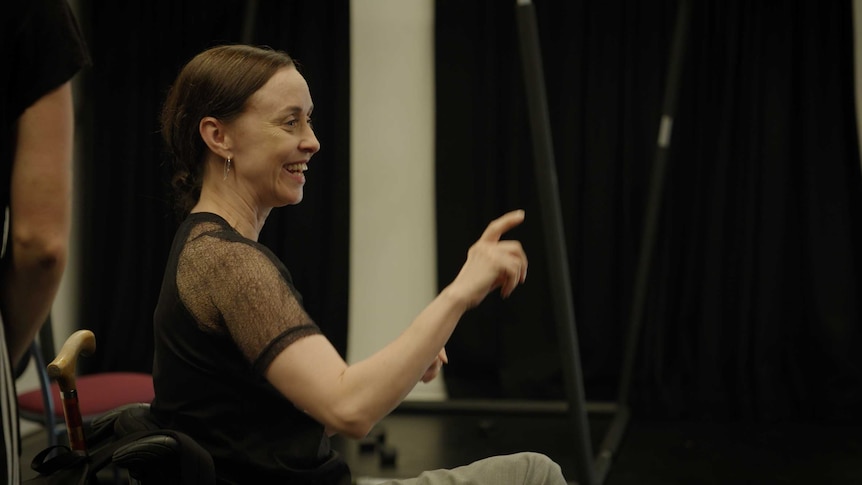 Over the years Ms Carpenter has grown both artistically and personally.
"I was shy to start with, but I built my confidence up," she said.
Ms Ryan, too, has witnessed Ms Carpenter's development since she joined the company.
"[She went] from someone who was a bit tentative to create work to actually now being a fully fledged member of a professional dance company."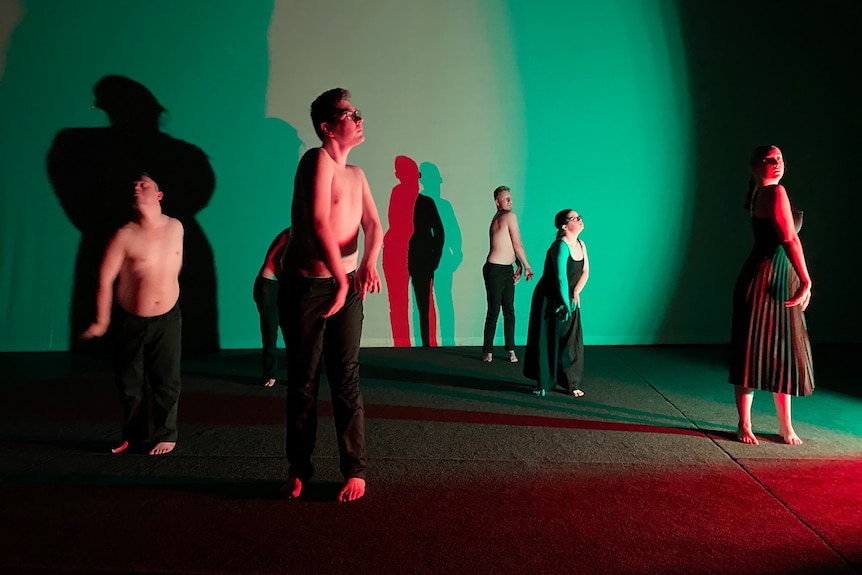 Offering a career path for people with a disability
Ms Carpenter has performed all over Australia, including at the 2018 Commonwealth Games closing ceremony in the Gold Coast, and even internationally at the 2019 Seoul Street Arts Festival.
But no performance was bigger than the one she took part in last month in her hometown in front of friends and family.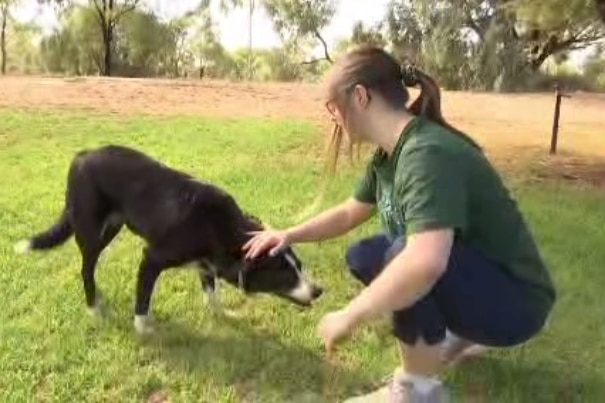 Supported by Country Arts SA, Restless Dance Theatre toured A Date With Restless at the Chaffey Theatre in February, showcasing some of their most accomplished performances.
"[It] was amazing," Ms Carpenter's mum Jane said.
"It was a really proud moment and we can see just how far she's come along with Restless," Jane said.
Jane said Restless Dance Theatre played an important role in opening job opportunities for people with disabilities.
"Performers are paid when they're rehearsing for shows and when they're performing.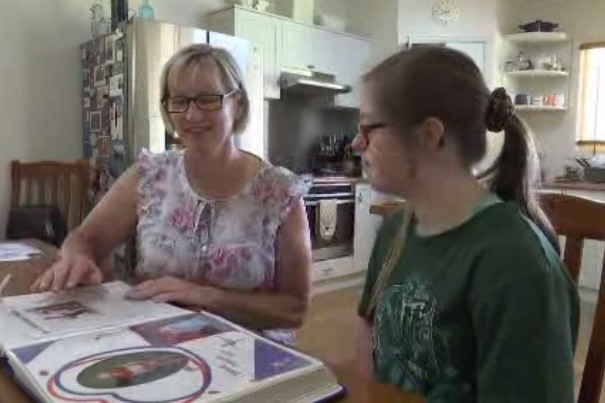 "There are not a lot of other organisations that can offer a paid career path for them."
Dance is a career Ms Carpenter says she will continue to pursue, with hopes of one day of becoming a teacher.
She wants other people with disabilities to know they can reach their dancing dreams too.
Company embracing future of Australian dance
Since forming in 1991, Restless Dance Theatre has toured bold works around Australia and the globe with a mission to create inclusive dance theatre informed by people with disabilities.
The company also boasts an extensive workshop program for people of all ages.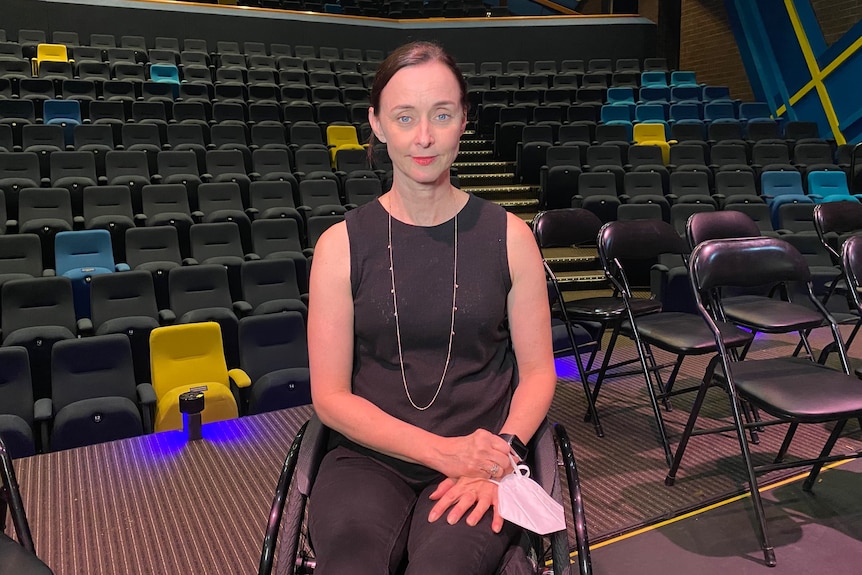 Ms Ryan said Restless Dance Theatre contributed to a growing global push to see more representation on the stage — challenging perceptions and putting a spotlight on dancers with and without disabilities.
The company celebrated its 30th anniversary last year, but the milestone had its challenges.
"We were unsuccessful in some funding recently over the last few years, but we mourned it for a day and then we decided we would find a way and we secured other federal funding, which was really fantastic through the Office for the Arts.
"But we also had a campaign to keep Restless dancing where we were raising money to support the company and that has gone really well."
Source: ABC