Sham Martinez always wanted to be an entrepreneur.
Key points:
Sham's disabilities help her create more accessible beauty products
People with disabilities are 43 per cent more likely to be self-employed
Budding entrepreneurs are advised to do their homework and learn from others
As someone with a range of disabilities that affect every aspect of her life, it made perfect sense to be her own boss so she could work to her own schedule.
After brainstorming ideas with her family in Perth, the 18-year-old decided to start her own natural beauty products business.
"We as a family had to find something that I liked and worked for me," she said. 
"I have a great sense of smell and I love good beauty products as I find that a lot of products on the market very hard to use."
'Inclusive' beauty products
Sham is blind, hearing impaired and has spinocerebellar ataxia, so she felt perfectly placed to create a range of products that were more accessible for those with disabilities.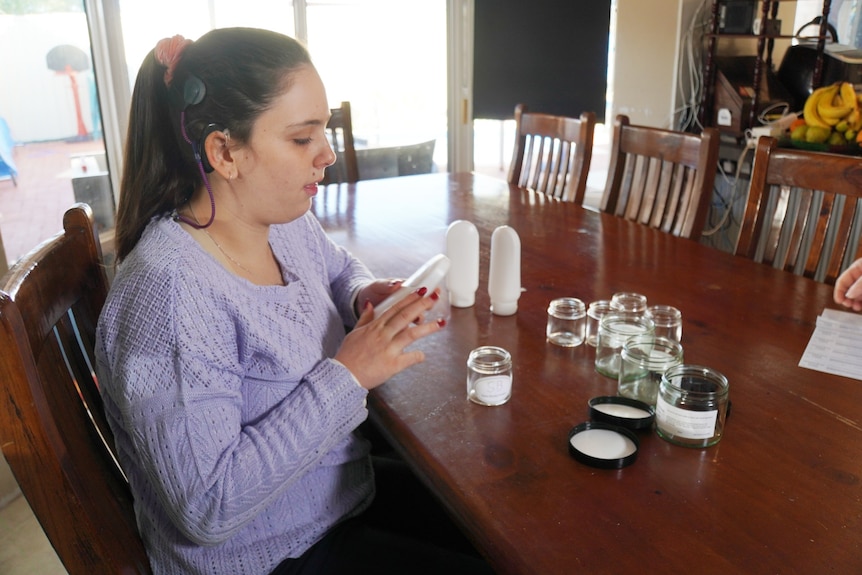 "I am mindful of other people and how they may find things difficult, and I am always trying to find ways to be inclusive," she said.
"My products are brailed, and we are currently working on inclusive QR codes that will assist many people."
Ms Martinez said the best part of owning her own business was being able to work at her own pace and the hours that suit her needs.
"The achievement I feel by being able to have my own business is huge," she said.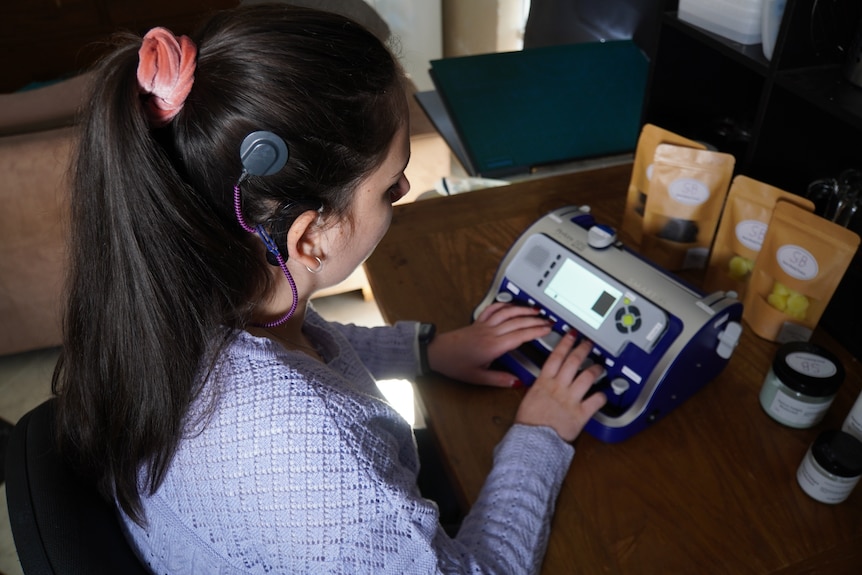 She is not alone, with recent data from the University of Technology Sydney suggesting people with disabilities have a much higher rate of self-employment or entrepreneurship (13.1 per cent) compared to the Australian average (9.2 per cent).
It means people like Ms Martinez are 43 per cent more likely to be self-employed than non-disabled Australians.