The founder of a disability support provider in regional Victoria that specialises in working with people in the justice system hopes to see her model change lives across Australia.   
Key points:
Tina Powney's son, Tyron Justin, said he was deprived of his medication and refused access to a nurse while he was in solitary confinement
Ms Powney decided to create the kind of service she felt she needed during the ordeal
Gallawah, a one-of-a-kind NDIS provider, has grown enormously since she founded it two years ago
There was a time when Tina Powney, a Barapa Barapa woman, wondered whether her son, Tyron Justin, would survive in prison.
The Yorta Yorta and Barapa Barapa man lives with autism spectrum disorder, an acquired brain injury and ADHD.
He was 18 years old when he left home in Shepparton to serve a sentence.
Ms Powney recalls being denied a visit after driving three hours to see him because he had misspelt her name on a form.
The abuse and neglect Justin experienced within the justice system motivated Ms Powney – whose career spans disability, mental health and social work – to start Gallawah, an NDIS provider in Shepparton.
"It was just horrific — it was the worst I've ever experienced in my life and I just didn't want another family to go through that with their child," Mr Powney said.
"Being a stakeholder is one thing, but when you become a mum of a child with a disability in custody it's a whole new level — it's a whole heap of barriers.
"When my son went to prison I rang so many services and they go, 'Sorry, we don't service people that are in custody, when he gets home we'll be able to work with him.'"
Gallawah representatives gave evidence to the Disability Royal Commission in September.
Ms Powney spoke about the day she decided to offer others the help she could not find for her family.
"I woke up and said, 'I want to stop my community from going to prison'," she said.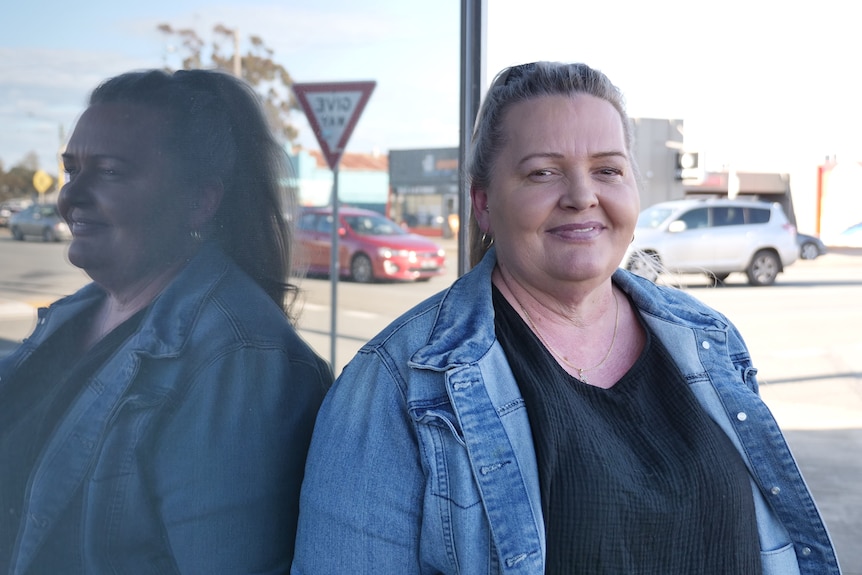 Fears for son's life
Justin, now 22, has served four prison sentences.
He shared his story with the commission via video on September 23, giving multiple examples of abuse he experienced and witnessed.
"I've been a bit lost most of my life," he said in his evidence.
He said prison officers discriminated against people of colour and particularly people with disabilities.
"There's a lot of prison guards that get joy out of provoking prisoners just to watch them fail," he said.
That provocation could result in punishment with time in solitary confinement, or months added to a sentence.
Justin has spent many weeks in isolation within prisons.
The longest period was a 56-day stretch with one seven-hour break halfway through.
He said he was often denied his medication – including anti-depressants and a puffer for severe asthma – while in solitary confinement.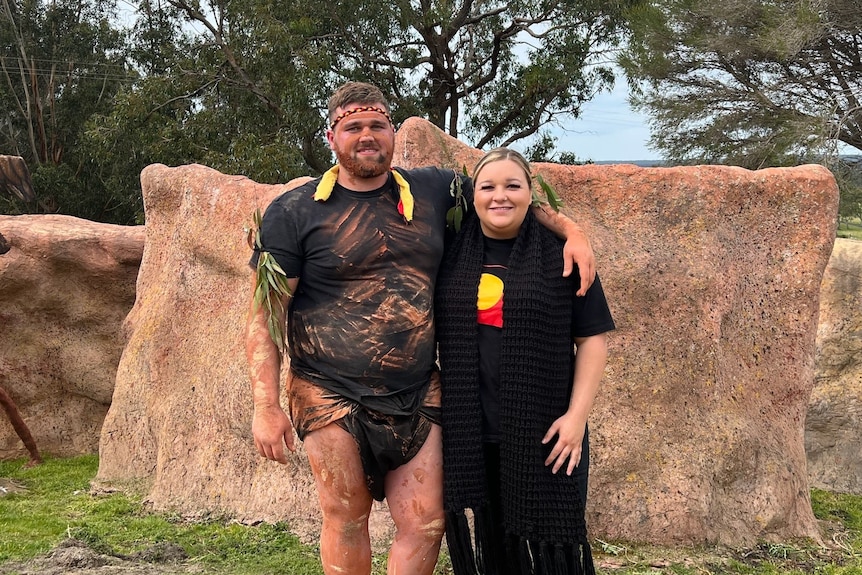 Justin was put into isolation when he returned to prison after attending sorry business in Kerang when his grandmother died.
"They didn't give me any anti-depressants for 14 days and I was going mad," he said.
Justin said his repeated requests for his medication and to see a mental health nurse were rejected.
"You shouldn't have to do that," he said.
"I know you've done a crime, you're in prison, you're already in the wrong.
"But that's a human right, I'm pretty sure, to have your medication."
Ms Powney remembers her fear at the time.
"I lost my mum and then for 14 days I walked around wondering if my son would be the next death in custody," she said.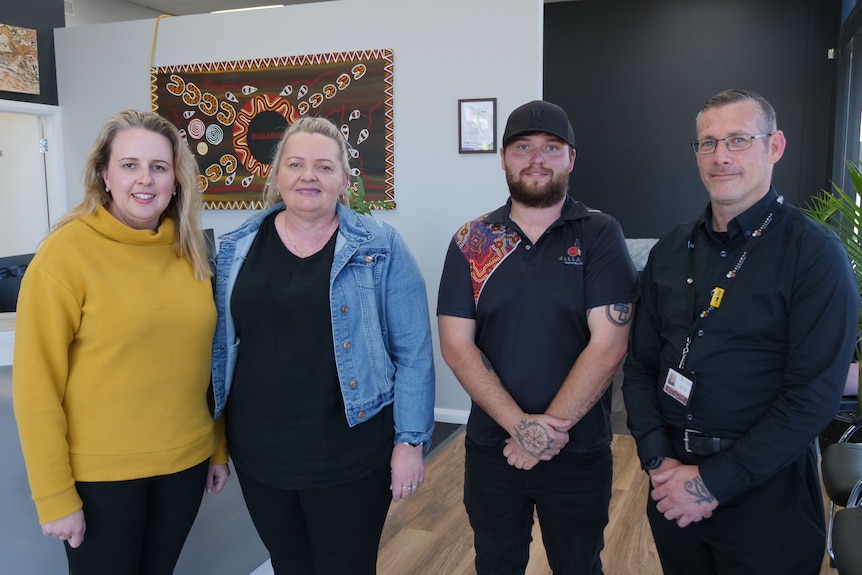 'Nobody else is doing this work'
Gallawah is a one-of-a-kind wraparound service.
"The feedback from the commission, when they went around and did all the interviews right through Australia, [was that] we're the only service doing this — the only service going into the prisons and then supporting the prisoner or the person within the community," Ms Powney said.
"We're so adaptive — we've got youth workers, lots of different social workers, we've got nurses on the ground.
"Nobody else is doing this work."
Two years since it launched, Gallawah has expanded from a one-woman operation to a team of more than 60, has offices in Shepparton and Melbourne and services clients in Victoria and interstate.
Ms Powney promotes an individualised approach and in addition to its work in the justice system Gallawah also supports children, families and people sleeping rough.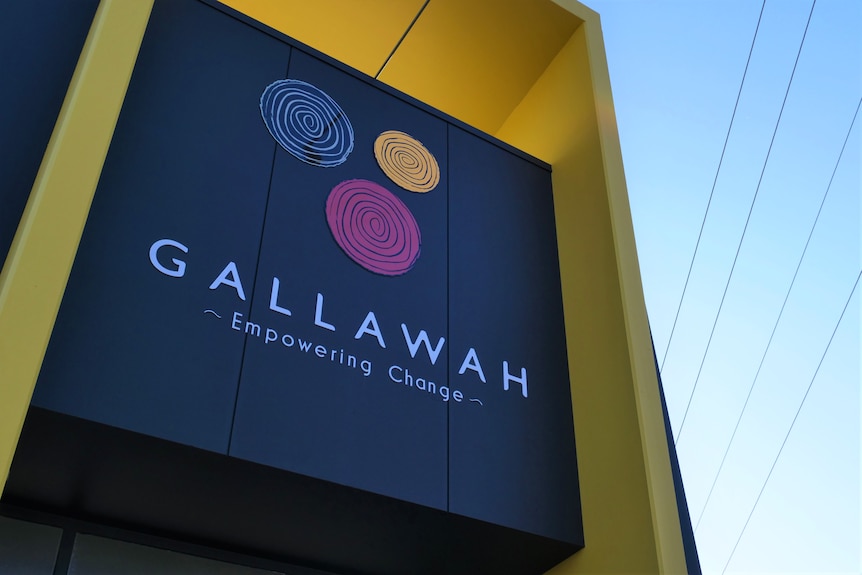 Originally the NDIS provider was for First Nations people exclusively, but Ms Powney later decided to make it available to people from all backgrounds.
Support coordinator Leah Newton has been working at Gallawah for six months.
"Part of Gallawah's policy is that we never give up on people," she said.
"It's all about early intervention and stopping this cycle of people going in and out of the justice system."
Ms Powney has seen radical improvements in the lives of participants and her son.
"I have my son back and I've been able to heal by holding another person's hand," she said.
"It's empowered me to get up in the morning, come in and work with families and just show them it's going to be OK."
Gallawah has been invited to continue working with the Disability Royal Commission to document the success of its unique model of care.
Source: ABC