A social enterprise that trains and employs people with a disability has taken over one of Brisbane's most picturesque coffee spots.
Key points:
Help Enterprises has opened a not-for-profit café on the Goodwill Bridge in Brisbane
The café will train and support people with a disability
Parents of employees say it has given their children pride and confidence
Help Enterprises was awarded the lease to run a café on the Goodwill Bridge earlier this year and hopes to make a difference with each espresso.
The new not-for-profit café, named Goodwill Brew, will continue to fuel some of the 15,000 commuters who use the bridge each day.
The café was formerly run by businessman Brendan Harris who missed out on extending his lease after a state government tender process.
CEO of Help Enterprises Denver Fresser said the business would offer people with intellectual disabilities a place of work.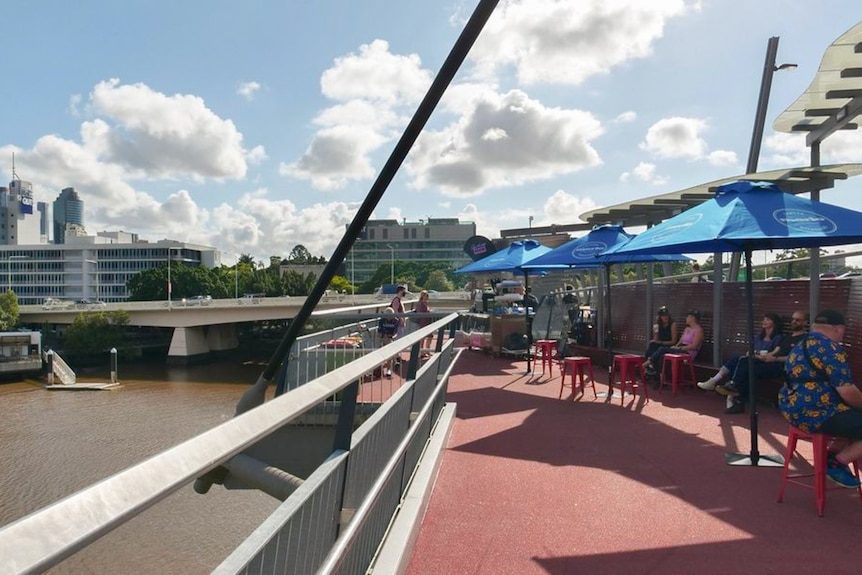 "We opened two months ago and it's been an eye-opening experience working against the weather, massive rain events, and freezing cold, but it's been an amazing success," he said.
"We will make our 5,000th coffee in the next few days."
He said the operation was part training and part supported employment, with the aim to transition employees into the open job market.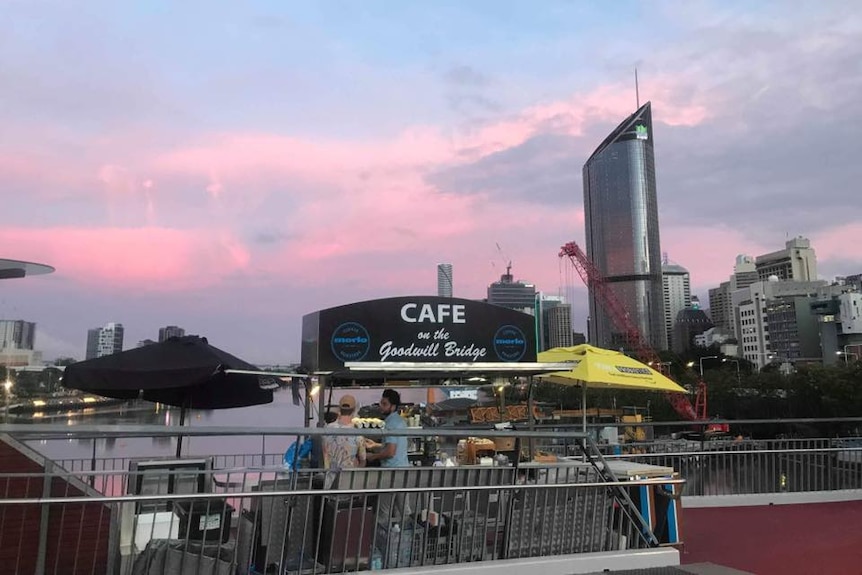 Help Enterprises had already established hospitality operations in Eagle Farm, Mitchelton and Wynnum and will sell food prepared in those facilities at the new café.
Mr Fresser said the café had enabled the owners to introduce staff to the wider community.
"It's how we like to see our employees, out in the community and not hidden away," he said.
A daily confidence boost
Two baristas have been hired along with an employee who attends shifts with a support worker.
Employee Jay Nardi said he enjoyed meeting the customers each day.
"I've learnt how to make coffee and how to put chocolate on top," he said.
"I do have regular customers, but I can't remember all their names."
Jay's mum Sue Nardi said the job had opened her son up to the world.
"It's amazing, you walk up here and you know he's finally made it," she said.
"He's always wanted to be a barista and it's been so good for his confidence.
The reaction was music to the ears of Mr Fresser.
"He [Jay] takes such pride in his job and that's why we do what we do," he said.
Source: ABC