I still get chills when I think about that day in Athens, almost 20 years ago, when I won my first Paralympic gold medal.
I get emotional thinking about the moment I stood on the dais with the medal around my neck as my parents watched from the crowd, as the Australian flag was raised and as the national anthem was played.
All the sacrifices and hard work of the four years leading up to the Games had paid off.
I felt a massive sense of accomplishment.
But there was almost a sense of disbelief, too, that I achieved this dream against every other athlete with the same dream of winning.
Winning gold in Athens changed my life.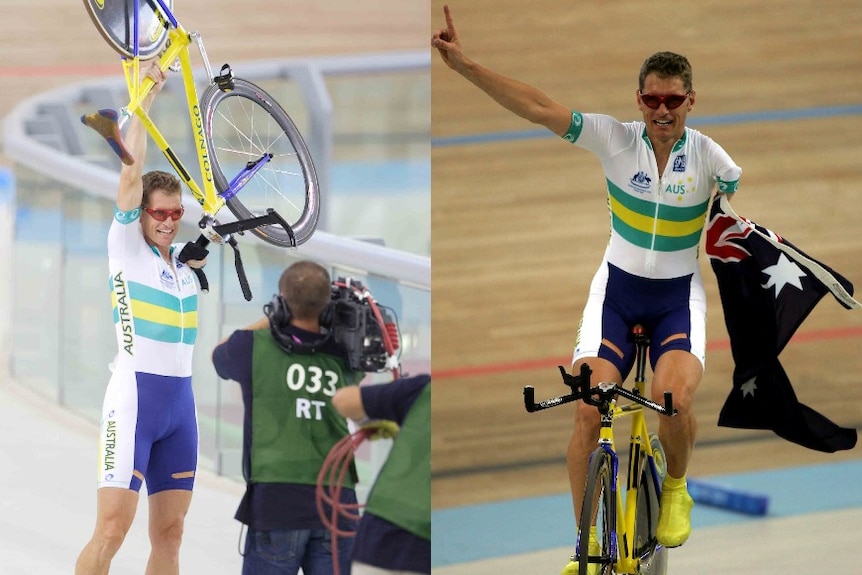 These days, my feelings about the Paralympic movement are complicated.
The joy I feel when I look back on my experience in Athens is tinged with great sadness about how the Paralympics have changed in the years since.
If I was competing today, I am not sure there would be a place for me in the Paralympics, at least not in cycling, the sport where I won two gold and one bronze medals.
Playing sport helped me feel like everyone else
I was born with a left arm that was much shorter than my right.
I was determined to live a normal life as much as possible and my parents and siblings encouraged me.
Playing sport with my friends became a great avenue for me to feel like anyone else.
Growing up, I took part in lots of different sports, including hockey, tennis, golf, surfing and triathlons.
The bike leg of the triathlon was my strongest. One day a competitor suggested I try out for the Paralympic cycling team.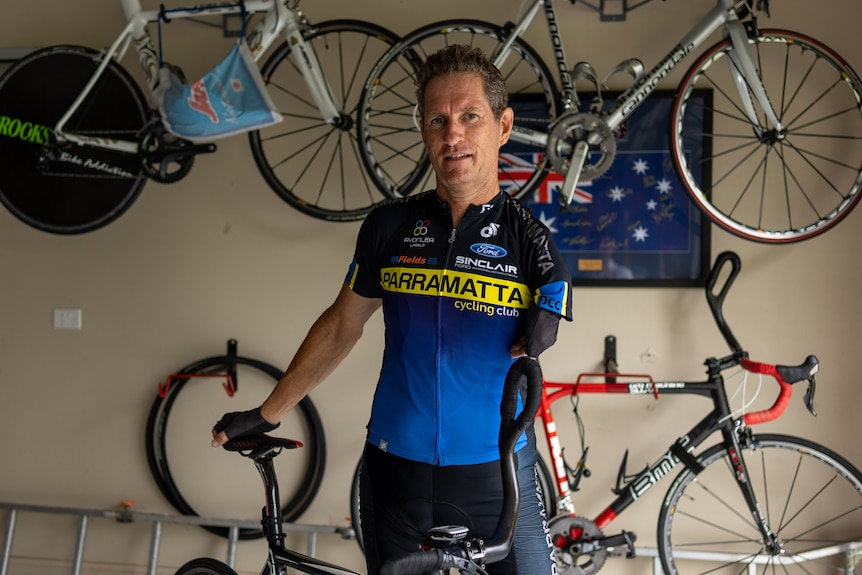 When I watched the road race at Moore Park during the Sydney Paralympic Games in 2000, I thought it was fantastic.
As I watched all those riders with one arm, or a level of upper limb disability, competing so strongly, I decided I needed to be part of it.
I set my sights on competing in Athens.
The Paralympics has grown in popularity, but it's come at a cost
In those days the Paralympics didn't get much exposure. But that was changing.
In the years since I've noticed a shift as the profile of Paralympic sport has grown. Audiences have got bigger and more money from sponsorship has become available.
At the international level, the thinking seems to be that to make Para sport more commercially viable, to get the audience and to get the revenue from the advertising, it needs to be more like the Olympics. It needs to be faster and stronger and more competitive.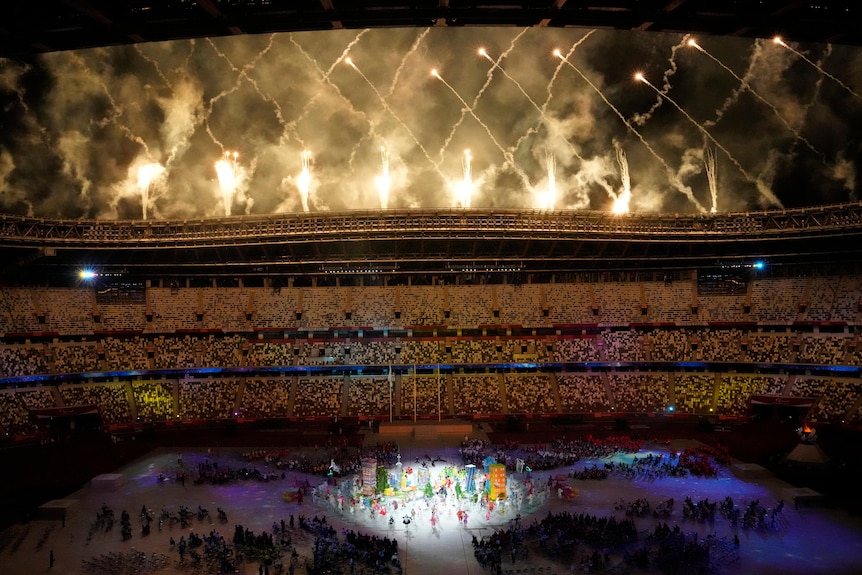 There seems to be an idea that this is what makes good television. But I don't believe that is what audiences and the crowd at a sporting event are interested in seeing.
They are interested in seeing people with an obvious disability overcoming that disability and achieving greatness in their sport.
It's not about equalling the Olympic time or winning a gold medal. Greatness is being competitive and representing your country in your chosen sport.
If you happen to come first, second or third, great. If you do a personal best, that's fantastic.
Working the system to lock in funding
At the national level, I believe the way Paralympic sport is funded is part of the problem.
Government funding for Paralympic programs is all about medals.
There is an enormous amount of pressure on everyone involved in a national sporting program to secure that funding.
If a sport is not winning medals, its funding will be at risk.
The way a Paralympic athlete's disability is classified is supposed to level the playing field.
Athletes are supposed to be grouped together based on how their impairment affects performance in their sport.
But the system is not working as it should.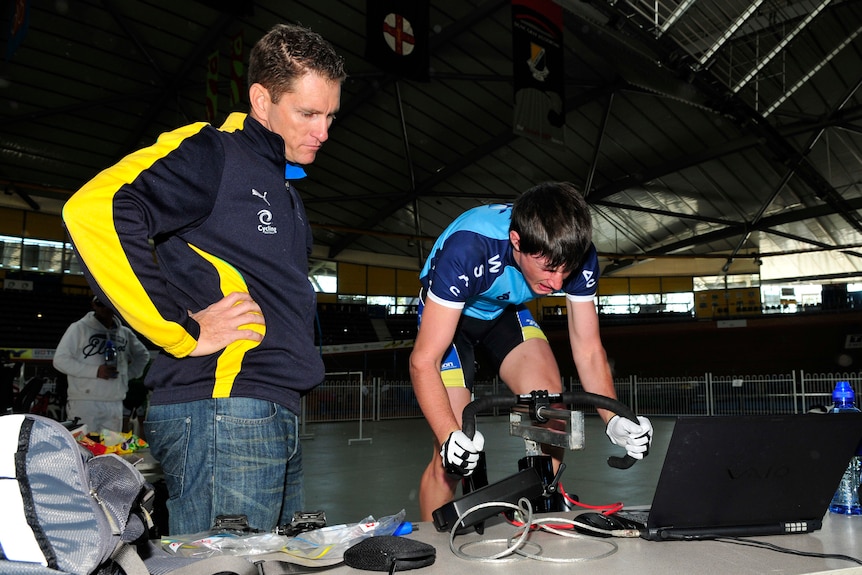 Instead, the national sporting programs are finding ways to work the system to increase funding.
For example, if they can take an athlete who is at risk of not medalling because of their classification and have them reclassified and suddenly they can medal, they're going to secure their funding or increase their funding.
That's the carrot that's dangling, and unfortunately, it's so powerful that these people involved in the national programs — the organisers, the managers, the coaches, the athletes — are all on board because they want to secure their future.
Another problem occurring now is countries are recruiting athletes who are successfully competing in able-bodied programs to their Paralympic teams.
This is happening globally.
In cycling for example, you've got these incredible able-bodied athletes that suffer from a level of cerebral palsy, annihilating the field of people like me who have an upper limb disability.
The result is that athletes with a physical disability are being pushed out of certain sports because they find it so difficult and demoralising to compete against people with a milder level of disability.
These athletes with a milder level of disability are allowed to be there, but I believe they should compete in their own classification.
Something's wrong and it's not just in cycling. It's something that really needs to be looked at. It's unjust.
Athletes misrepresenting their abilities is as bad as drugs in sport
Then there's the separate issue of athletes faking the level of their disability so they can be classified below where they should be and improve their chances of winning medals.
I cannot speak strongly enough about how appalling it is.
It's like drugs in sport. Is it any different to someone who tests positive to EPO or testosterone? No, it's not.
Athletes who should legitimately be winning medals are losing opportunities to get on the podium for their country because they're competing against people who are cheating.
It's not just happening in one country and it's not just happening in one sport. It should be stamped out.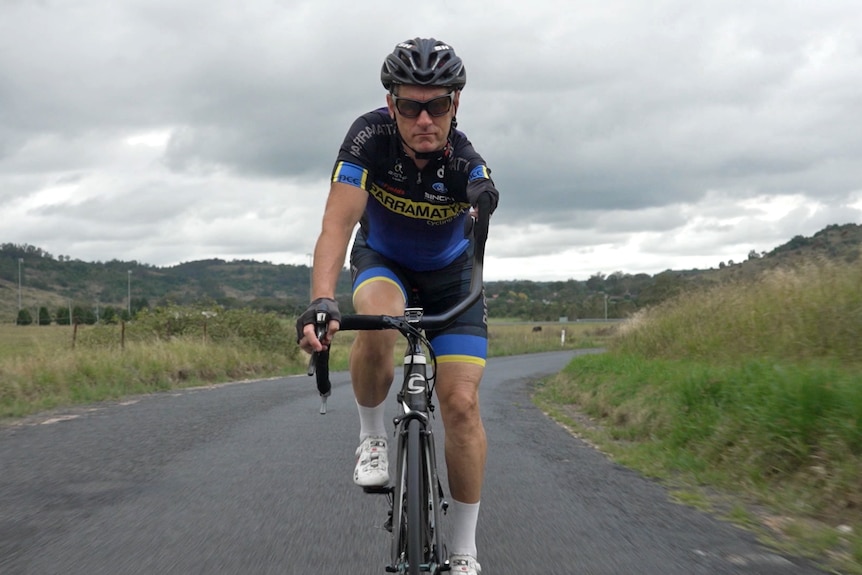 Paralympic founders would be rolling in their graves
The Paralympic movement gave me the opportunity to represent my country and compete against people with similar levels of disability.
I'll always be grateful for that.
If I was competing now, I'd have to think of another sport.
Under the current system for classifying a Paralympic athlete's disability, someone like me would be up against riders with almost full functionality.
It would be nearly impossible for me to be competitive. That's just so disappointing.
It goes against everything that the Paralympics should stand for.
The founders of the Paralympic movement would be rolling in their graves that this is what it's come to.
Things need to change to keep that Paralympic spirit alive for the athletes of today and tomorrow.
Peter Brooks is a dual Paralympic gold-medal winning cyclist and coach.
Watch Four Corners' full investigation into the Paralympics on ABC iview.
Source: ABC