School should be about hanging out with friends, soccer in the playground and excitement about learning new things. For those with undiagnosed dyslexia, it is a place of stress and anxiety.
When she was in primary school, Chloe Ford very quickly started avoiding certain tasks — and they all involved reading or writing.
"I was as smart as my peers — but I was struggling with this," she says.
"I didn't want to be exposed as someone who couldn't do something that everyone else could do."
And the avoidance became worse in high school. Chloe also began to struggle with anxiety.
"I really became very self-conscious about my suddenly very stark inability to do the things that were being asked of me.
"Even though I knew that I was a very curious and creative kid, school became enemy number 1," she says.
"Dyslexia wasn't even on the table — it had never been discussed as a possibility of something I might be dealing with."
And Chloe is not alone — at least 1 in 10 Australians have dyslexia. But the Australian Dyslexic Association believes that is an inaccurate reflection of numbers due to many people being left unidentified in Australia; other English-speaking countries have figures estimated to be up to double that rate.
Sarah Asome is the mum of two children with dyslexia, is a primary school principal and heads up parent advocacy group CodeREAD. She says there is a child with dyslexia in every classroom.
"Dyslexia is a specific learning disorder, it's neurological and often runs in families," she told Maggie Dent in ABC podcast Parental As Anything.
"Basically, it's difficulty with words."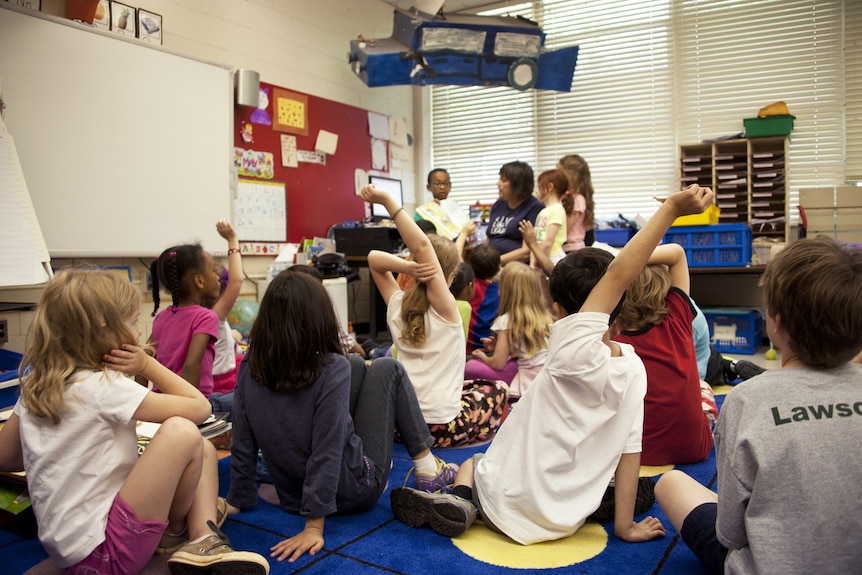 Spotting the signs
"It's often picked up early in school when children learn to read," Sarah says.
"They often have difficulties in learning and picking up rhymes, so, trouble picking up nursery rhymes and words that rhyme."
Parents can also listen out for instances where their child is struggling with word retrieval.
"For example, my son wanted the world 'beach' but he couldn't find that word," she says.
"Instead he said, 'You know that place we go where there's sand and there's sea and we go surfing and we build sandcastles'."
But because he had a lot of vocabulary, his teacher thought he didn't have dyslexia.
Other signs a child may be dyslexic are not reading for pleasure, trouble organising themselves and trouble following instructions.
"They often have trouble with their working memory, so one thing you can try is to say, 'Okay, go and get me four forks, three knives, five spoons and three plates'. They'll have trouble with that."
Classroom battle
Once parents suspect their child has dyslexia, the process of getting a diagnosis or school support can be long and frustrating.
"Teachers may not know what to look for but there are lots of screenings and assessments that can be done," says Sarah.
"Straight away get an eye and ear check just to make sure that's all clear. Then you need intervention, because you need six months intervention to get formal diagnosis."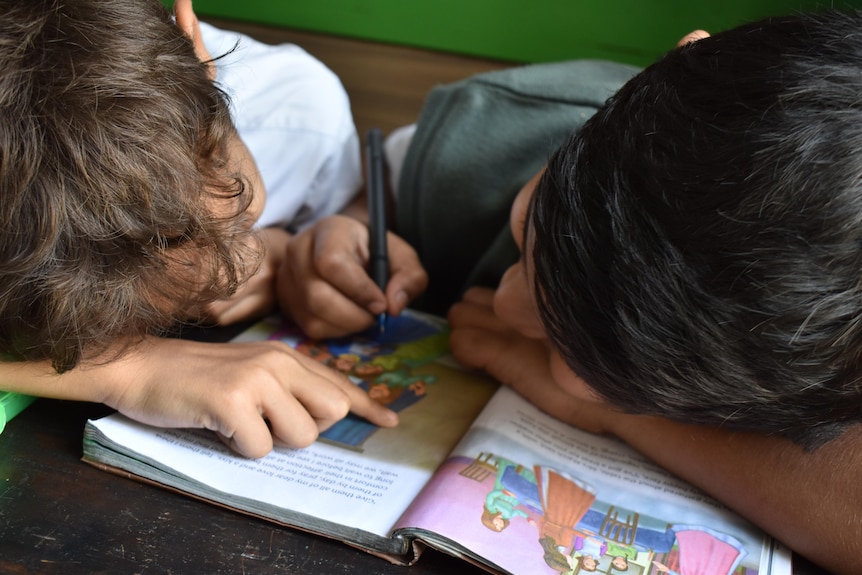 If a school doesn't offer a support literacy program, parents are encouraged to engage a specialist tutor, education or speech and language pathologist so then evidence is able to be taken to the school.
"It's not always easy to get a diagnosis," Sarah says.
"It's hard to get allied health, there's long wait lists and the costs are really high. But there are decodable books and really good apps that parents can use, too. Trust your instinct and speak up early."
If students struggle at school undiagnosed — or misdiagnosed — then that can lead to huge mental health problems and self-esteem problems.
Early intervention and advocacy in primary school can make it easier for children with dyslexia in secondary school.
"There is technology that can support them, but parents are going to have to be that bull at the gate and build a partnership with a teacher who may not have no training in dyslexia at all," says Sarah.
"You need to ask for an individual learning plan, and keep a record of everything — because when you get to secondary school you're going to need that history to get accommodations that you need [like a scribe for assessments] in a secondary setting."
'My story is not unique'
"I managed to just talk my way through high school, and avoiding assignments and a lot of missed attendance," says Chloe.
But when it came to her senior years of school, Chloe was completely overwhelmed. So, her mother organised a tutor.
"Within the first session she saw it. She said, 'I don't know how you've come so far in school with no one picking it up'.
"But I don't think my story is super unique, in terms of kids masking their dyslexia and learning disorders until very, very late, and then all of a sudden they can't do Year 12.
"It's not that I was disabled — it's the way that I was being taught disabled me. It's a social model of disability."
To hear more about dyslexia, you can listen to the Parental As Anything episode.
This is general information only. For personal advice, you should see a qualified medical practitioner.