When Damon Jaenke takes to the starting line at this weekend's gruelling Townsville Marathon, he will make history as the first person to contest it in a wheelchair.
The race was first held in 1972, making it one of Australia's oldest marathons, but until Mr Jaenke approached the organisers, they'd never considered creating a wheelchair category.
"It's a great feeling to know that I can create a path for future wheelchair athletes to compete," he said.
"It's so important to be inclusive, especially in 2022."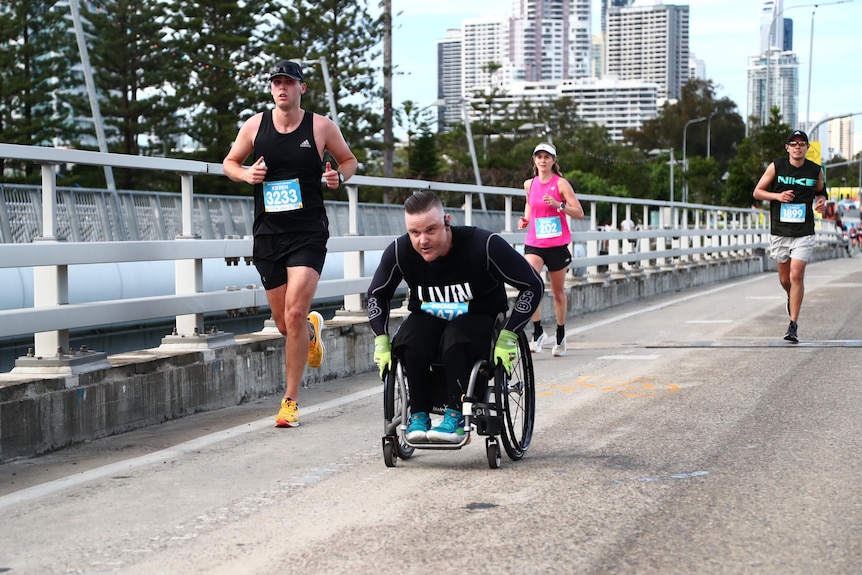 The 30-year-old was born with spina bifida and has used a wheelchair all his life, including at the elite level of wheelchair basketball.
Mr Jaenke has also battled two bouts of testicular cancer, which he said had a devastating effect on his mental health and culminated in a suicide attempt.
"That forced me to stop playing sport just because I didn't have the drive or the energy."
While exercise later proved crucial to his recovery, it did not come easily.
"I would just cry, like in my chair, pushing up and down a court shooting hoops and just bawling my eyes out," Mr Jaenke said.
"I had severe anxiety about even getting into my chair for the first couple of months but I knew I had to do it."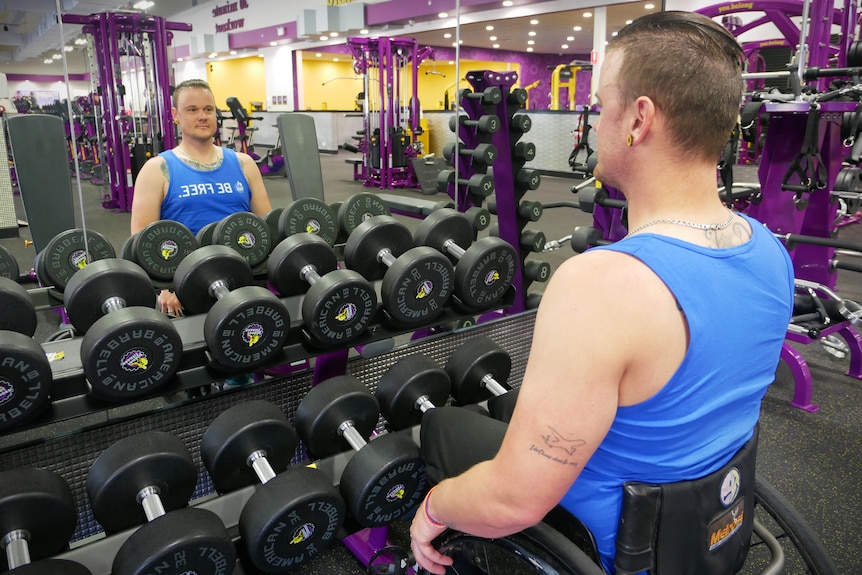 Mr Jaenke competed in his first marathon on the Gold Coast last month, ticking off a bucket-list goal.
Itching to race again, he reached out to the organisers of the Townsville Running Festival to see if they had a wheelchair marathon class.
"At that point, no [we didn't], and to be honest, I hadn't actually thought about it," event director Joel Savage said.
"So I thought, well, that has to change."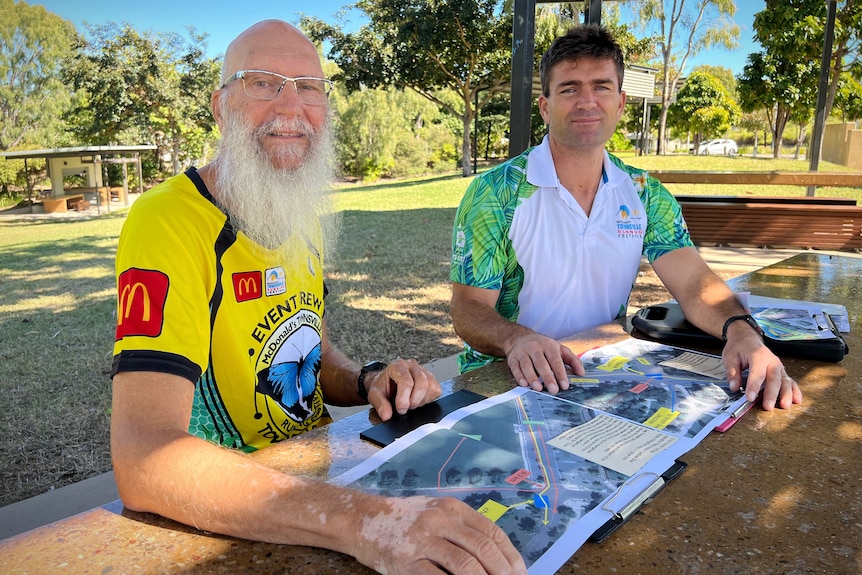 About 2,500 people are expected to compete in a range of races at this year's Townsville Running Festival.
Mr Savage said he hoped the creation of a wheelchair category would be the start of a more diverse event and attract more racers with disability.
"It's not that agencies and sports don't want to be inclusive," he said.
"I think that you get caught up in this little bubble doing what you already do and what you've always done, and sometimes we need to look a little bit outside of that.
"Sometimes it just takes somebody to ask a simple question, like can it be done?"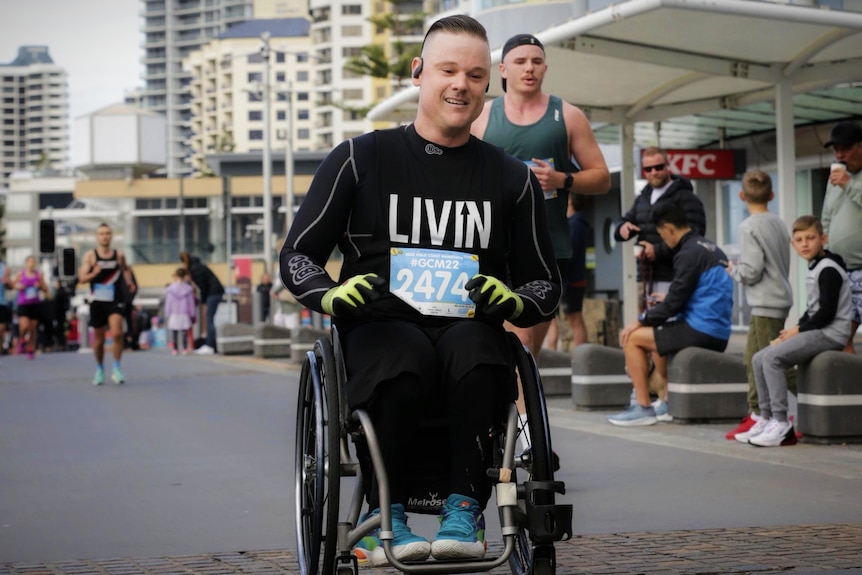 After Townsville, Mr Jaenke plans to race in the Hobart Marathon in September.
He is training towards a mammoth 1,000-kilometre charity event next year when he will push his wheelchair from the Gold Coast to Mackay.
"I'm actually ending the push at the spot where I attempted to take my life, so it's a little bit of a closure for me."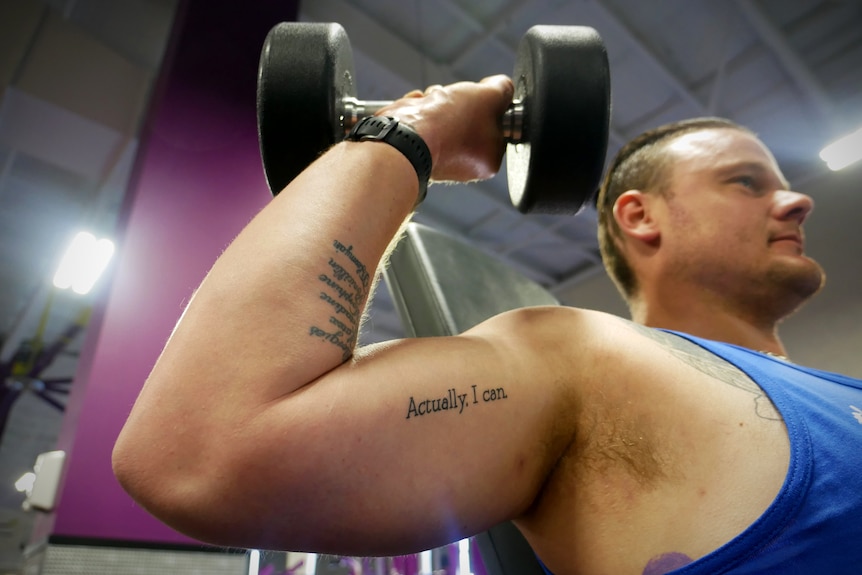 Mr Jaenke plans to use the event to raise money and awareness for mental health.
"I do find that mental health struggles are being spoken about a lot more within the sporting community, but there's still a little way to go with breaking down that stigma … and those kinds of tough-guy personas that people put out there.
"I did it for years but now I'm the complete opposite.
"Now, if I'm having a bad day, I just talk about it."
Source: ABC