For Ashleigh and Ken Williams, buying toys and play equipment for their three little boys can be tricky.
Atticus, 7, Amias, 5, and Asaiah, 3, are all living with disability, including autism and cerebral palsy.
"Our life is busy, and it's complex," Ms Williams said.
"We don't probably get to live the life that most families get to live."
Ms Williams said finding the right adapted toys for the boys was difficult and expensive.
"They need assistance to do a lot of things that other little boys could do themselves, like climb up on the trampoline, or ride a bike, or ride a scooter," she said.
"There are so many of those things on the market. It's really hard to know what works. Every child is different."
It means the Bundaberg toy library — which includes a disability resource centre — has become a lifesaver for the family.
"We've borrowed racing frames. We've borrowed trikes. We've borrowed supportive seating. We've borrowed wheelchairs," Ms Williams said.
"We have utilised them to trial pretty much everything that my boys now use."
Ms Williams said it was vital to try all equipment before buying it.
"You don't want to waste [NDIS] funding on things that might not work for your child," she said.
"This resource has improved their quality of life because we've been able to access all of the things that they've needed when we weren't able to procure them for ourselves."
Toys for all
But toy libraries aren't just for children living with a disability. 
In 1999, the International Toy Library Association established World Play Day on May 28, celebrating a child's right to play.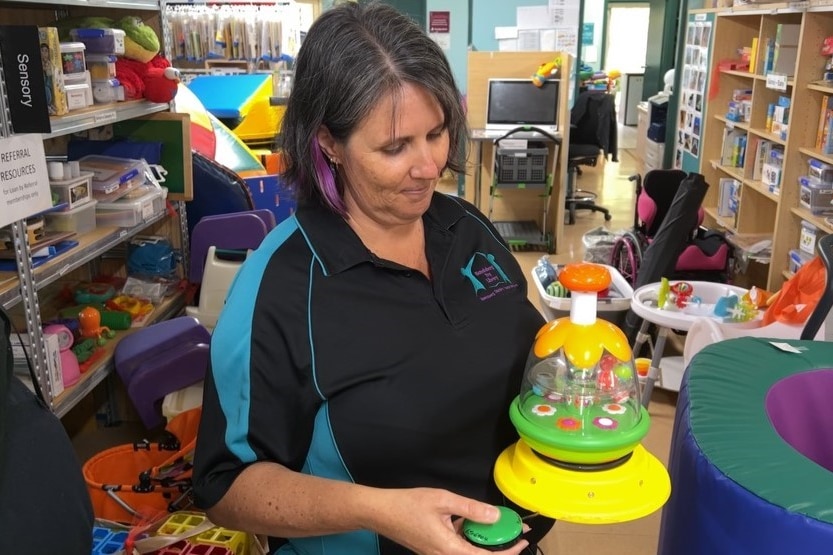 While there are more than 380 registered toy libraries across Australia, Bundaberg coordinator Melissa Avery said the regional Queensland site, about 400 kilometres north of Brisbane, was "still a bit of a secret". 
It was established in the 1980s by a small group of parents with special needs children. 
Ms Avery said it now had 150 members who could borrow from 3,500 items, a third of which were disability focused.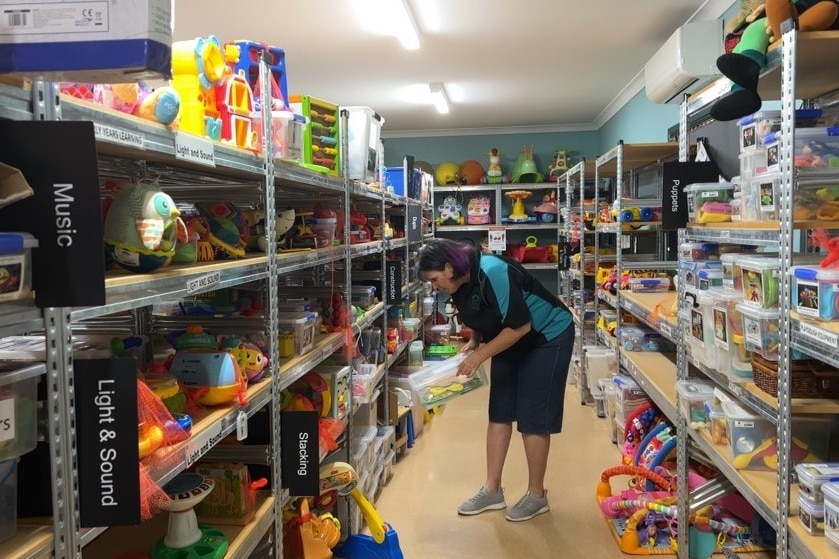 "It's great to see a child that's really excited to take something home," she said.
"Parents come in with their small children and get to have access to things that they don't have to buy each time.
"They can swap over toys without a big expense."
Ms Avery said it meant that the toys, many of which were donated, were able to be loved by more people.
"There's that sustainability. It's getting that extra life," she said.
"Not every parent is having to go out and buy each of these items, but still getting access to them, and they're not sitting in their cupboard at home, not being used in between plays."