Ruby Howell is eight years old, partially blind, and drives like racing legend The Stig from Top Gear.
Key points:
Ruby Howell is making a name for herself in the US off-road racing world
Born with Persistent Fetal Vasculature (PFV), the eight-year-old is blind in her left eye
Her dad wants to see Australia's racing age limits changed so she can race her buggies in her home country
Her mum, Emily Howell, said Ruby had been driving four-wheeled vehicles from an extraordinarily young age.
"She's ridden a quad bike since she was one. She started off on an electric 12-volt version, doing around 3 kilometres an hour," she said.
"Then she got a 50cc quad bike just after her second birthday and she used to rip around the yard in that."
How she came to be behind the wheel is part of a story that has taken her from her family's farm in northern NSW to the competitive dirt tracks of South Carolina in the United States.
Born to drive but blind in one eye
Ruby's early foray into the world of driving was thanks in part to a disability.
She was born with a congenital cataract in her left eye and Persistent Fetal Vasculature (PFV) in the same eye.
"My mum and dad want me to be able to drive with ... an eye that can barely see, as an adult in a real car," Ruby said.
Emily Howell said when Ruby was a baby, the family was told she would never see from that eye.
"We were told ... that she would probably be legally blind and that she could never drive," Ms Howell said.
Ruby's parents went from shaking their heads to putting their heads together to work out how they could help her in life.
"We got her on a quad bike to get her more independent and teach her how to drive, or how to control a vehicle from an early age so she could [eventually] go for her licence and not be without that form of independence," Ms Howell said.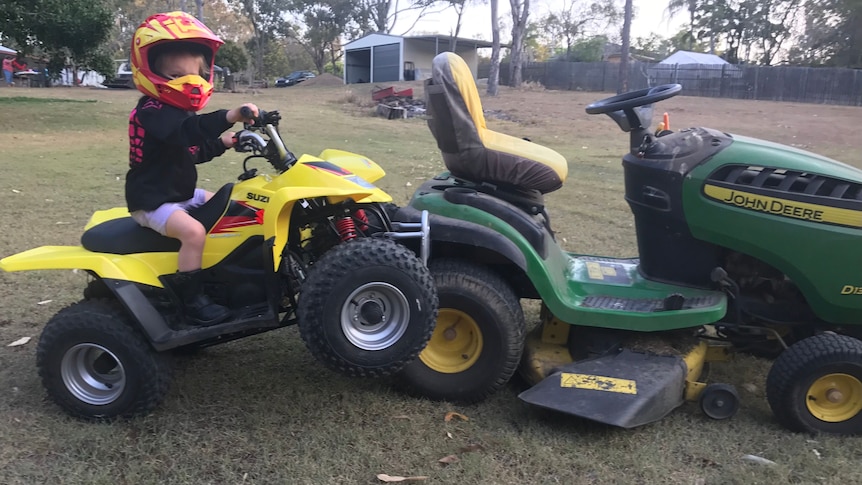 The use of a steering wheel became the next step in Ruby's driving development and her parents bought her a Polaris as it was the closest thing to a car.
Ruby took to the Polaris and began helping round up the cattle herd on the family farm.
"I guess she just really liked going fast, whenever she could she would go as fast as she could, foot completely to the floor and she had no fear," Ms Howell said.
Ruby loves speed and her mum sometimes gets scared, but Ruby reassures her she's got it under control.
"They [the Polarises] have roll cages for safety but you still have to wear a racing suit, with armour in it and you have to wear gloves and you have to wear a helmet and boots," Ruby said.
Competing overseas
The competitive streak in Ruby grew and her parents began looking into racing opportunities.
"She was saying she wanted to race her buggy so we contacted the Australian Off-Road Racing Association and they said no, she's too young, we don't accept children until they are 12," Ms Howell said.
Shortly after that, a family holiday in the United States presented the opportunity Ruby had been asking for.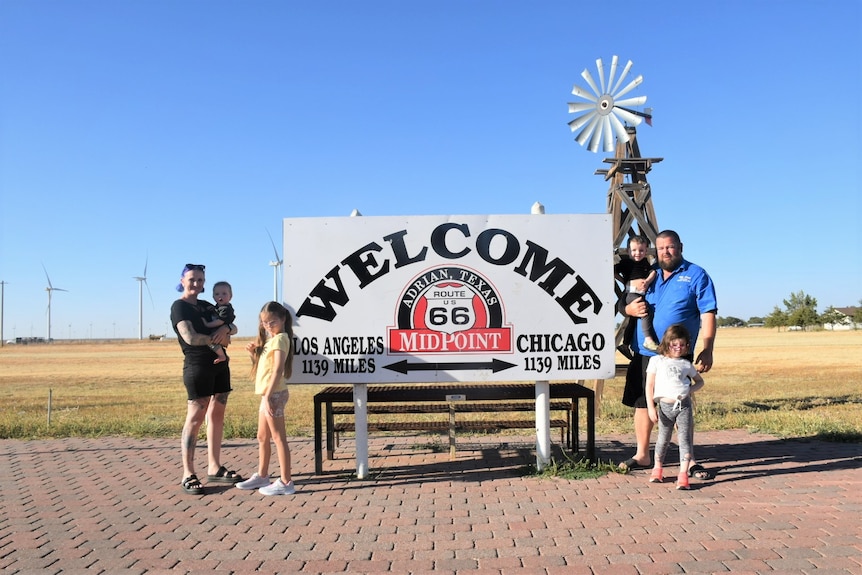 Ruby raced for her first ever competition in the Competitive Off-Road Racing Series (CORS) at Carolina Adventure World, where she placed seventh in the Kids Stock Track Race.
The family went back last year, bought her a bigger buggy, and Ruby's times kept on getting better, claiming her second and third place.
Last month Ruby competed again at South Carolina but felt her buggy was holding her back.
"I love going fast," she said.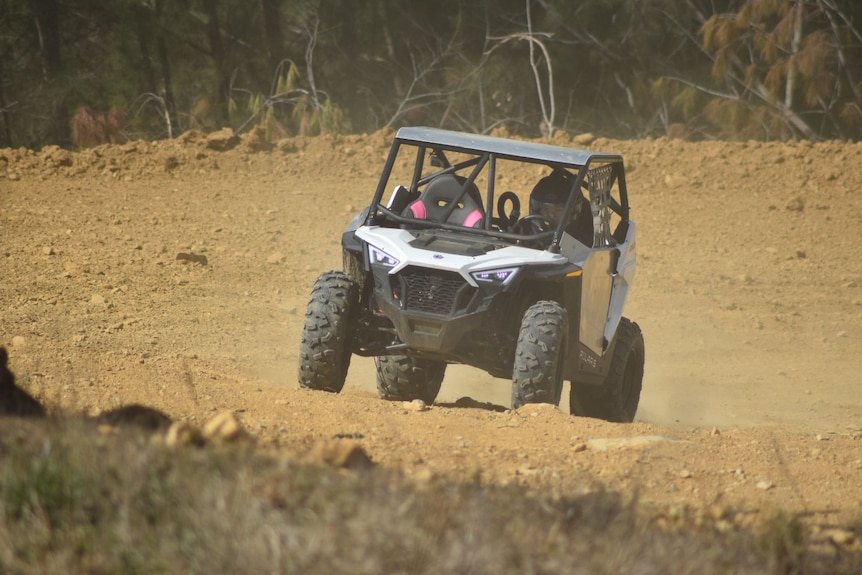 Ruby competes in a Polaris 200, which is limited to 55kph, but her Polaris 570 is capable of doing 100kph.
She can race both the buggies in the US but not in Australia due to the country's stricter age rules.
"My dad hopes ... he can get Australia to believe that if I can do it in America, I can do it over here too," Ruby said.
For Ruby, racing is about the here and now — but also her future.
"I kind of want to be like a really, really famous racer," she said.
"I feel really free and it's fun and happy."