Air treatment is heavily influenced by the extreme weather conditions of bushfires and floods. This puts a strain on asthma and allergies, causing breathing difficulties.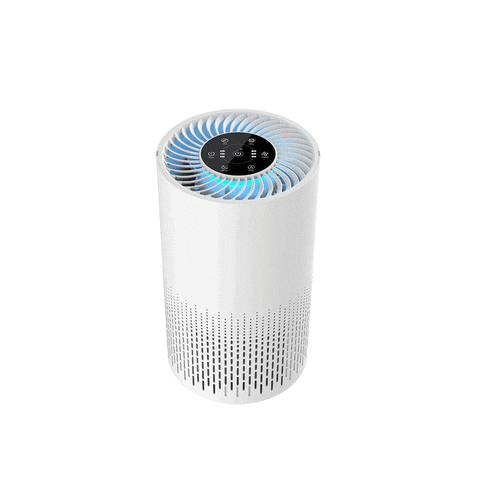 This Ausnew Air Purifier with CADR 205m³/h will prevent interior risks of poor air quality with its sleek design, smart features, and high-filtration performance.
Featuring a HEPA filter with activated carbon, this air purifier has a CADR, known as Clean Air Delivery Rate, of 205m³/h and area coverage of 24m² for high-level air purification.


There's nothing more important than the air we breathe and this air purifier is here to ensure it's always a cleaner, healthier experience in the place you spend most of your time; your home or small office.

With four fan speeds, you can choose from low, medium, high, or sleep modes. The intelligent sleep mode senses the light in the room and self-adjusts the fan speed while dimming the indicator lights, perfect for a good night's rest.
Features
✔️ Air purifier, CADR 205m³/h,
✔️ 24m² area coverage
✔️ Perfect for homes and small offices
✔️ 4 fan speeds,
✔️ Sleep mode
✔️ Air quality sensor,
✔️ Keylock mode,
✔️ Filter replacement indicator
✔️ Auto mode for the fan to self-adjust based on the current air quality level
✔️ 2/4/8-hour timer
✔️ Fan speed memory
Specifications
Filter: Pre-filter + HEPA + activated carbon, size 17.6cm x 18cm
Noise Level: 28-52dB
Power: 35 Watts
Measurements: 22cm x 22cm x 41cm
Weight: 3.4kgs
Package includes
1x air purifier
1x HEPA filter
1x instruction manual
Reviews
Please visit our website to see the entire selection of products offered by Ausnew Home Care. Please contact our helpful team by email or phone at (02) 9159 6183 for further information on any of our products.