Limited range of motion and joint pain that makes doing even simple daily tasks a challenge can take away your independence. Self-help devices can help you get it back. Discover easy-to-use aids for almost every task you face around the house. 
Introducing the Ausnew Assistive Aids
The Ausnew Assistive Aids are the supporting devices used by persons with disabilities to improve their quality of life in terms of mobility and performing their daily activities.
There is a wide range of assistive devices available to meet the needs of people with disabilities. By using these assistive devices, people with disabilities become independent, and their participation in society increases.
Benefits of Assistive Aid
 Provides creative solutions that enable individuals with disabilities to be more independent.
 Participate in and contribute more fully to activities in their home.
 Interact to a greater extent with non-disabled individuals.
 Increased self-motivation.
 Increased independence
In the bedroom
Start your day by getting dressed yourself. Clothing that slips on easily and secures with hook-and-loop closures is always a great choice. However, if you don't want to build a special wardrobe, you can add some dressing devices to your routine instead. 
A zipper pull does just what it says while a button aid with an easy-grip ribbed handle and a wire loop makes pulling buttons through holes easier.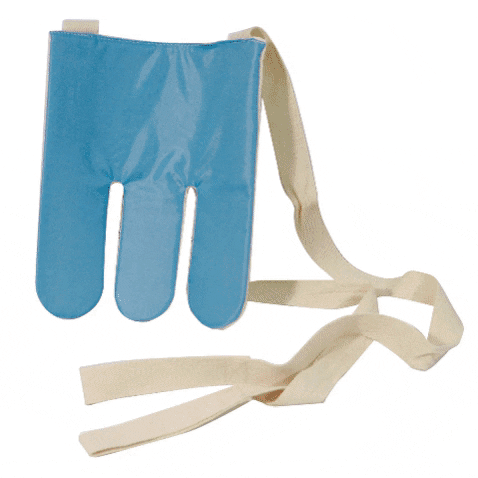 A sock aid works with all styles of socks  ̶  ankle, knee-length, crew, calf-length, athletic, dress, trouser, and no-show  ̶  and has easy-to-hold loops that make putting socks on and pulling them up easier. 
A shoehorn dressing aid stick is a 2-in-1 device that helps you pull up pants and put on socks and shoes. Look for one that's extra-long so you don't have to strain to bend down.
In the bathroom
Bathrooms, with their often wet, slippery surfaces and limited space to maneuver, can be a dangerous place even before you factor in arthritis. Luckily, finding assistive aids designed just for the bathroom is easy since bath safety is a shared concern across many communities.
Begin by strategically placing grab bars or handrails around the room so you have a place to hold on to when you're moving slowly. Add a tub grab bar to make getting into and out of the bathtub easier.
A raised toilet seat adds extra height so you don't have to bend as far to get down or back up. One with arms provides even more stability. Faucet levers are a final finishing touch that helps you use the sink if your grip is weak. 
In the kitchen
If you look closely, you'll notice that many time-saving kitchen tools are also assistive aids. Consider the can opener, food processor, citrus zester, juicer, and the old-fashioned mandolin slicer.
They're easy to operate, and they transform difficult tasks into manageable ones. There's also a range of specialized tools that can help as well. 
A 
Reacher
extends your reach by several feet and helps you pick things up off the floor or get items safely down from high shelves. Some can also do double-duty as a dressing aid.
Gripped, cushioned utensils and foam tubing that simply slides on the end of a fork, knife, or spoon make getting a grip on hard-to-hold silverware easier. Angled, scoop dishes place food at an angle that's easier to access.   
And there's more being added all the time. We just told you about a fraction of the available products. Talk to your doctor, do some research on the internet, talk to friends and family, and you're sure to discover even more devices that can make a difference in your life.
And, keep an eye open for new must-have assistive aids. With more than 54 million people dealing with arthritis, the market is huge, and more products are coming to stores all the time. 
At Ausnew Home Care we stock a full range of that you can view and purchase online.
For further information on any of our products please email or call (02) 9159 6183 our friendly staff who are happy to help.