Do you find it difficult to get in or out of the backseats of cars? 
Or maybe you transport family members, clients, or other passengers that are finding it difficult to get in and out of the backseat of your car? 
Ausnew may have a solution to help make this sometimes difficult task easier.
Introducing the Carseat Headrest Hanger Safety Handrail.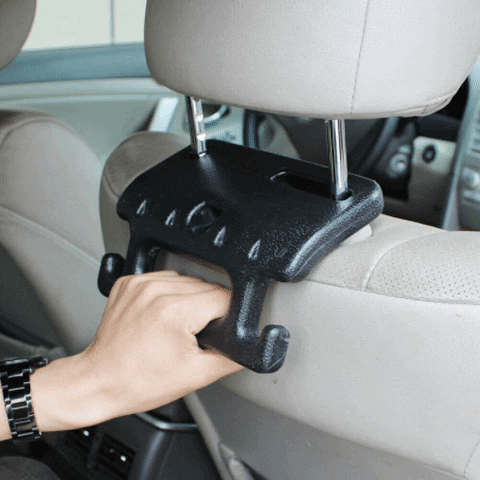 With the Ausnew Car Seat Headrest Hanger Safety Handrail, you'll not just get superb support but also handy, space saving hooks to hang a range of items such as groceries, handbags, and back packs.
This Ausnew headrest hanger can organize your back seat and items in an orderly manner. Avoid grocery and shopping bags from rolling on the floor or hang handbags and back packs to give more seat and leg space for passengers.
It can also be used as a handrail for assisting passengers of all ages.
The smooth edge design can prevent adults and children from being scratched and can be used with confidence.
Features
✔️ Multifunctional uses
✔️ Can help rear passengers easily get in and out of the car safely.
✔️ Comes with hanging hooks to hang groceries, bags, and backpacks, leaving more room for passengers.
✔️ The material is sturdy, comfortable, and provides a solid grasp.
✔️ Portable and space-saving design
✔️ Quick and easy to install and simple to use.
Benefits
✔️ Easy to install 
✔️ Reduce the risk of slipping and falling while entering and exiting the backseat of cars.
✔️ Space saving Multifunctional hooks
✔️ It can be used as a backrest hook, and it is convenient for the elderly to get on and off the car as a handrail. 
Item Size: 19.5×15×2cm
Product Installation Steps
 Reviews
For further information on any of our products, please email or call (02) 9159 6183 and our friendly staff will be happy to help.