For eight years, Gracyn Johns's parents thought she couldn't walk.
Little were they to know that all it would take is four weeks of intensive physiotherapy for the Acacia Hill School student to get out of her wheelchair.
Key points:
Student physiotherapists worked intensely with clients in four-week blocks in a trial physiotherapy program
The Flinders University students developed detailed and easy to follow care plans for their clients and families

A similar program will continue next year after being postponed in 2020 due to COVID-19
Eight-year-old Gracyn has Trisomy 5p, a genetic condition resulting in multiple impairments including intellectual disability, low muscle tone and skeletal problems.
In 2019, as part of a pilot program, a group of Flinders University final year students provided four weeks of intensive physiotherapy to the students of the Alice Springs school.
Gracyn's dad, Matt Johns, said it helped his daughter immensely.
"As well as exercise and strengthening her muscles, [she gained] a lot of independence," Mr Johns said.
"She loves it. You can just see that she's enjoying it."
Acacia Hill School caters for students who have a range of intellectual impairments or multiple complex disabilities, with 66 per cent identifying as Indigenous and 20 per cent in out-of-home care.
The Flinders University pilot program, which was partly funded by the Northern Territory Primary Health Network, emerged in response to the lack of government-funded therapy services in Alice Springs and the problematic transition for many families onto the National Disability Insurance Scheme (NDIS).
This combination meant some school-aged children at Acacia Hill had not accessed physiotherapy for up to five years.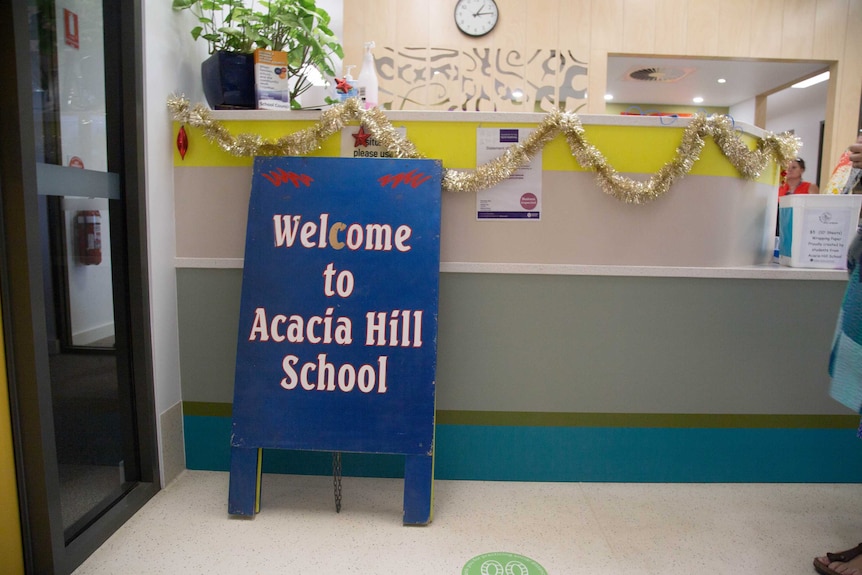 Tailor-made program
As part of the program, an experienced paediatric physiotherapist supervised two teams of four physiotherapists to deliver two blocks of four-week intensive sessions throughout 2019.
Unlike typical placements in hospitals or other facilities, the university students were immersed in the life of the school and therefore able to develop programs to meet the specific needs of each child, in some cases even doing home visits.
Ros Beadle, who is a research fellow at Flinders University, led the initiative.
"They spent a lot of time writing up detailed therapy plans, which outlined what the pupils required in terms of physiotherapy."
Ms Beadle said these plans were "profoundly beneficial" to families because they provided clear and easy to follow directions for their children's care.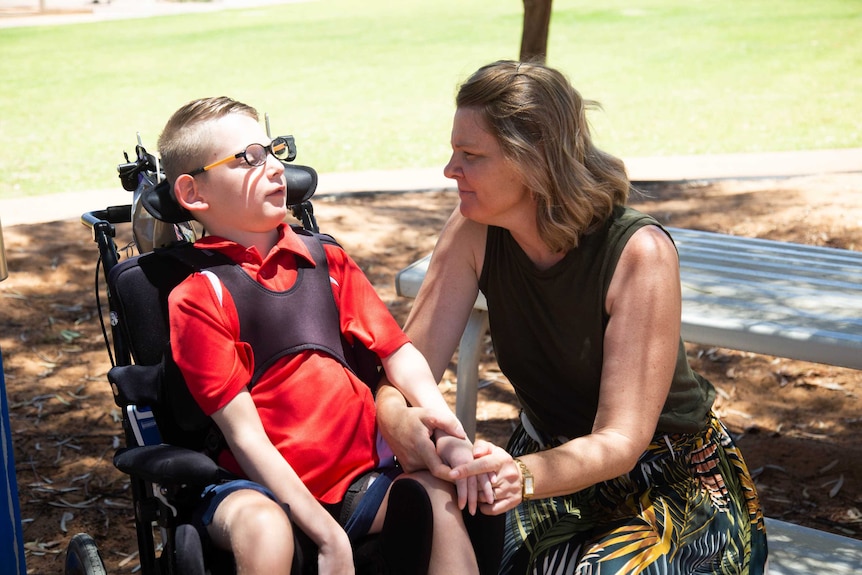 Justine Petrick is both a parent and chair of the Acacia Hill School.
Ms Petrick, whose eight-year-old son, Xander, was one of the 26 pupils involved, said she was a big supporter of the pilot program.
Xander has cerebral palsy and needs assistance with everyday tasks.
Ms Petrick said the plans were hugely beneficial because they meant that everyone was on the same page.
"[Before] the right hand didn't know what the left hand was doing," Ms Petrick said.
"[I appreciated] the quality of the work that they did … and they provided a programme that, you know, with photographs and things like that, that was really relevant, but also really simple for me to implement at home."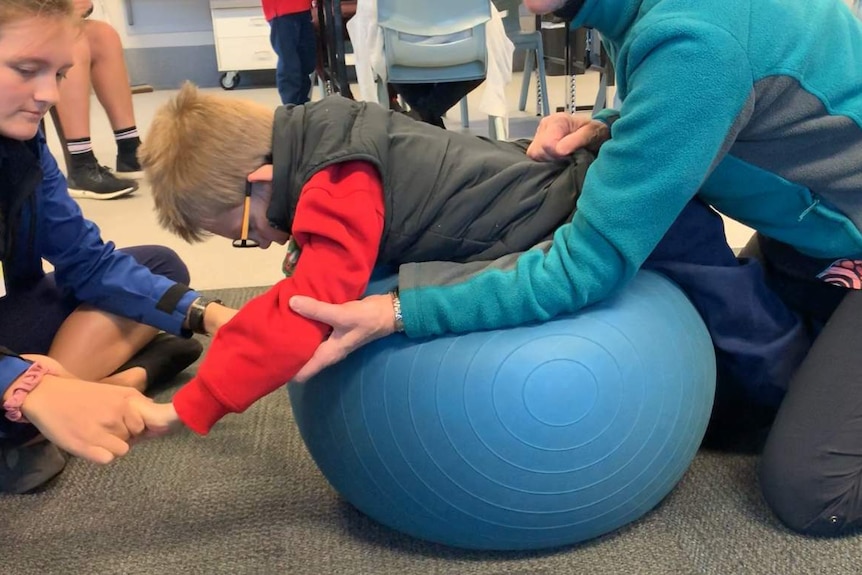 Profoundly moving experience
Annie Farthing helped lead the program at Flinders University and said the whole experience was profoundly moving for everyone involved.
Ms Farthing said everyone — from the teachers to the parents and the pupils themselves — realised just how much potential they had to improve their mobility and engagement in learning activities.
"The [physiotherapy] students realised that actually a lot of [their clients] had a lot more function than had really been understood or known about," Ms Farthing said.
The program had to be postponed in 2020 due to COVID-19, but a similar program will be implemented next year.
Source: ABC