The pre-sunrise fog on the Hunter Valley horizon did not stop the launch of New South Wales' first fully accessible hot air balloon, with its first guest dubbing it "a life changer".
Key points:
The NSW government and Cessnock council provided funding for the custom balloon basket
A Vietnam veteran from Maitland, David Le Brocque, was the first official flyer
NSW MP Leisl Tesch says she wants the balloon to inspire other tourism groups to prioritise accessibility
Vietnam veteran and Maitland local David Le Brocque, who became a quadriplegic after a motorcycle accident in northern NSW in 2011, was the first official flyer.
"It was spectacular, it'll be a memory that I won't forget for a long time," he said.
"There's a lot of people in my situation that would dearly like to do this sort of thing.
"If I can do it, anybody can do it, they just need a little gentle push to have a go."
The balloon's basket was designed by Australian manufacturer Kavanagh Balloons, with funding help from the NSW government and Cessnock City Council.
It includes bench seating with variable height and cushioning features, a custom access gate, and adjustable harnesses.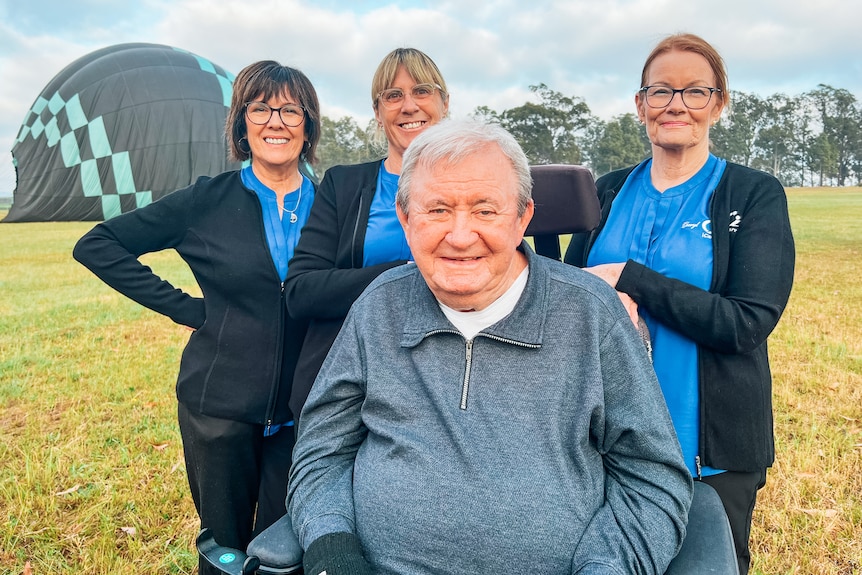 Paralympian and Parliamentary Secretary for Disability Inclusion and Gosford MP, Liesl Tesch, was also on board the maiden flight.
She said it was "absolutely magical".
"Words can't describe the silence up there, the enormity of the view," she said.
"It was dignified and easy for me to get in there as well.
"Usually getting out of your wheelchair, or whatever it is, can come with a lack of dignity ... but this was so dignified and supportive."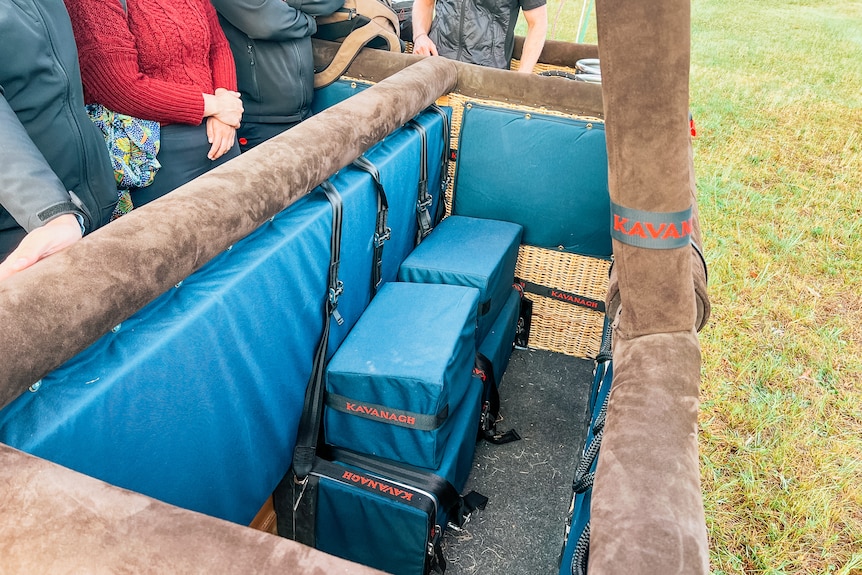 'Dream' achieved
Cessnock Mayor Jay Suvaal joined the flight with Mr Le Brocque and Ms Tesch.
It also happened to be his first time in a balloon over the region.
"It was important for [council] to make sure we have one of these accessible balloons in our region," he said.
"We have this amazing, beautiful region that lots of people come here to see and we want to make sure everyone gets the same opportunity."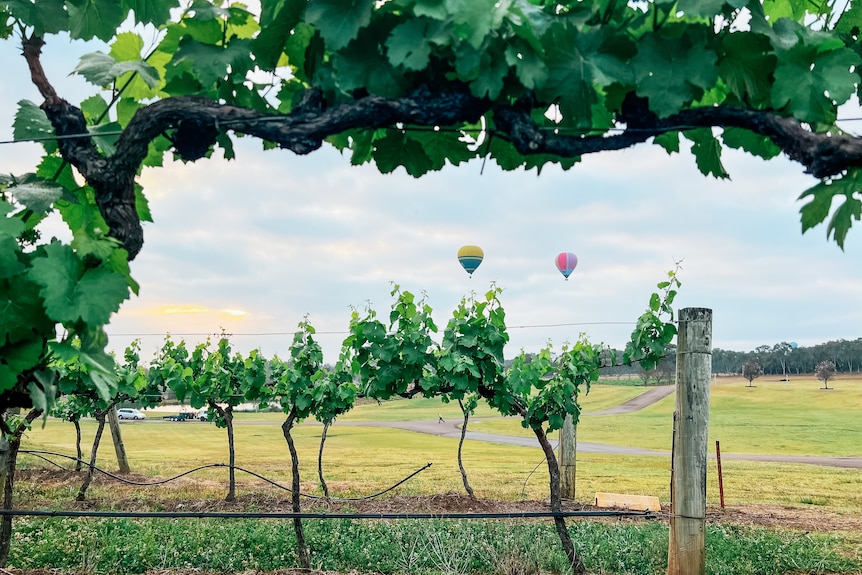 Pilot Matt Scaife is the director of Balloon Aloft, the tourism group that runs the flights.
He said the idea of an accessible balloon had been a goal for the company for around 15 years.
"We needed funding, really, to be able to do it. It's an expensive project for a small business to be able to take on," he said.
"With [the funding help] we've been able to live out that dream."
He said he would never tire of seeing the reactions of first-time flyers.
"It's sort of like a magic carpet ride, flying along in the balloon, watching the kangaroos jumping, the mountains, the clouds," he said.
Ms Tesch said she hoped it would inspire other tourism operators to make accessibility front of mind.
"Our choice is to participate equally in communities, so let's get going and make sure that we do think a little more about inclusion," she said.
"Opening the door for us is opening the door for the whole of society so let's make it inclusive for everybody."