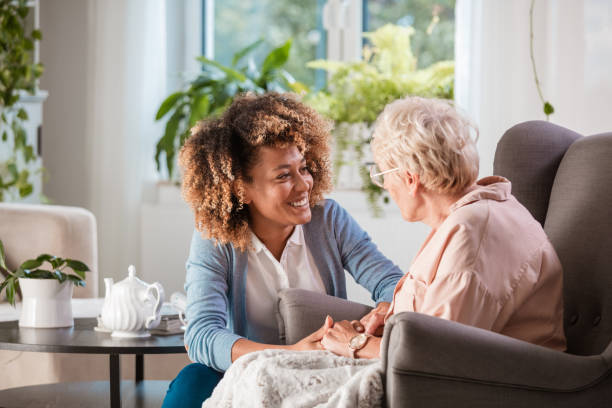 Every day, home care support staff members encounter several health and safety dangers. In order to fulfill their obligation to give care and support, they must manage risks such as everyday dangers (falls and slips), infections, and stress. Employers are responsible for offering home care workers safety support systems.
Making it safer for your home caregivers to deliver care allows you to take proactive measures to address these issues. This ultimately raises the standard of care provided to your clients.
This article will assist you in identifying the hazards that your home caregivers encounter on a daily basis and determining how to ensure their safety the most effectively through practical considerations and lone worker care solutions.
In this article:
Home Care Support Workers' Responsibilities
Understanding the Safety Risks Home Carers Face
Employers' Legal Responsibilities Regarding Home Carer Safety
5 Safety Considerations for Home Carer Safety
Home Care Support Workers' Responsibilities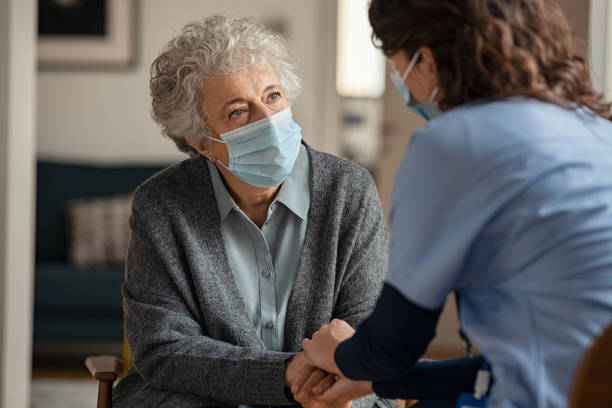 Seniors and adults with disabilities are given care, assistance, and company by home care support staff. They are frequently employed by private homes and aged care facilities. Some work for themselves or volunteer for nonprofits.
As implied by the job description, home carers offer care while visiting their clients in their homes or other private residences. The following are some examples of the care and assistance provided by homecare support staff:
Performing bedside care tasks include bathing, dressing, and personal hygiene
Assisting with feeding, meal planning, and preparation
Assisting with medication administration and clothing changes for patients
A friend or conversation partner when at home
Understanding the Safety Risks Home Carers Face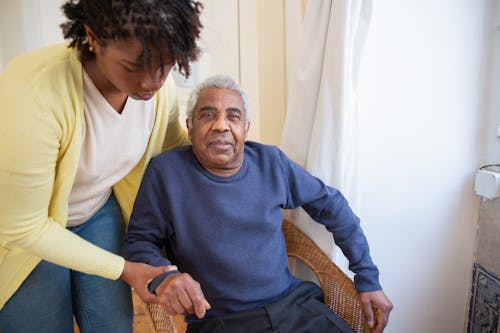 Despite the benefits that many home care support workers offer their clients, they are not immune from workplace health and safety risks. Numerous of them may suffer the following hazards as they carry out their duties:
Hazardz like slips and falls when giving general care
Cuts and burns sustained while preparing food
Physical strain brought on by lifting and transporting big objects
Illess or illness brought on by providing medical assistance
Exhaustion and mental stress brought on by working long hours or under emotionally or physically trying conditions
Abuse and violence in the workplace (in extreme instances)
Employers' Legal Responsibilities Regarding Home Carer Safety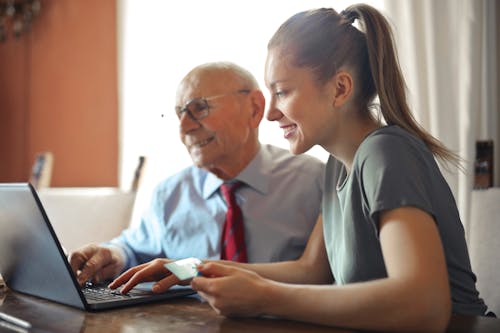 As the employer, you are obligated to provide a safe work environment for the home caregivers on your payroll. Make it a point to remind your personnel to follow the safety laws and regulations set forth by the firm.
The most effective way to do this is to offer routine training sessions that instill a culture of health and safety among your staff. House carers are accountable for their own health and safety while they are in the client's home, just as you are obligated to provide a safe working environment for them.
5 Safety Considerations for Home Carer Safety
To prevent home care support workers from suffering an injury during the course of the day, keep in mind the following safety precautions:
1.EVALUATE THE COMMUNITY AHEAD OF TIME
The safety of a home care support worker is influenced by the neighborhood where your client resides. Every day, the first responsibility for a home care provider is to travel to the client's house. You should assist your employee in finding transportation if there are no commute routes that make the house reachable.
If you're placing a home care provider for the first time in a new neighborhood, make sure you first investigate the area. Knowing the ins and outs of the neighborhood will help you to direct your staff to the grocery store, hospital, or senior center.
2.VERIFY ANY HOUSEHOLD HAZARDS
After investigating your client's neighborhood, it's time to visit your client's home. No matter how properly maintained, a client's house may nevertheless have some dangers. Your employees and customers are put in danger by loose carpets and exposed cables.
It's crucial to discuss these dangers with your client as soon as possible. By doing this, you can be confident that your employee is concentrating on what matters—taking care of the client.
3.TAKE ENOUGH REST
Employees are more likely to be physically and mentally ready to care for clients if they arrive for work after a restful night's sleep. Encourage your in-home caregivers to relax well before reporting for duty.
4.STAY PROTECTED
Personal safety is extremely important, even when at the client's house. Remind your home care providers of these fundamental safety precautions:
Prior to dispatching a home caregiver, confirm the appointment with the client.

If the client has an infectious condition, use face masks and gloves.

Plan regular check-ins with you during the day (by SMS or a brief phone call).

Always have a personal safety kit with you when you see a client.

Keep a speed dial handy for emergency calls
5. KNOW BASIC FIRST AID FOR EMERGENCIES
First aid is the term for providing assistance to someone as soon as possible following an accident or injury. Accidents can occur whenever they choose. Your home caregivers can assist patients in recovering after accidents if you teach them the fundamentals of first aid.
Need help understanding what lone worker safety solutions best suit your home carers? Contact us at Ausnew Home Care Services today. We're ready to support your lone worker's safety with you.
Click the Button Below to Learn More