Going to cheer on your favourite sports team should be fun and easy to do, but when you have a disability it's rarely that simple.
At a recent sports event I attended my friend and I had our 'accessible' seats given away before we arrived.
The couple sitting in them had mobility issues and had struggled to access their own seats, which were down several stairs.
The usher's solution was to grab two portable chairs and squish my friend and I next to the pair who had our ticketed seats.
Less space between seating made it challenging for us to leave our seats and access basic amenities like toilets and food vendors.
Issues with accessibility are not strictly a sports problem either. 
Earlier this year actor Chloe Hayden, who is autistic and has ADHD, accused staff at a Harry Styles concert of "ableism and discrimination", after they made her feel "unwelcome" when she tried to enter a sensory room.
The FIFA Women's World Cup is currently being played in Australia and New Zealand, and having attended a game at the Sydney Football Stadium I had a much more positive experience than at previous sporting events. 
So I wanted to share what FIFA has done to make the tournament accessible. 
Disabled fans seated away from companions in lead-up to tournament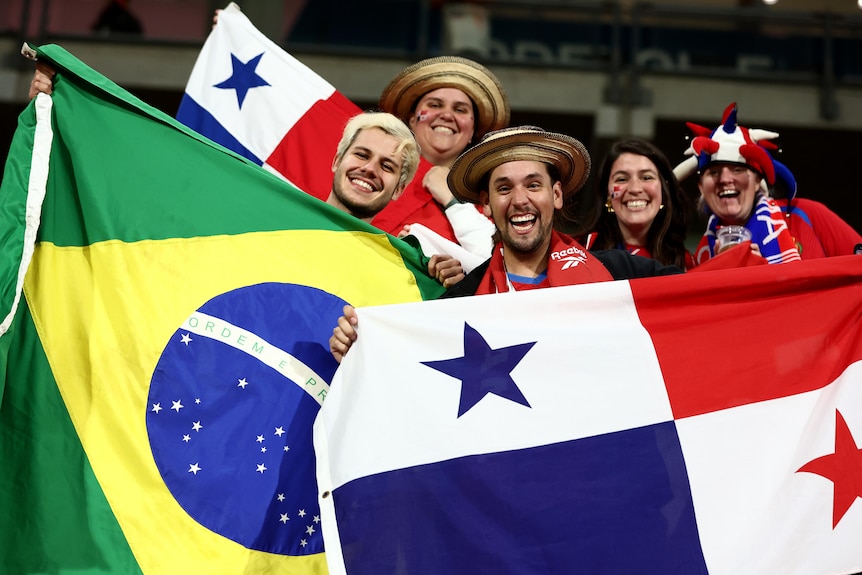 In the lead-up to the tournament, FIFA faced criticism for their accessible ticketing system, with some disabled fans being allocated seats away from their companions.
FIFA told ABC Sport they have addressed these issues.
Ayden Shaw, who is the general manager of Disability Sports Australia, says one of the most difficult things about major events is that there aren't "standard guidelines to dictate what an event has or doesn't have to do".
"You can't always have everything right to start with, but you need to have the intention," Shaw says.
FIFA says they have also committed to several accessibility initiatives for disabled fans. These initiatives fall broadly under several categories.
Accessing appropriate seating 'a huge frustration'
AFL fan Darren Cunningham is no stranger to the struggles faced by disabled people purchasing accessible tickets.
Cunningham is a wheelchair user, and in March this year he found a camera crew in the accessible seating area when he went to watch Carlton play at the Melbourne Cricket Ground (MCG).
He says accessing appropriate seating at sporting events is a huge frustration.
"You have no choice in seats," Cunningham says.
"You have to fill out a form to apply for tickets and it can take ages to hear back from event organisers to confirm them."
He believes organisations and venues need to do better.
Three types of accessible tickets are available at the World Cup, including wheelchair user tickets for spectators like Cunningham.
There are also two types of 'easy access' tickets.
One is for people who need extra space for walking aids or assistance dogs.
The second is for people like me with limited mobility, who need seats with minimal step access, which are close to amenities.
Each option includes one free ticket for a companion or carer.
At the game I attended these easy access tickets made the world of difference to my experience, making it a lot easier for me to get food and go to the bathroom. 
Volunteers were also extremely helpful in directing us to lifts and step-free access and ensuring that we could get a taxi at the end of the evening. 
Initially having some issues with booking easy access seating, Rebecca Turner, who is an ambulant wheelchair user, attended the Australia and Nigeria game in Brisbane. 
Volunteers helped Ms Turner and her family to their seats and when a wheelchair space became available, she was offered the space, which gave her a better view of the pitch. 
"I had an overall positive experience at the game, and I hope for a repeat of it when I attend the 3rd v 4th place game later this month," she said. 
Audio-Descriptive Commentary provided for the first time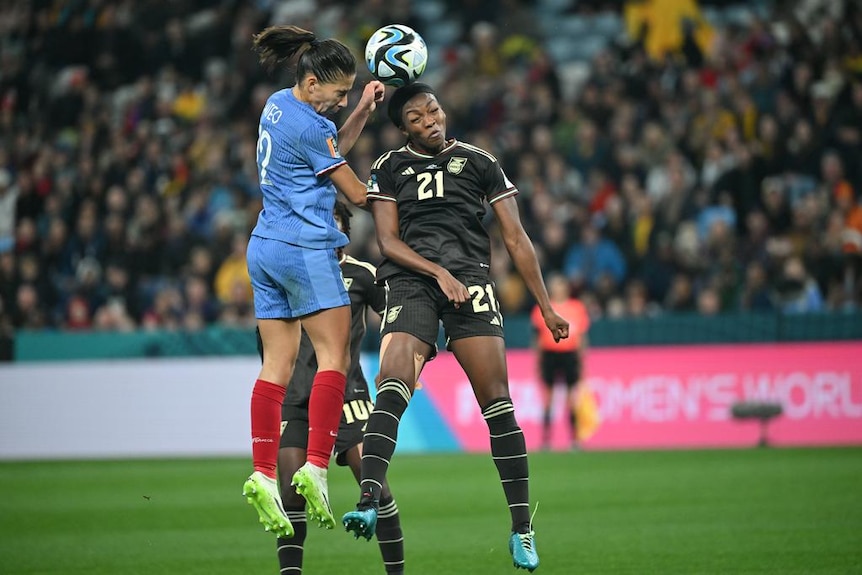 Andy Hampson is an avid football fan who barracks for Sydney FC and the Matildas.
She lives with retinitis pigmentosa, which means she is legally blind.
Sometimes, Ms Hampson doesn't go to big sporting events because it is too hard to keep up with the action.
"I get really tired of saying to my husband, or friends and family who are with me, 'so what's happening?'," she says.
This Women's World Cup, an Audio-Descriptive Commentary (ADC) service is being offered to blind and partially-sighted fans like Hampson, to help them follow live matches alongside fellow supporters.
Specially trained commentators provide narration, describing all significant visual information from the live match, including body language and facial expressions, as well as action, scenery and anything else that conveys atmosphere.
This is the first time ADC has been provided at football matches in Australia and New Zealand, which Hampson describes as groundbreaking.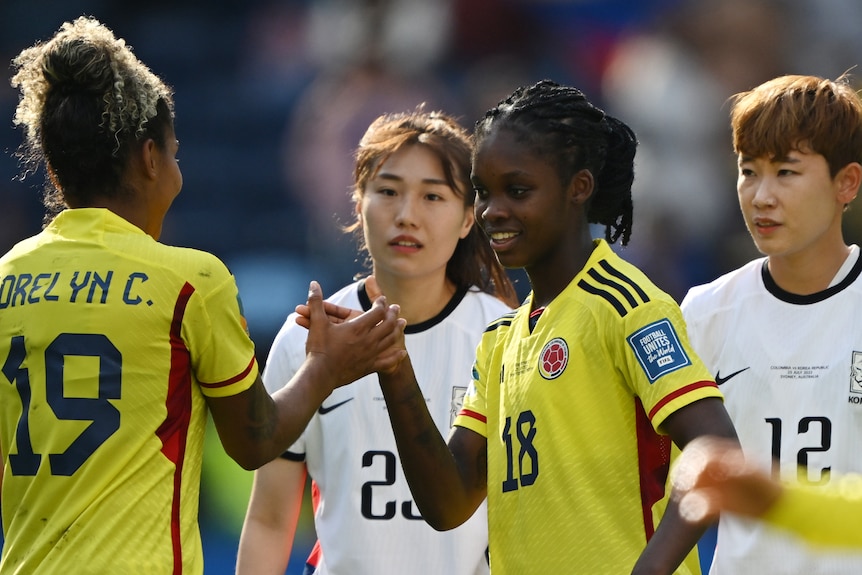 "Doing things like this means that people with disabilities can attend events like everybody else and just be part of the crowd and feel that they belong," she says.
Fans are able to tune into the live ADC via the FIFA Interpreting app.
Highlights available with captions and International Sign Language
For Deaf or hard of hearing fans, highlight videos of all matches with captions and International Sign Language are available on the FIFA website.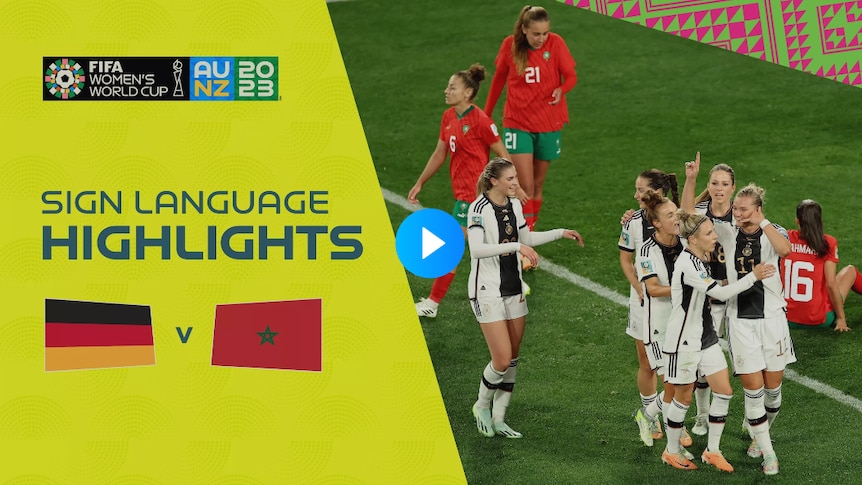 Deaf and hard of hearing people who use New Zealand Sign Language (NZSL) or Auslan may also be able to access interpreter support the day they are attending.
FIFA encourages Deaf spectators to reach out to them if an interpreter is required on match day, and if an interpreter is not available, volunteers have been trained to use text-to-speech technology.
Induction loops will also be available at Brisbane Stadium, Stadium Australia and Sydney Football Stadium, enabling people with certain hearing aids, cochlear implants and hand-held hearing loop receivers to hear the action.
Chris Golding from Deaf Football Australia welcomes FIFA's commitment to accessibility for disabled people and the legacy it could provide.
"Hosting the World Cup should drive greater community engagement and support," he says.
Mr Golding has attended all the Matildas' games, and he says the stadiums were not obviously catering to Deaf and hard of hearing people. 
He says it was difficult to follow video assistant referee (VAR) reviews, because there was not enough information provided on the big screens, and no replays were shown.  
Ayden Shaw from Disability Sports Australia says accessibility initiatives like these should be commonplace at a major event like the Women's World Cup.
Event organisers need to have more than just the intention to do the bare minimum, he says, like providing accessible seating.
"Ideally these big events should be going for the maximum.
"Looking at what FIFA are doing, it is a very well-rounded accessibility approach … engaging disabled people in meaningful ways."
Source: ABC