Anthony's role at Treasure Boxes's warehouse is to restore donated car seats for babies and children.
Key points:
Treasure Boxes is a charity that provides basic essentials to vulnerable children around SA
About 10 per cent of the charity's volunteers are people living with a disability or who are neurodiverse
 Volunteerability is an initiative that helps people with disabilities become volunteers at charities
With the assistance of a helper, he re-fits the fabric and harnesses and then checks the chairs against a list of safety requirements before they go to families in need.
Treasure Boxes is a charity that provides basic essentials to vulnerable children around South Australia.
"It's getting me out … from where I live to what I call normal employment for someone semi-retired," Anthony said.
Anthony, who lives with a disability, said he has gained so much as a volunteer over the past year.
"It will show other disabled people that they could fit into the community, other than doing what they are doing in their working environment," he said. 
"Getting them out from where they are, [where] they know everybody, to another environment.
"They may be saying 'I need a change, I'll try this instead'."
Around 10 per cent of the volunteers at Treasure Boxes identify as living with a disability or as being neurodiverse.
Volunteer manager Elisa Curtis said more charities should bring on volunteers with disabilities, and let them guide the charity on how they can help.
"If I can see on an application that somebody is living with a disability or are neurodiverse, I will call those people and … see what it is they would like to contribute," she said. 
"I usually invite those people in for interviews, sit down with them and their support workers, and work out what it is that they would like to do here.
"I ask them what they can do, and let them tell me."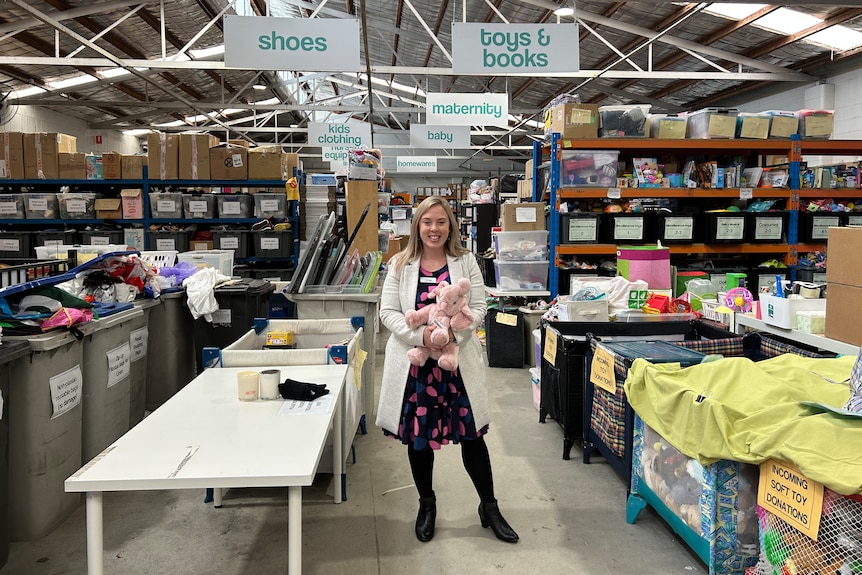 The opportunity came about when Volunteerability, an initiative funded by the federal government, reached out to work with Treasure Boxes. 
Volunteerability engagement officer Adam Lopez said the initiative aimed to connect people living with disabilities to volunteering organisations, and their online toolkit helped turn these goals into reality.
"A lot of the younger people I've engaged [with] have a bit of a misunderstanding about what it really is," he said.
"They see it as working for free … rather than realising that this is all about charity work, it's all about improving the communities that we live in.
"We have inclusive videos that step-by-step explain what volunteering is and explain what the experience might be like.
"[The toolkit] is also for volunteer organisations who might have more questions about how they can engage people with a disability and be more open and accepting."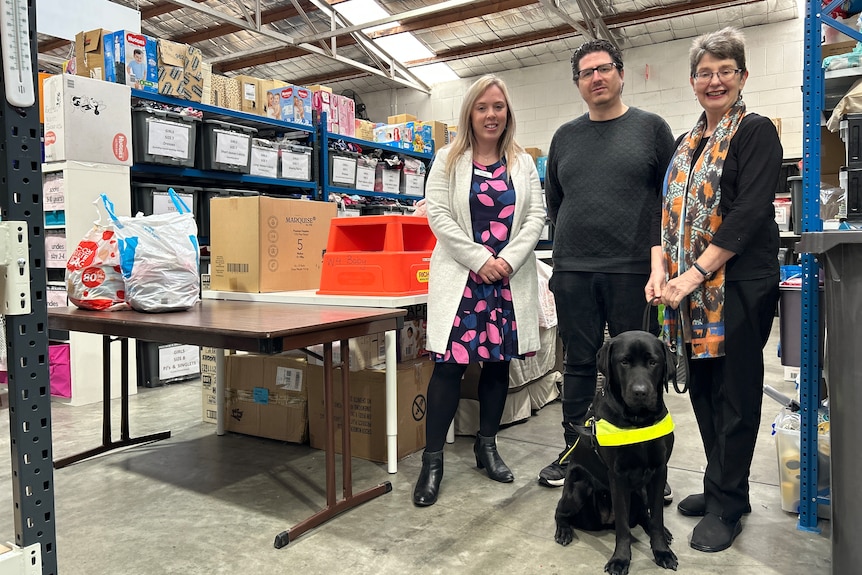 Volunteerability disability inclusion facilitator, Annette Holden, said the community was filled with untapped potential for charities.
"With one in five people in South Australia living with a disclosed disability, there's a huge workforce out there looking to be involved in the community, looking to be empowered and make a difference," she said.
Ms Holden, who is blind, said volunteering has had a positive impact on her life. 
"I've volunteered all my life, but most particularly since I lost my sight," she said.
"[I] was at a loose end, I was grieving and felt that I didn't belong in the community and was isolated.
"Volunteering has literally given me my life back, a really wonderful, interesting life that I never imagined."
Mr Lopez, who is autistic, said he went from volunteering with the Salvation Army to working at a national park to eventually becoming a Scout leader.
"All of that built my confidence step-by-step until I was ready to enter the workforce," he said. 
"There's nothing like giving to someone else, and seeing someone else happy because of something you've done to improve your outlook on the world and on yourself."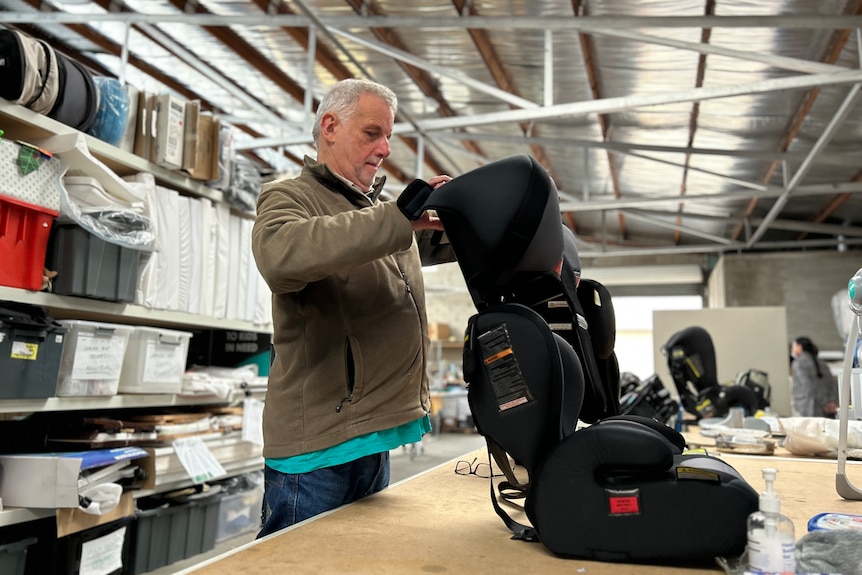 For charities looking to include more volunteers living with disabilities, Ms Curtis said success "starts from the top". 
"If you have really strong, inclusive leadership, then it filters down through staff and other volunteers," she said.
"When you're receiving an application and you see someone has identified with a disability, you don't just stop there.
"You need to do further investigation and work out what it is they can offer your organisation.
"Have an open heart and an open mind, be kind and patient."
Anthony said people living with disabilities who were apprehensive about volunteering should still "give it a go".
"I was nervous when I first started, and I talked to the staff around me and they got me confident in doing what I did," he said.
Source: ABC