Vanessa Calafiore had never heard the word "disabled" until she started school. Then she discovered it applied to her.
"I didn't really feel different growing up," she told 7.30.
"At the Royal Children's Hospital you see all sorts of different-looking kids, kids with IV drips coming out of them, kids looking like me.
"But at kinder, I was in a room for the first time where I was the only one who was disabled.
"I looked at my mum and I went, 'Wait a second, where are the kids like me?' And my mum got down and said, 'Baby girl, we're maybe born different on the outside, but we're all the same on the inside.'"
Vanessa, 33, was born with congenital limb deficiency, which meant she had no hands or feet.
She has suffered chronic pain from a young age.
"I was quite little when they found out I live with chronic pain," Vanessa said.
"They were fitting prosthetic legs, and they asked, 'Where does it hurt? Is it uncomfortable?' And I went, 'It always hurts.'
"And upon tests, they were like, 'Oh, she's always in chronic pain.'"
But it was that pain that would lead her to a great passion.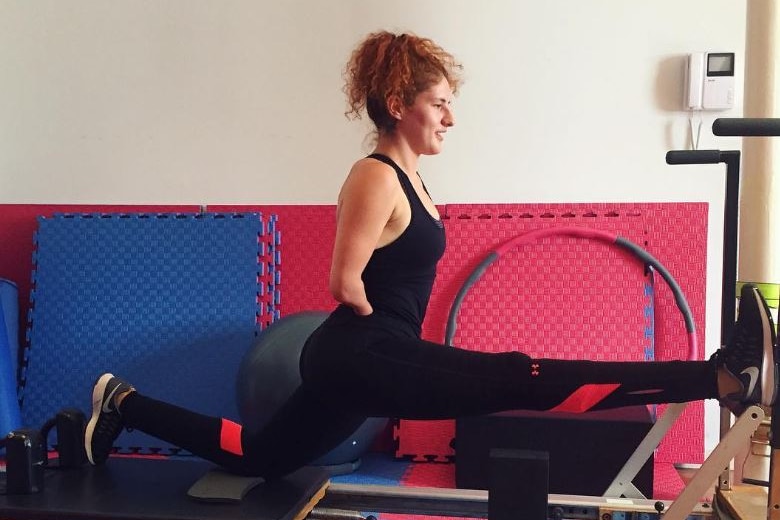 "In my early 20s I found Pilates because I was trying to mitigate some chronic pain. And through that one of the Pilates instructors had encouraged me to maybe try some weights," she said.
"I did like a couple of squats. It was like love at first squat, I'd say."
Lifting weights with no hands or feet required some creative thinking and modifications.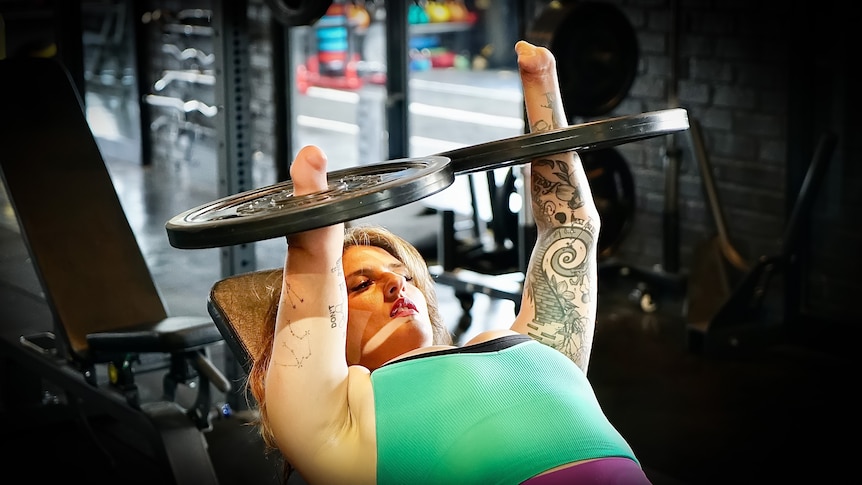 "I discovered using things like straps and the sort of the weights that you would put on a barbell; I became really creative."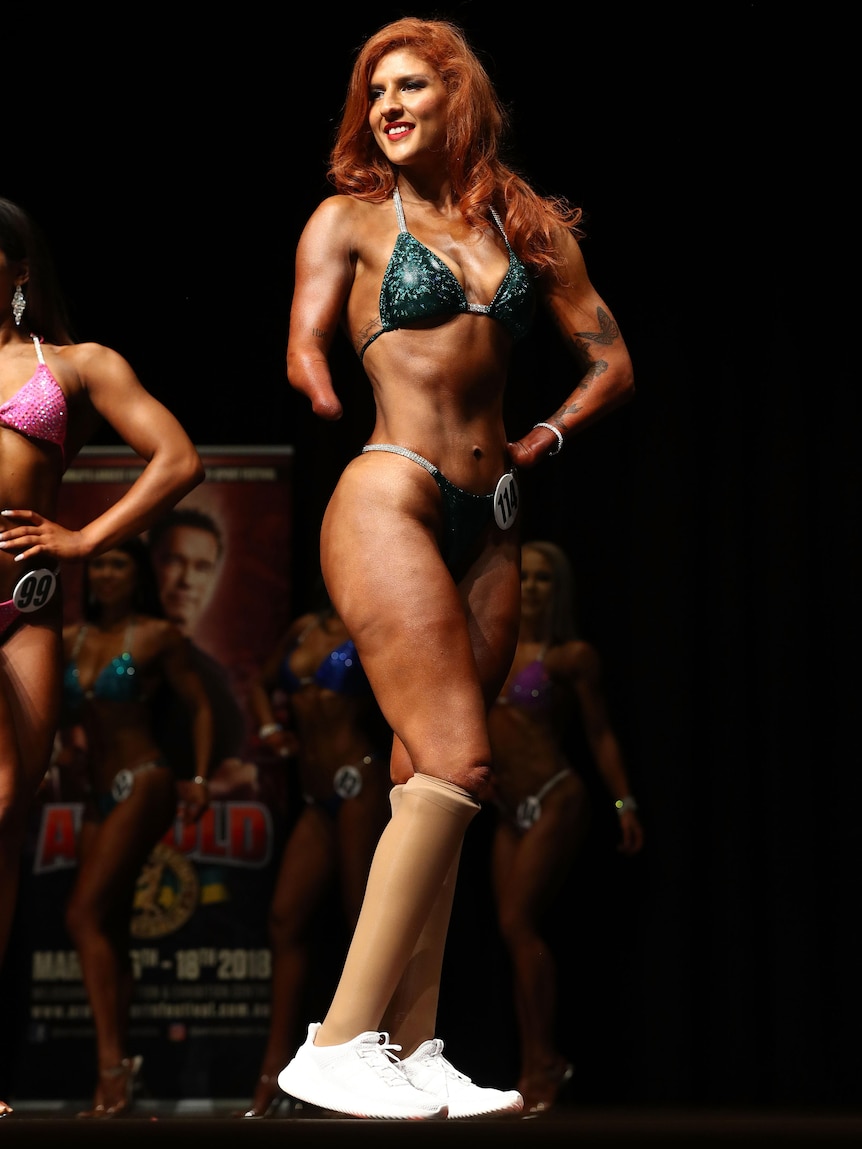 After training for a while, Vanessa decided to put herself through a bodybuilding competition — a gruelling challenge not for the faint-hearted.
"The irony is not lost on me that I don't want to be judged for my body and yet I put myself in a bodybuilding competition," she told 7.30.
But it was a rough ride.
"In my first prep, [my prosthetic] feet kept breaking and all these things kept happening. 
"And then in my second prep, I was in excruciating pain, and I was getting blisters and blood and it was ugly, you know.
"For a normal person to do a prep and then for me to do it, the fact that I even get on stage, like, now I realise how crazy it was and that it was a really big achievement."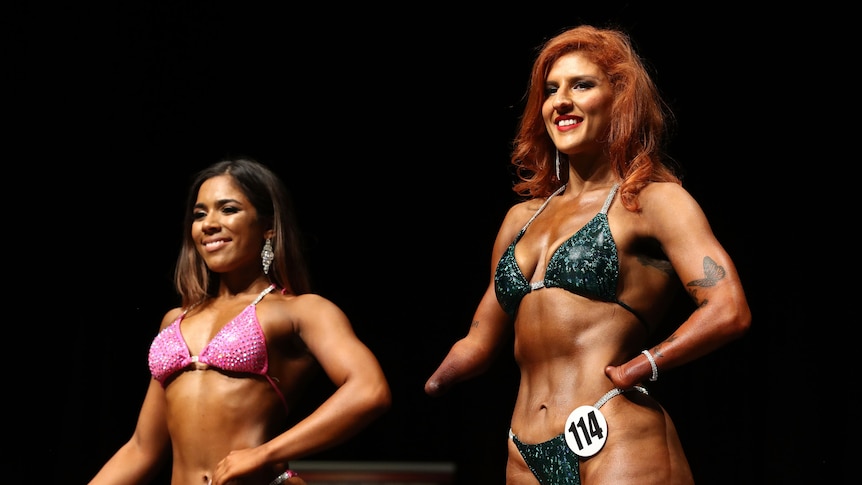 Vanessa's mum, Raff Calafiore, was sceptical at first, but said seeing Vanessa onstage was incredible.
"It was just awe-inspiring for me to watch her go through that," she said.
"It was just amazing to see the strength she had, the ability to get through all of that pain, and still get on the other side and achieve what she wanted to achieve."
But just days after Vanessa stood on stage, Australia locked down due to the COVID-19 pandemic and gyms across the country were closed.
"My body did this interesting thing, which was that I did a lot more falling," Vanessa said.
"And in especially the last 12 months, it's just gotten worse. So it's been less about physique training, and more about trying to figure out, like, what my body needs, what my body is going through."
Vanessa said her fitness went downhill and her pain worsened.
"I have my days where it sucks from the time I wake up and until the time I go to bed, if I can fall asleep," she said.
"And I also wake up not knowing what my body is going to feel like. It has a mind of its own."
"I'm trying to not feel angry at my body because it's not going to leave. The chronic pain, just like my no hands and feet, is here to stay. And so, I'm learning to lean into living with it."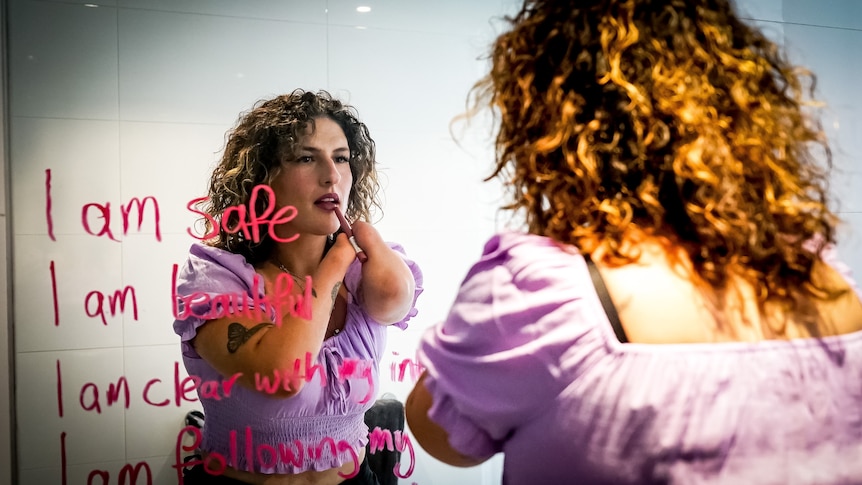 'People will be lucky to know her'
Vanessa has now made the difficult decision to take a step back from bodybuilding due to her ongoing battle with chronic pain.
"There'll always be bodybuilder in me," she said. "And I always like to live in alignment with that lifestyle, that's always going to be part of my life. It's also what helps me stay mobile.
"But in terms of a date of another comp, I really don't know. I like to stay positive about it.
"Next year? No, because I'd have to be in prep now. And I'm not in prep now. But who knows — never say never, right?"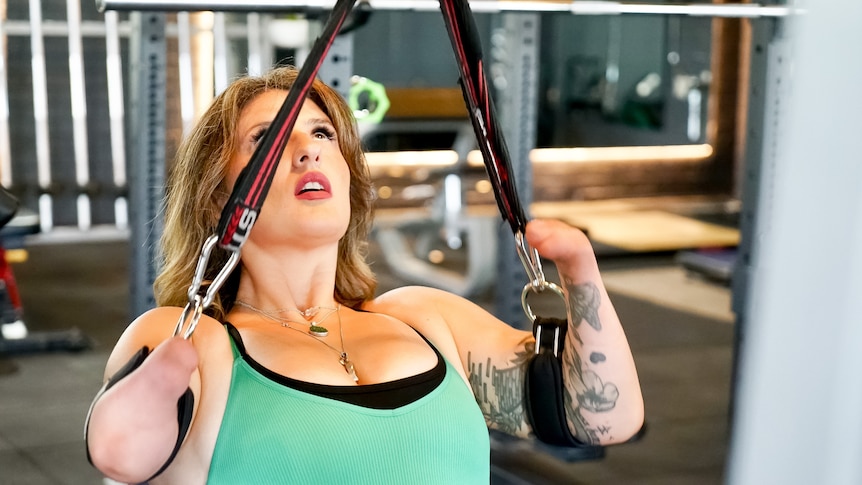 Mum Raff said Vanessa has proven she can do anything if she's determined enough and is looking forward to seeing what she does with that drive and tenacity.
"I am so, so, so happy that I'm going to be there to witness her amazing future," she said.
"I think it's going to be wonderful. I think she's going to impact a lot of people, I truly believe that in my heart. People will be lucky to know her."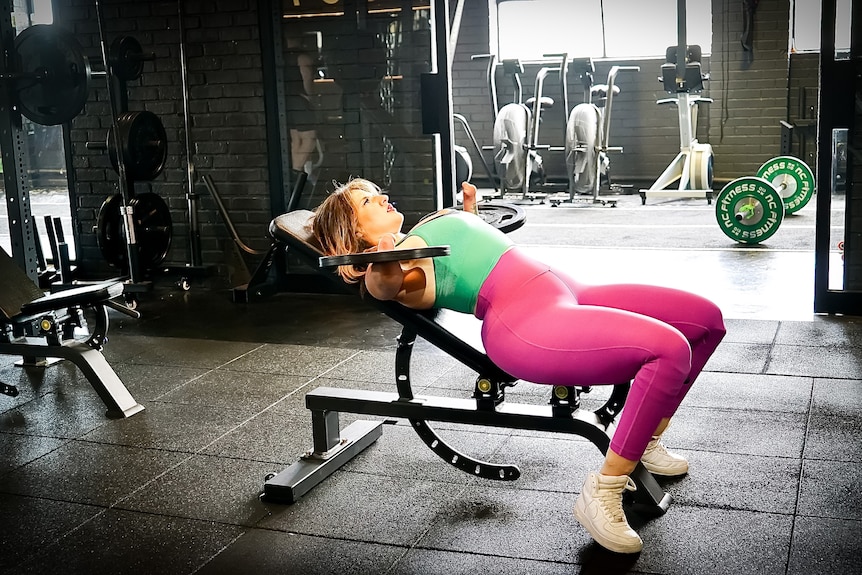 Vanessa said she wants to change people's perception of disability.
"I have no hands and feet, so I am and always will be disabled. And that's not a dirty word. That can be a sexy word, because I consider myself sexy, so why not?" she said.
"So, I'm on a mission to broaden people's definition of disability and to not be limited by something that you might tell yourself you can't."
Source: ABC