Xavier Simm has just completed his first semester of high school that didn't involve detention or suspension.  
The now-16-year-old just finished year 10 but two years ago he was — in his mother's words — "an angry young man".
The northern Victorian teenager was constantly in trouble for fighting, yelling at teachers and smoking.
Xavier said by year 9, he was ready to drop out of school.
"I was getting suspended at least once a fortnight," Xavier said.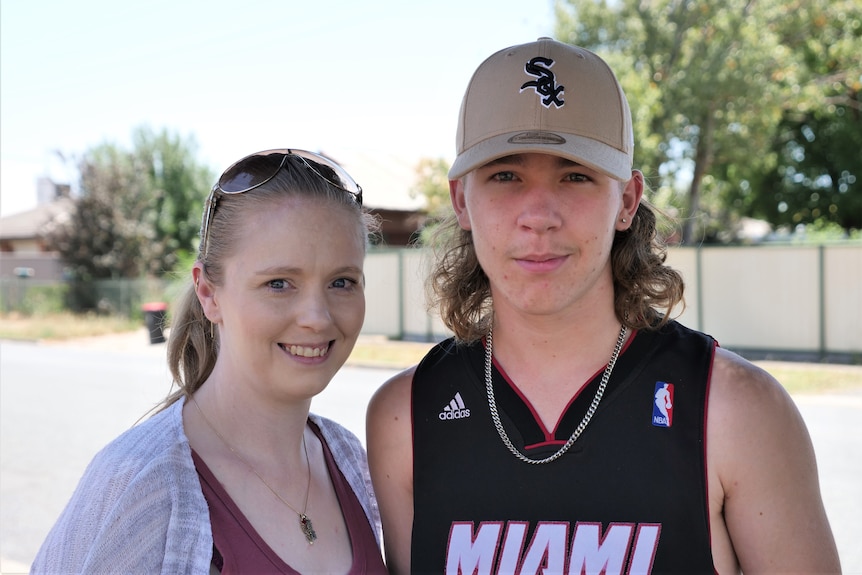 Xavier has ADHD and autism and his mum Melissa Simm said he had struggled to communicate with teachers who did not understand his needs.
In 2020, when Xavier was in year 8, his stepdad Jason, who helped raise him from infancy, died suddenly.
"People deal with grief differently and Xavier was angry," Melissa said.
"I felt like I was forever on the internet searching for assistance."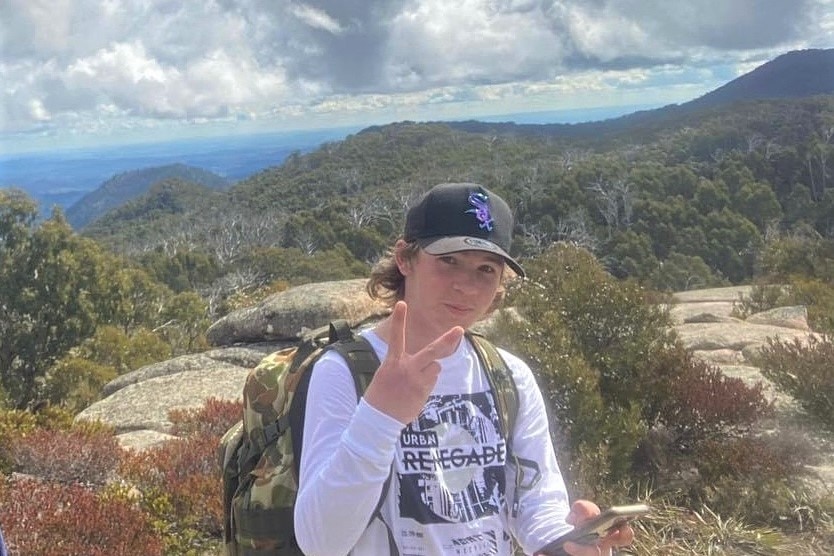 Xavier is active and loves being outdoors, so Melissa started looking for NDIS support services near their home in Shepparton that would allow him to get out in nature. 
In early 2021, she found Giz a Break, a registered charity that runs off-road adventures.
Co-founder Sönke Tremper calls it a "Trojan horse". At its core, it is a wellbeing program. 
The camps and day trips mostly attract boys between 14 and 17.
Many are at risk of dropping out of school, experiencing mental illness or interacting with the justice system.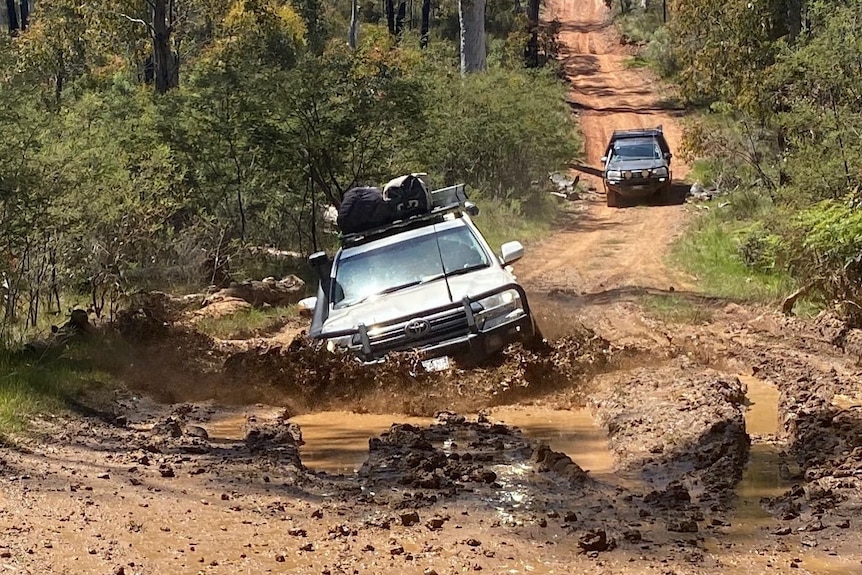 Adventure and early intervention
A few years ago Sönke was restless working as a CEO in the health sector.
He saw a lack of early intervention services for young people, and urgent demand.
He had a four-wheel-drive, heaps of camping gear at his property in Dookie, in the Goulburn Valley, plus the skills and experience to design a behavioural change program.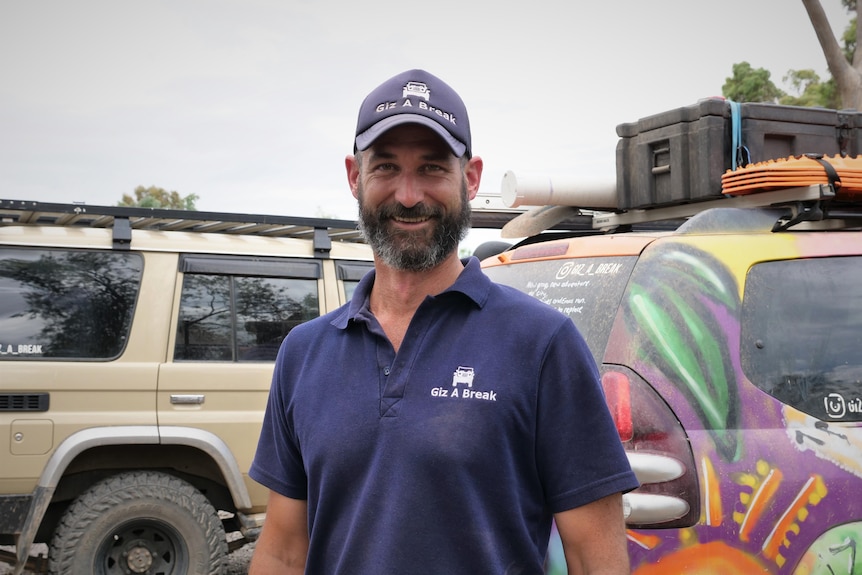 Since Giz a Break launched in 2019 it has helped 350 individuals.
Before they set foot in one of Sönke's 4WDs he has a good sense of their stories.
The intake process involves speaking to participants' teachers, parents or carers, while the teenagers complete a survey and write down their 10 favourite songs.
"That tells us a lot," Sönke said.
Participants that do not send their favourite tunes before the camp are typically "too afraid of being judged" or have "very low executive function".
"Low executive functioning is a hallmark of trauma," Sönke said.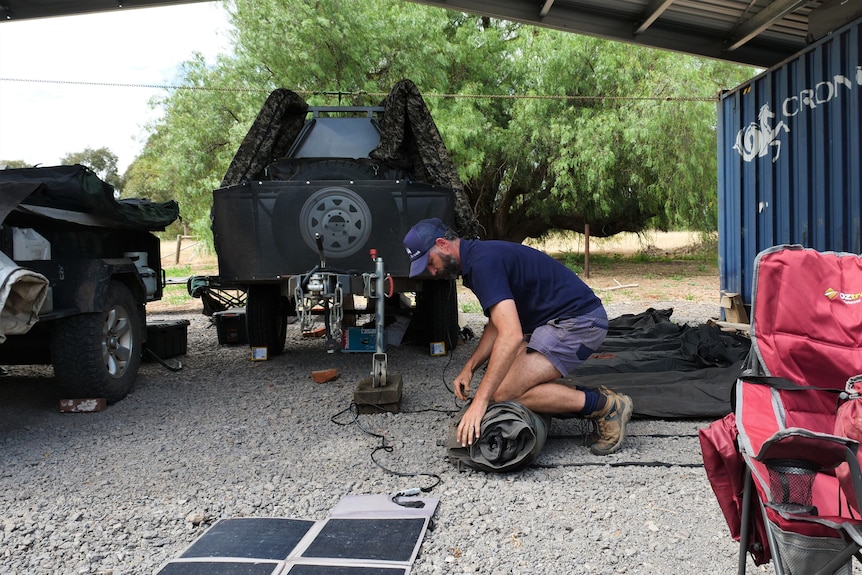 Some only pick contemporary artists — Sönke gives the examples of American rappers Polo G and King Von.
In his experience those teens are "quite peer-influenced", have problems with self-esteem and mental health, and are less likely to have relationships with their parents.
"If they pick a bit of Polo G, a bit of Briggs and a bit of Foo Fighters then we know, OK, there's something from the 90s and 2000s, there is a connection with parents."
Participants who include songs released decades ago usually connect with their grandparents. 
"That is 100 per cent reliable," Sönke said.
"Over the years now we've found that is probably the most reliable tool for assessing where a young person's at."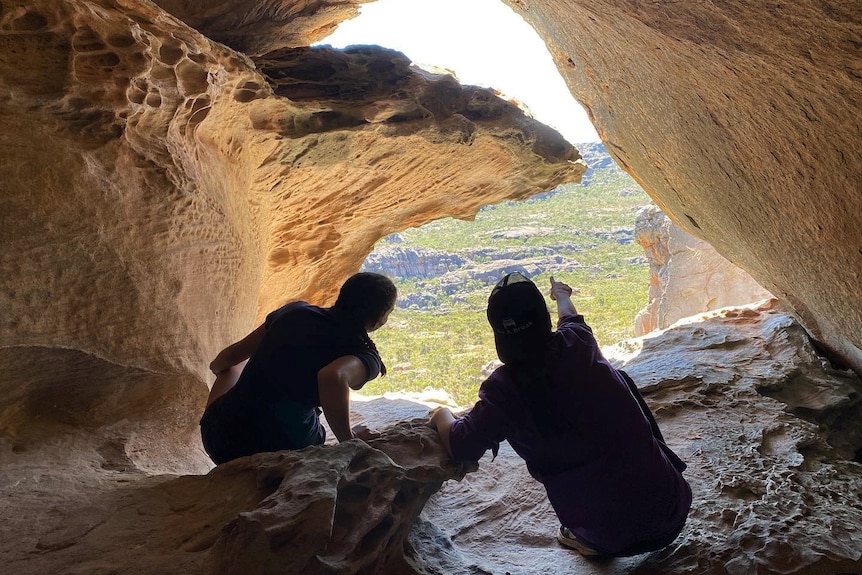 Finding freedom by setting boundaries
Some trips are specifically for young people with autism, others are school or community groups.
Participants may be dealing with overlapping issues such as complex PTSD, suicidal ideation and homelessness.
"Couch surfing is common," Sönke said.
Every detail of the camps is carefully considered, down to which car and seat each child will sit in.
But they're offered freedom they've never experienced once the trip is underway.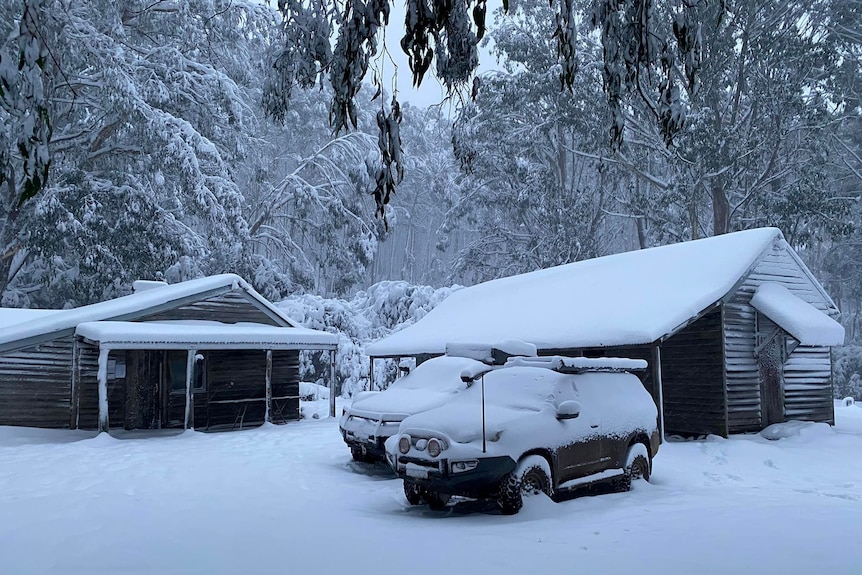 Participants are treated like adults and asked to behave accordingly.
"And they stuff up," Sönke said.
Organisers keep a close watch, and initiate chats about respect and boundaries.
"Some of those kids I don't think have ever had boundaries," Sönke said.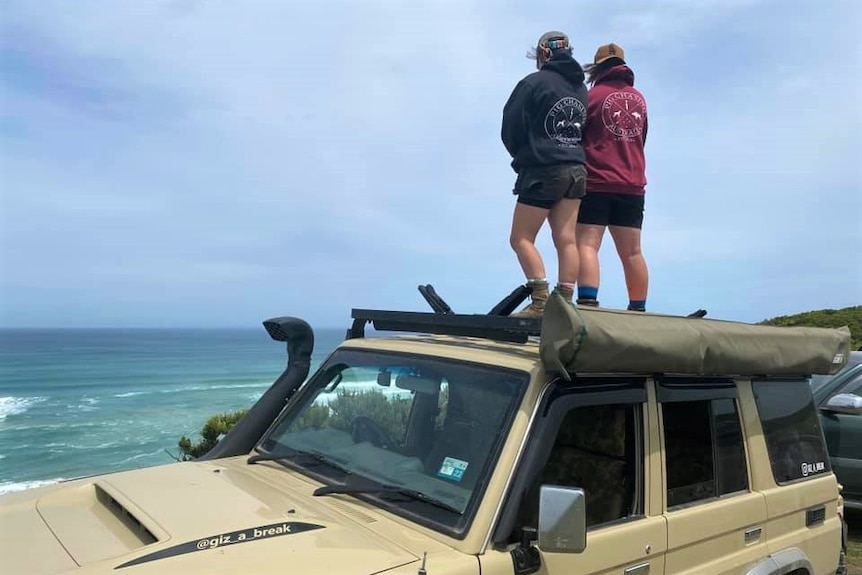 The feedback is resoundingly positive.
Each participant captures a video of their journey to take home with them.
"We get a lot of phone calls from parents who have never seen their boys that way," Sönke said.
"They say it's so rare to find a service that gives them the freedom to express who they are but also moves them forward."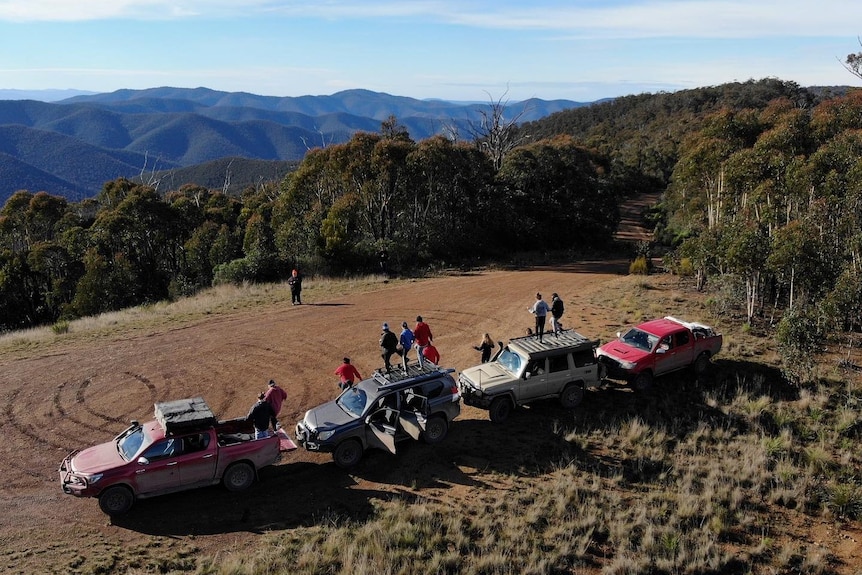 Xavier still goes on Giz a Break adventures regularly.
During disastrous floods in the Shepparton region, he rode his bike to the relief centre daily to volunteer alongside the Giz a Break team. 
He recalls the pride he felt delivering food by 4WD to people trapped in their homes. 
"We didn't get a puddle [on my street] ... why wouldn't I give my time to help those that aren't alright?"
Xavier can see himself finishing year 12 now and he's on the path to becoming a mechanic.
"I just stopped being what people wanted me to be and I became what I wanted to be," he said.
Source: ABC