Wheelchair Rugby player Chris Bond has led teams to victory around the world, but the upcoming Gold Coast National Championships will be a special campaign for the new dad. 
"We've got a one-year-old daughter," he said.
"Victoria's at an age now where she can take a bit more of it in, so she will be there, watching us compete, which will be nice."
The game, formerly known as murderball, attracts large crowds who fill out stadiums to see players collide and chairs flip during contests.
"I'm pretty excited. I'll have to try to remember what it's like to play on court — it's been a long time between drinks for our supporters too," Bond said.
"It's been a while since it was held in Queensland, so we might have a bit of a home ground advantage."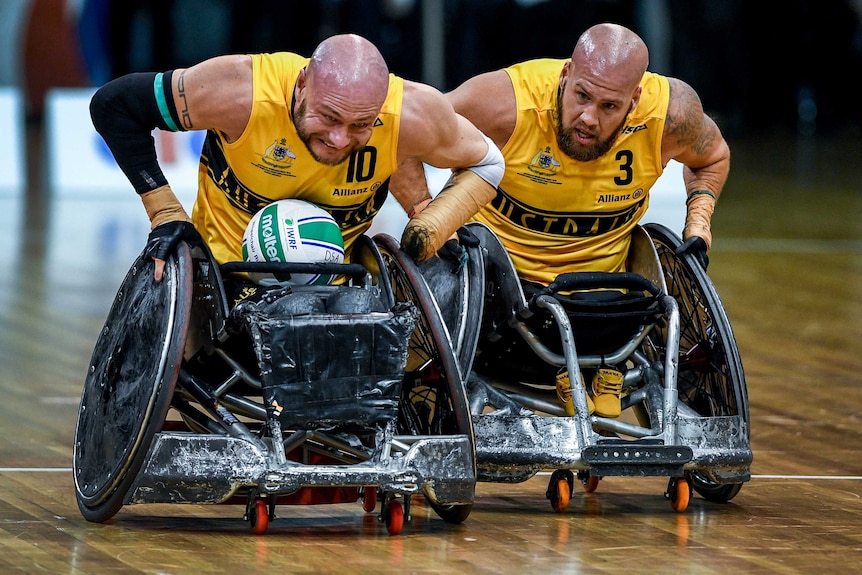 Chris Bond (left) and captain Ryley Batt are the enforcers on the Australian team.(AAP: Brendan Esposito)
State of Origin
With fellow rugby player Riley Batt taking the court for New South Wales, Bond said the Queenslanders had their sights set on beating southern rivals.
"Widely noted as the world's best player is Riley Batt — he's played for NSW, and we are both used to doing it together in the Aussie team, so it's a chance to go head-to-head."
Wheelchair Rugby classifies athletes according to upper body function, from 0.5 to 3.5. A four-person team is allowed 8 points on the court at one time to ensure an even mix of skill and ability.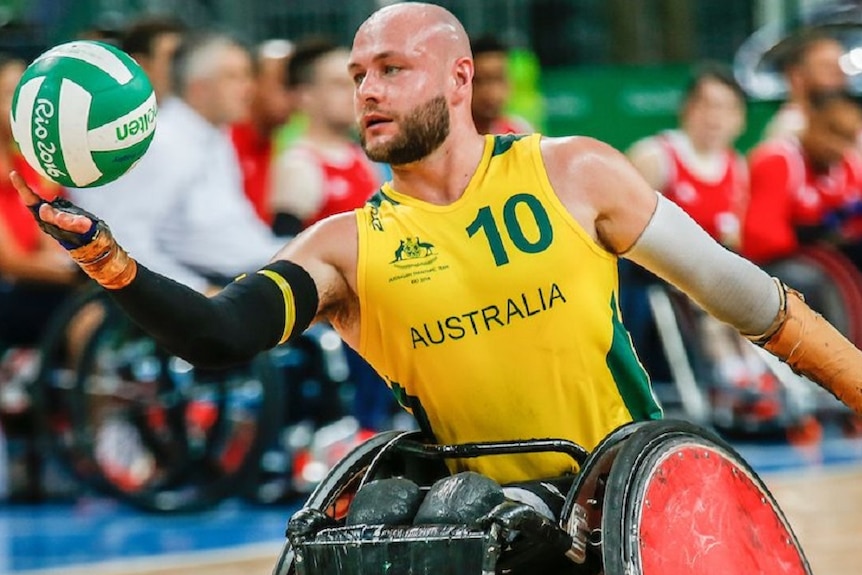 Chris Bond is a 3.5 player, which carries an added level of responsibility as a ball carrier, point scorer and captain.
"Every classification is vital. Mine is a high-functioning player, so I might have two to three defenders on me at all times," Bond said.
Source: ABC