For Gerrard Gosens, taking part in a gruelling ocean marathon swim is more than a physical test of endurance.  
Key points:
Gerrard Gosens is aiming to become the first person to swim completely blind in the 20km swim event Swim Around Keppel in central Queensland
There will also be a disability relay for the first time at the event
Mr Gosens will use the central Queensland swim to train for the English Channel
"Other people can see the buoy … they're aiming for the horizon. [For me] it's much more challenging because mentally you have no idea how far you've actually swum," he said.
The triathlete, who is blind, will participate in a 20-kilometre open water swim around Woppa-Great Keppel Island in central Queensland on Saturday.
If successful, he will be the first totally blind person to do so.
Mr Gosens said to make sure he stayed on track, he would swim with four different guides with a short tether attached to his thigh.
"When I'm here in Brisbane training at the local pool, I just keep my finger ever so slightly against the lane ropes as I go up and down many hundreds of times here at Yeronga," he said.
"But in the open ocean I just have the communication and trust between myself and the swim guide."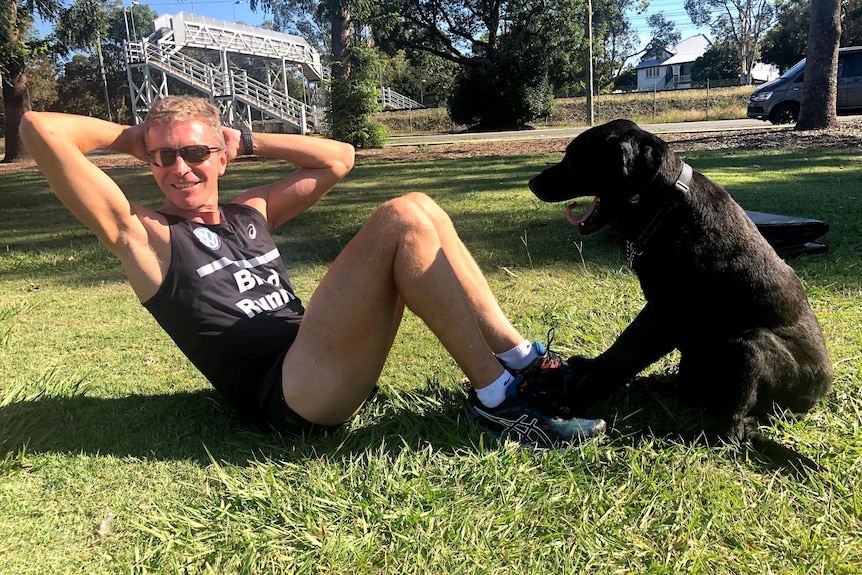 He said it would be the furthest he had ever swum, but he planned to go even further.
He has also started training to swim across the English Channel next year.
The 'Wingless Warrior'
Mr Gosens will be supported by Kerry-Lee and Paul Gockel, who will both swim five kilometres each on the day as part of a relay.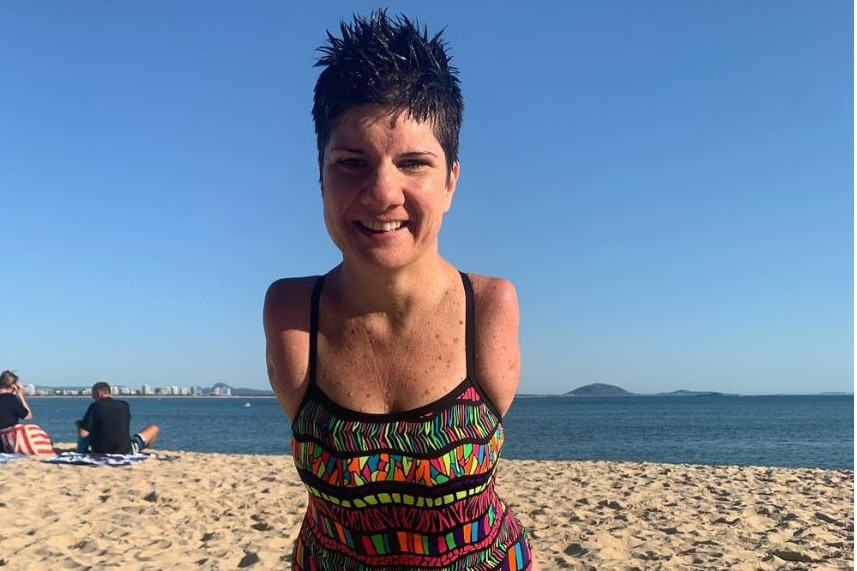 Mr Gockel, also a Paralympian, has spina bifida which is a spinal condition.
Ms Gockel has congenital amelia, meaning she was born without arms.
"I do a freestyle kick, I do use a pair of fins just to give me a little bit of extra propulsion in the water and then I roll from side to side to breathe," Ms Gockel said.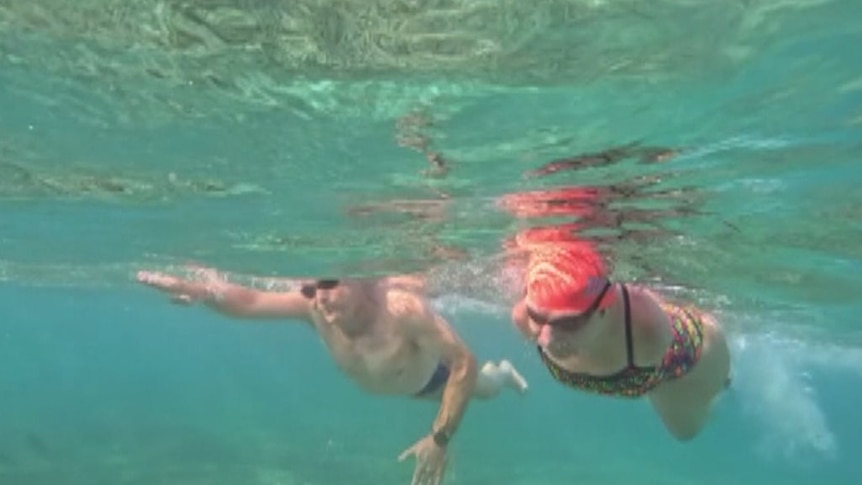 She described learning how to swim in South Africa as a child as a "baptism of fire", as her parents were adamant she would learn the skill to become water-safe.
"I was actually quite scared of the water and my mum had to give me a gentle nudge off the top step for swimming lessons so I would actually get underwater," Ms Gockel said.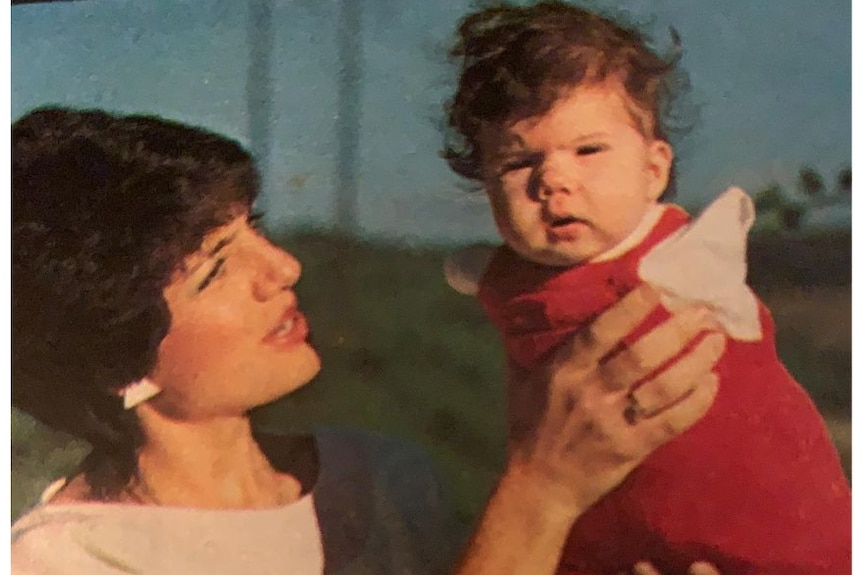 A coach took her on in high school and during university she fell in love with ocean swimming.
"There's no black line to follow," she said.
"There's a beauty in the ocean that you can't experience in the pool.
"Those days when the water's crystal clear and you can see the bottom and you've got the sun on your back — there's very little that compares to that."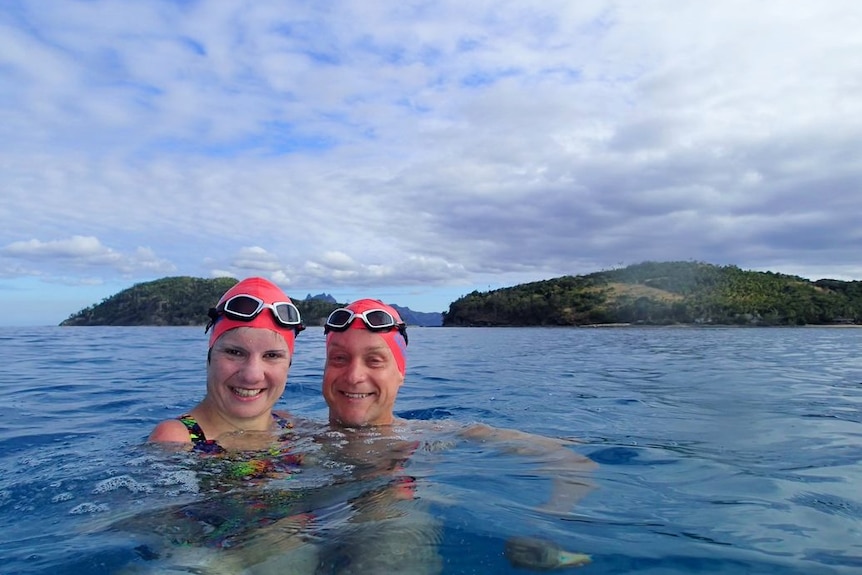 The husband and wife duo plan to join Mr Gosens at the 10-kilometre mark and swim about five kilometres each around Woppa-Great Keppel Island.
Ms Gockel goes by "the Wingless Warrior" on social media, a name that initially began as a nickname during a pizza-eating competition.
"I like the wingless as a descriptor for not having arms," she said.
"I don't like armless, I think it's a bit boring … and I just ran with it, the Wingless Warrior has just stuck ever since."
English Channel challenge
Next year Mr Gosens is planning to become the first totally blind person to swim the English Channel.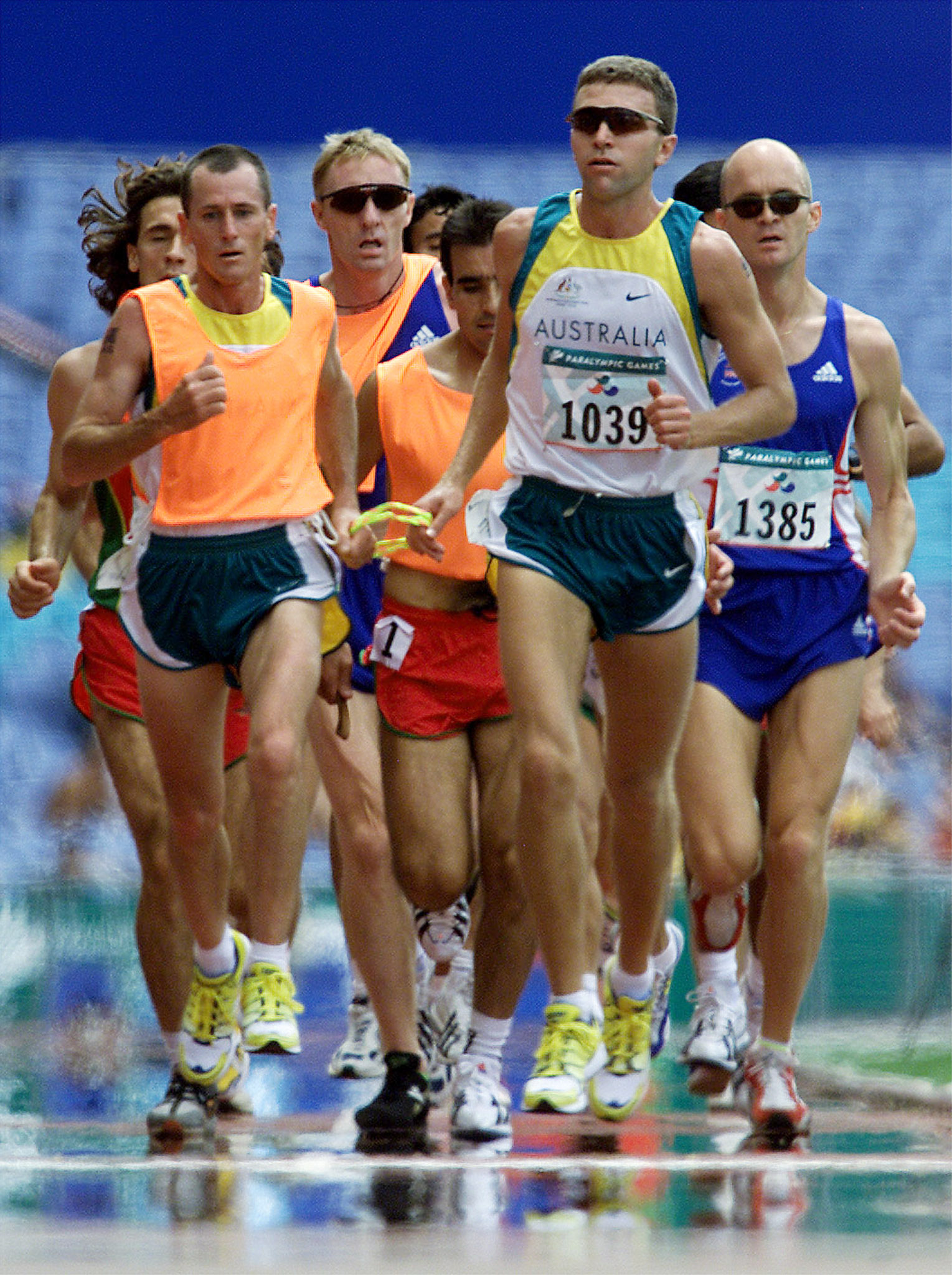 Australian James Pittar was the first blind person to swim the stretch of ocean between England and France in 1998.
As a part of his swim, Mr Gosens has partnered with charity Great Dreams to raise money for scholarships for students in need.
Mr Gosens has competed in three Paralympic Games, two for running and the other as a goalball player, has climbed Mount Everest and appeared on Dancing with the Stars.
The Order of Australia recipient lives in Brisbane but grew up in Yeppoon and said he was looking forward to the Keppel swim, as he loved a challenge.
"I've never seen the Australian flag, I've never seen a green and gold tracksuit," he said.
"I've never seen Great Keppel Island.
It's not about that — it's about a sense of belief."
Source: ABC