When Blake McGuiness booked in to see an optometrist at 19, he had no idea his life was about to change forever.
He'd had blurred vision and headaches, but thought, at worst, he may need glasses.
"The optometrist did the test where you cover one eye to see out of the other eye," Mr McGuiness said.
"I couldn't see out of my right eye."
Mr McGuiness was diagnosed with a rare condition called Leber hereditary optic neuropathy (LHON), which affects the optic nerve and causes vision loss.
In the months following diagnosis, Mr McGuiness's sight deteriorated further.
About 355 Australians live with vision loss because of LHON, and 96 families are known to carry the gene – according to a study published in the American Journal of Human Genetics in 2021.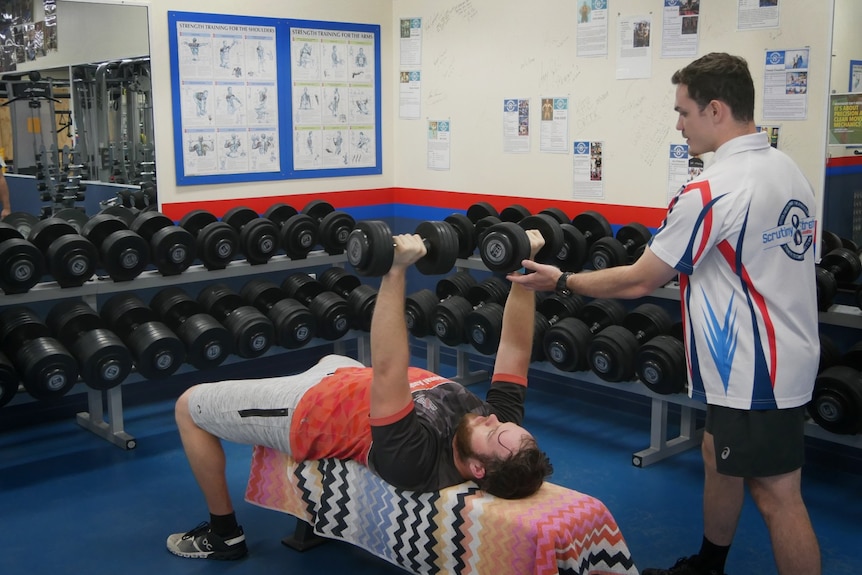 For Mr McGuiness, now 27, finding a new career passion and giving himself a "huge" goal of competing at the Paralympics was key to working through the grief of losing his sight.
Vision Loss Australia said he was not alone in setting a "big audacious goal" as a coping tactic in times of difficult or big changes.
Teenage passion inspires new career
Mr McGuiness had grown up in the small coal mining town of Blackwater, about two hours west of Rockhampton in central Queensland.
He'd always assumed his career would be in the mines and, after school, he started an electrical apprenticeship.
All this came to a halt following his diagnosis and, as his vision deteriorated, Mr McGuiness could no longer read, write or drive.
"It was tough," he said.
"I was very sheltered … I didn't know what I wanted to be, who I wanted to be – what could I even do anymore?"
Trying to figure out a new career path, Mr McGuiness returned to a passion for fitness that had developed during his high school years.
He's now studying medical science in Rockhampton, hoping to become a dietician.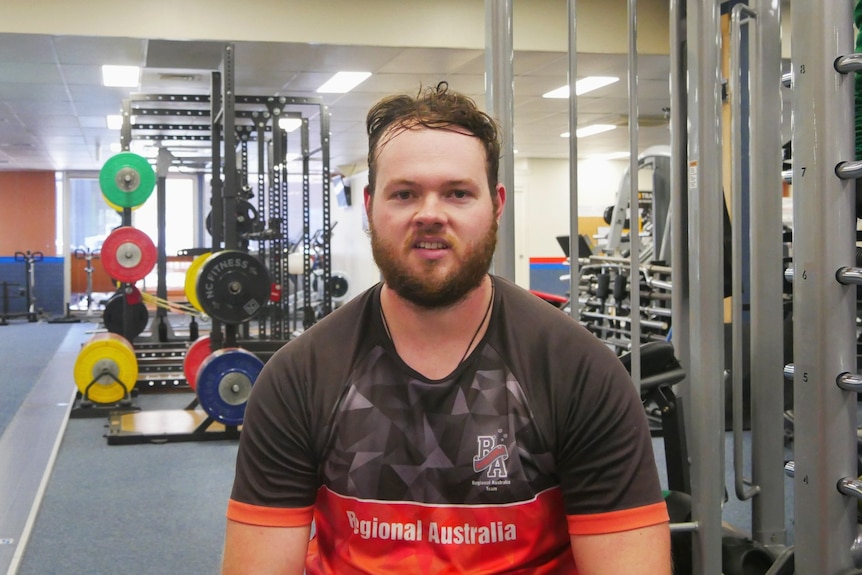 'You don't look blind'
Mr McGuiness said the goal of competing at the Paralympics "seemed out of left field" at first but having something to focus on helped him adjust to living with a vision impairment.
He is training to compete in long jump and the 100-metre sprint and has already competed at state and national titles.
"I was able to almost fight through my grief and fight through the process," he said.
"Things started changing … I started walking around with my cane more."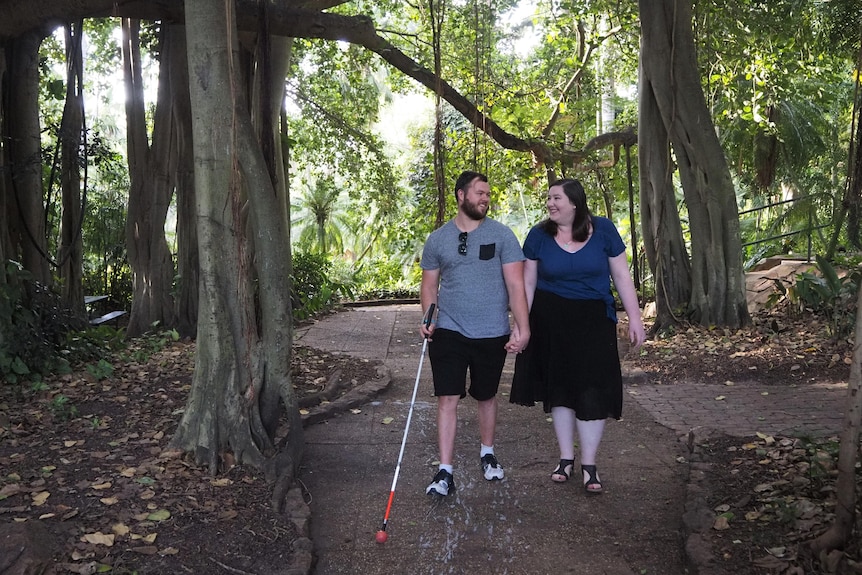 Mr McGuiness's vision is stable now and he has between 5 and 10 per cent vision depending on a range of factors.
"People see me and I'm walking my way around and they say, 'Oh, you don't look blind'.
"I almost didn't care what anyone else thought – because sometimes I have enough vision to see people and they stare.
"That confidence out on the field then carried over to the rest of my life and being able to be a better person … I want to be a leader and show what we can do."
Brains rise to the challenge
Psychologist with Vision Australia Courtney McKee said grief and loss were a natural part of adjusting one's personal identity.
"You need to grieve for the expectations that you had for your future, or the way you were able to do things," she said.
"There's always options to do the things you love, but you might need to start doing them in slightly different ways."
Ms McKee said our brains could rise to the challenge of big goals.
"If you can be inspired by it, if you can continue progressing towards it without losing your motivation along the way, then it shows you that you're capable of addressing all of the other smaller goals and problems in your life as well," she said.
However, she said that even smaller goals could help improve wellbeing for people adapting to life with blindness or vision loss.
For Mr McGuiness, the Paralympics is the end goal, but the journey to achieve it is where he's finding fulfilment.
Knowing he feels the "polar opposite" to that day in the optometrist makes all the work worth it.
"I'm just trying to focus on myself and making that next progression," Mr McGuiness said.
"Every day, I chip away at it and break the beliefs of my old thinking and … finding someone else is in there that I can be."