When Greg Axtens came out as a gay man in 1978, it took his parents another five years to come to terms with his sexuality.
Key points:
Gay people with disabilities say they face "overlapping discrimination"
But the queer community has become more inclusive over the last 20 years
Advocates are working hard to make queer social spaces more accessible
Mr Axtens, who has cerebral palsy, said he hadn't anticipated their reaction.
"It was harder for my parents to accept me being gay than me being disabled," he said.
Despite LGBTIQA+ communities being known for their inclusiveness, people with disabilities have sometimes been overlooked, although Mr Axtens believes that is now changing.
He said he had experienced discrimination both as a gay man and a person in a wheelchair, but he believed LGBTQIA+ culture had become more inclusive of people with disabilities over the last 20 years.
"I think the attitude towards gay and disabled people has changed very dramatically over the years because people that are gay and disabled can come out and are not afraid of getting hurt," he said.
"Before, you had to be very secretive about your sexuality as a disabled member because you could get a lot of retaliation from the public."
Mr Axtens remembers not being able to attend gay pride events in his youth because he could not access them in his wheelchair.
"I was so furious and disappointed to not be allowed access to an event that was held by a community I was so heavily involved with because of my disability," he said.
"But now that wouldn't be acceptable or appropriate ... because of the generation we have now, [who] have pushed so much for change, and wouldn't allow exclusivity just because you're different to others."
Hard to find a partner
However, former Paralympian Jason Diederich said there was still a long way to go, and people like himself who were both gay and disabled faced particular challenges.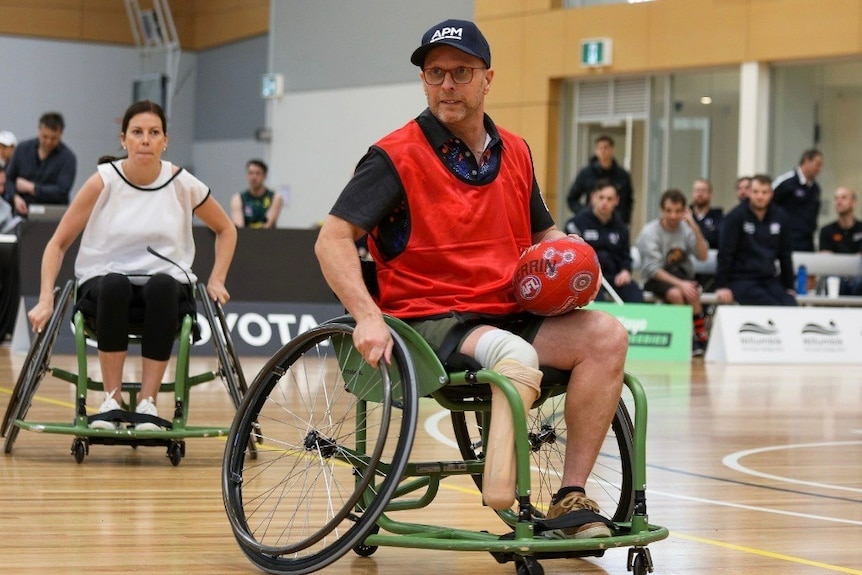 "They're two very different themes but when they overlap, it can be even more complicated," Mr Diederich said.
"I guess it's a barrier to making those connections — some sections of the gay world can be quite superficial at times and all about body image."
Mr Diederich said establishing personal relationships could be difficult because people were not always able to see past his disability, and this problem was amplified by the small size of the LGBTQIA+ community.
"Put simply, the practical reality for people with disability who are dating is that there aren't as many people out there who are ready and able to commit to a relationship with a person with disability," he said.
"Consider someone who is also LGBTIQA+ as well as disabled ... the field narrows even further, and of course that makes prospective partners even harder to find."
Mr Diederich said it sometimes felt like his identity as a disabled man overpowered his identity as gay.
"I think it clouds how people see my sexuality," he said.
Typecasts and expectations 
Barriers to inclusion in LGBTQIA+ culture are not unique to disabled Australians looking for romantic partners.
Kyle Ankney is a Florida-based gay man with cerebral palsy who has noticed a lack of awareness of disabilities in queer culture.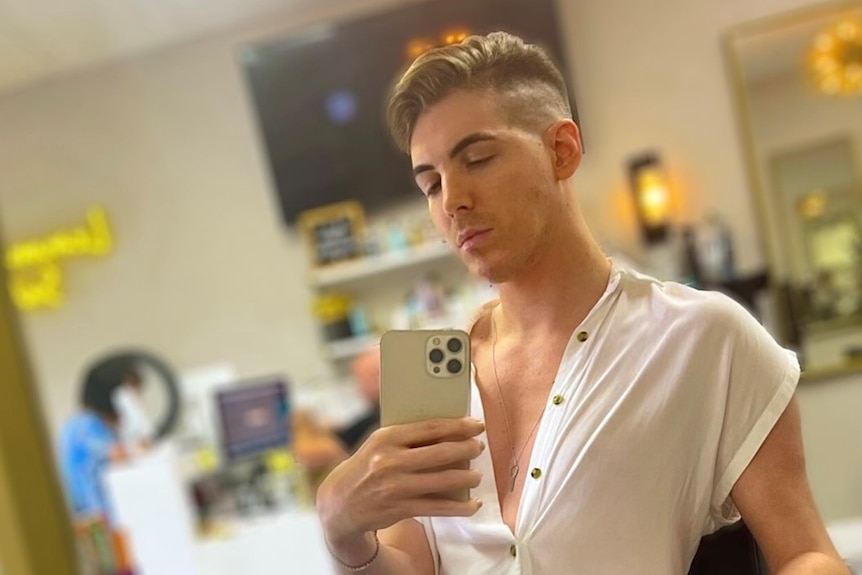 "The community is accepting as a whole," he said.
"But there are obviously experiences where within the community, there are many typecasts ... and there are expectations of physicality ... and there are expectations of appearance." 
Mr Ankney believes the situation is slowly changing as people with disabilities are increasingly included in all areas of life.
"All in all, I would say the community is just as accepting as maybe the population at large," Mr Ankney.
"There's good people, and there's people that get it, then there's people that are just a little bit behind the times."
Neurodiversity in queerness
Perth-based organisation Living Proud is leading the way in the inclusion of people with disabilities in queer communities.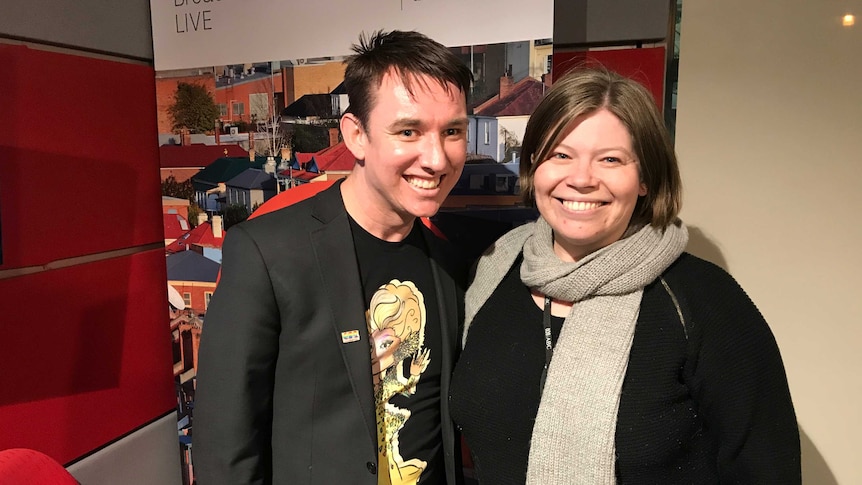 It was one of the first gay rights organisations in WA and has a long history of supporting people with disabilities across different areas, from housing to health.
Living Proud inclusion officer Jack Meakins, who is deaf, said people with disabilities could sometimes be "desexualised" by others.
"Disability has always been part of the [LGBTIQA+] community, but it's been a bit of an understated part sometimes," Mr Meakins said.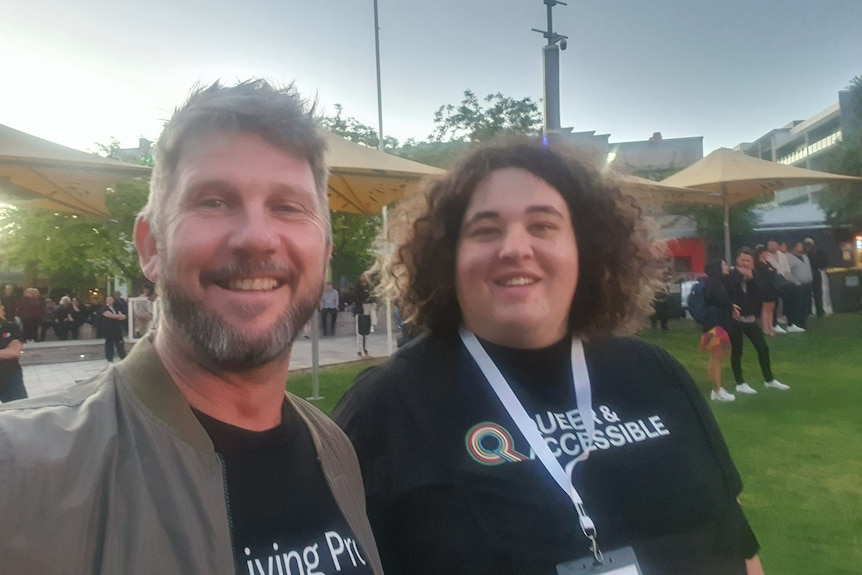 "People with disabilities aren't seen by society as sexual beings.
"Disability isn't often included in sex-ed content and we aren't commonly shown having sex in movies.
"But in reality, there's a lot of disabled people out there, and some of them are queer ... [and] a big one we're seeing now is neurodiversity in queerness," he said.
Mr Meakins said people with disabilities were often left out of queer events, forcing them to advocate for access to services they should have been included in from the beginning.
A safe and inclusive space
Albany Pride started a group two years ago for people who identify as both queer and disabled.
The group provides accessible and inclusive spaces to socialise, while providing mental health support.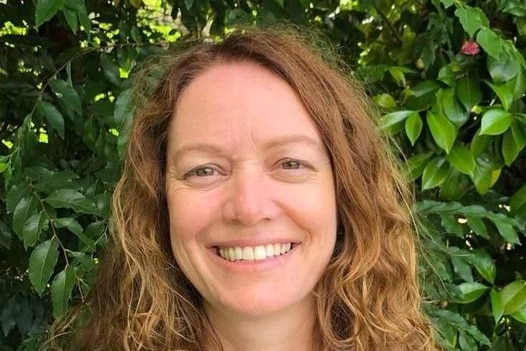 "We started the group because what we were finding is that we were getting a lot of people coming to our social events that actually required kind of a little bit more support," president Annie Arnold said.
Katrina Ellis's autistic son, Luca, who has intermittent muteness, regularly attends Albany Pride events.
Ms Ellis said Luca had never found the right group beforehand, and it had helped him socialise.
"This group has kind of been somewhere where everybody's just included no matter what," she said.
"And they also have allowed time just for people to get to know each other and feel comfortable with each other."
Changing the culture
Albany Pride member Helen Smith said the group had helped her "come out of myself" and connect with people of different orientations within the  LGBTQIA+ community.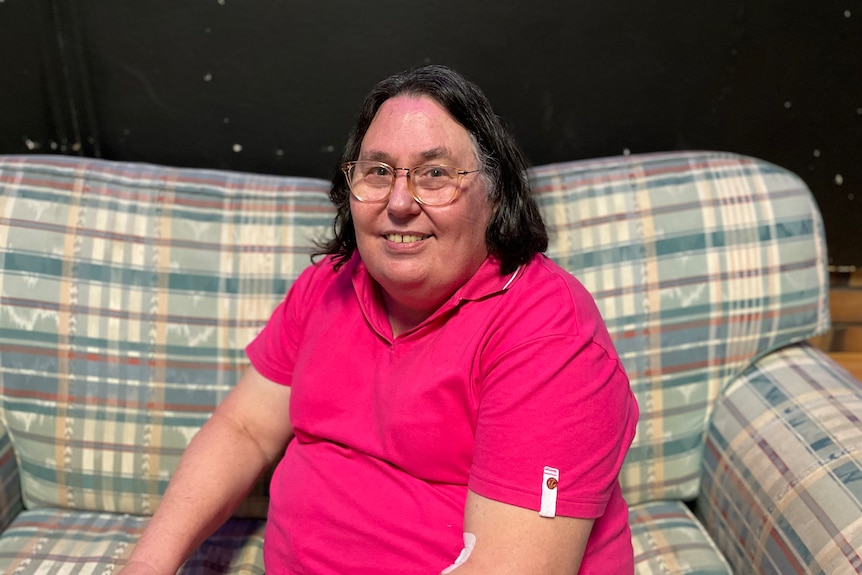 "Because in Melbourne, it was all transgender. Over here, it's the whole lot. And so that was a real eye opener for me," Ms Smith, who is a trans woman with multiple disabilities, said.
Living Proud is seeking funding and helping other pride organisations to make queer spaces more accessible.
Project manager Michael Atkinson said they were working to make LGBTQIA+ culture more inclusive.
"We really are effectively changing culture in the queer community," he said.
Mr Atkinson said an access concierge service the group offered at PrideFEST Fair Day last year was well received by the public and would be incorporated in future events.
The service — a "dedicated call place for people with disabilities who need any support on the day" — included accessible parking, helping people move around the site, and the provision of items such as ear plugs and bendy plastic straws for people who needed them.
"We're very accessible. We were very visible. We had so many people stop. And people who were not using the service, but just so happy to see that access is being planted," he said.
Striving to be accepted
As a person with multiple sclerosis, Lauren Butterly had feared discrimination when she joined Perth's LGBTQIA+ running and walking club, the Perth Frontrunners — but now she's the group's co-president.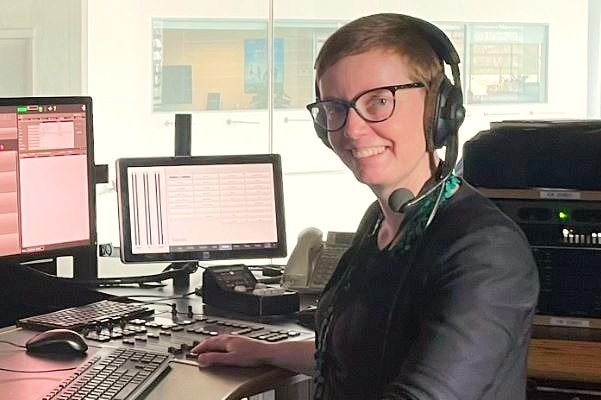 "If you had told me 10 years ago that I as a person with MS would be the co-president of a sports club, I would have laughed," she said.
"But I think because the LGBTQ community is concerned with inclusion, we are also concerned, especially in the Frontrunners, about being inclusive of the whole community and everyone's abilities."
Source: ABC