For years, Kate Thomas had been dreaming about going in the ocean on her visits to Sydney.
Born with spinal muscular atrophy type 2, a genetic condition that causes muscle weakness, Kate assumed her wheelchair would mean the beach would remain impossible. 
"Growing up I used to go to the Randwick Children's Hospital and as a treat, we'd go down to Coogee beach," she said.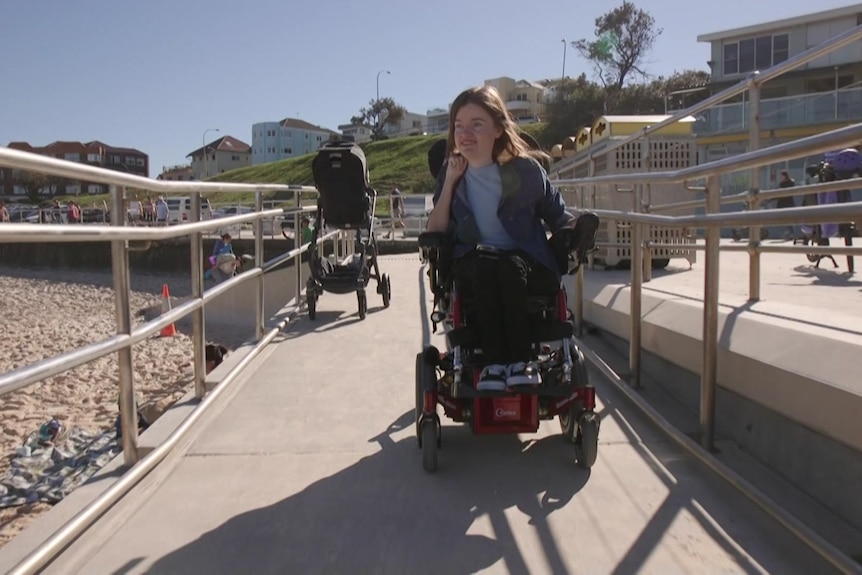 That all changed this summer when Kate and her family visited the New South Wales north coast.
"We were going to the beach every day and I think towards the end of the week I was like 'right this is my time, I'm going to go in the water'," she told The Drum.
It was the first time as an adult Kate had swum in the ocean.
"It was so surreal just to look up and be; without hurting my neck, looking up to the sky and just feeling part of something that is completely unfathomable," she said. 
Which Australian beaches are fully accessible?
There are one in six people living with disability in Australia. 
For many, Kate's feeling of being unable to go into the sea is a familiar one.
Shane Hryhorec was in the waves a lot as a child. 
"When I grew up in South Australia I used to be a surf lifesaver, so I spent a lot of time on the beach," he said. 
This all changed in 2017, when Shane broke his neck diving into a swimming pool and consequently became a wheelchair user. 
"But then, it became clear to me a few years after my injury that that's not necessarily the case."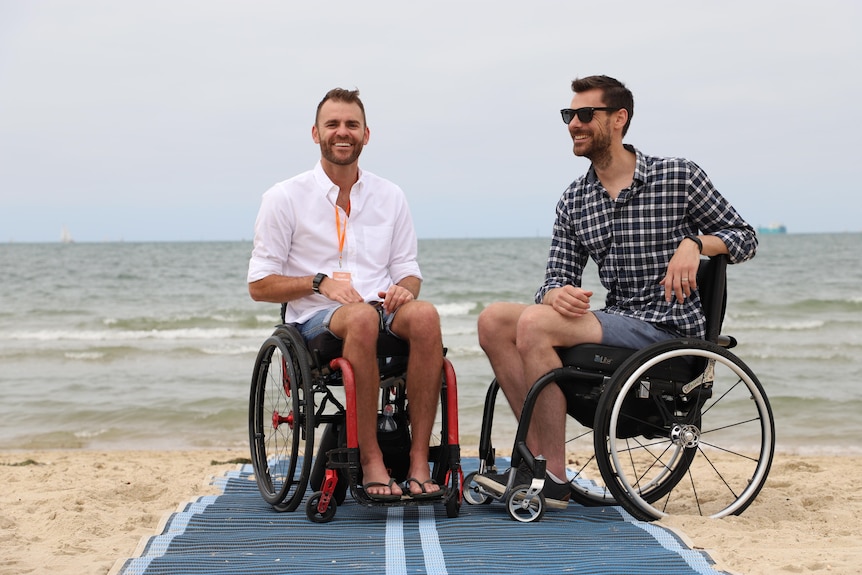 He has since joined and become chair of Accessible Beaches Australia, a not-for-profit organisation that helps surf lifesaving clubs and local councils ensure all people with disabilities have the choice to go to the beach. 
"We've now helped activate over 50 accessible beaches around Australia," Mr Hryhorec said. 
"When we started the campaign in 2016 we had three or four in Australia, so it's come a long way, but there's a long way to go." 
One of the country's most iconic spots, Bondi, has taken up the call. 
With the assistance of Beach Access Australia, it launched its own disability access program in 2020, run by the Bondi Surf Bathers Life Saving Club (BSBLSC) in partnership with Waverly Council. 
"We are now able to be up and running, and the matting goes out three days a week; Tuesday, Thursday and Saturday," explained program lead Felicity MacArthur.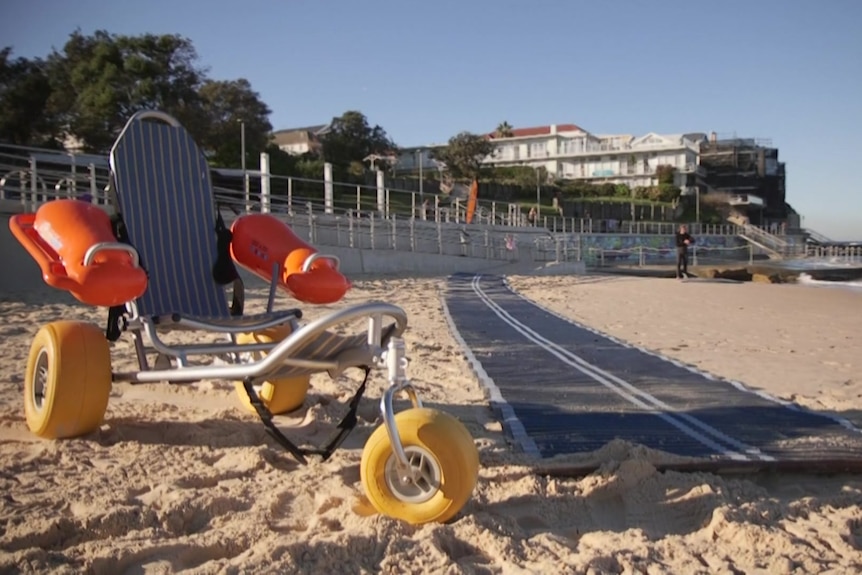 "The mobi-chair that we have here, we keep out next to the patrol tent for Bondi Surf Club during the summer and so that's mostly when we see users come down and they come and take the chair and they can actually go in the water, and they've loved it." 
'When we share our stories, that's when things change' 
While there have been signs of change, Mr Hryhorec admits it has sometimes been a struggle to get councils and surf clubs on board.
"I speak to councils every day and some of them don't even have access and inclusion officers and considering 20 per cent of our population has disability, that is a pretty high number," he said.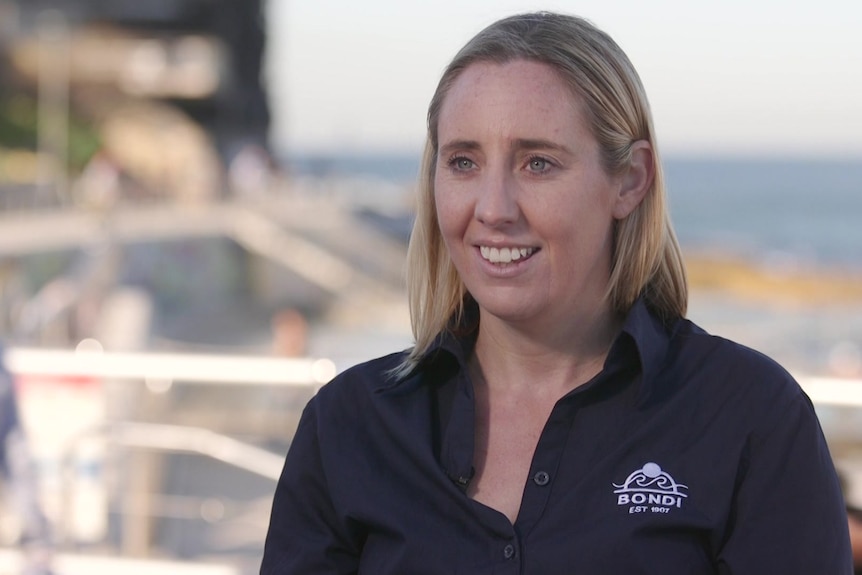 Ms MacArthur says a lot of the inaction comes down to a lack of community awareness about inaccessibility. 
Kate Thomas hopes her story will help spark more conversations about the issue. 
"When we share our stories that's when things change," she said. 
"The ocean is largely outside of our control, but there are a lot of things that are within our control.
"I think a part of that is changing the mindset and allowing people of all abilities to have access to our favourite pastime, like swimming in the ocean."
The Drum airs weeknights on ABC and News Channel.
Source: ABC