New purpose-built assisted-living units for people with a disability have opened in the central west town of Gilgandra.
Key points:
13 people living with a disability will be moving into the new units
Residents will get the keys to their new homes later this month
The project comprises three- and two-bedroom units
The Orana Living Cottages will allow local residents with disabilities to live independently in their hometown rather than moving away to urban areas.
Steve and Lynn Richmond are over the moon their daughter Kelly will be one of the cottages' new residents.
"We love the idea of the purpose-built; it's still a community but it's also independent," Lynn Richmond said.
"We come from Sydney and it would be more convenient for us if Kelly was with us in Sydney, but we could never take her away from here."
The Richmonds first started bringing Kelly to Gilgandra — a town of 4,000 people 500 kilometres west of Sydney — for respite and she loved it so much she stayed.
"Everywhere we go, and it has been [like this] for many years, we walk down the street and people say: 'Hey Kel, are Mum and Dad home for the weekend?'" Ms Richmond said.
"People take an interest in each other here."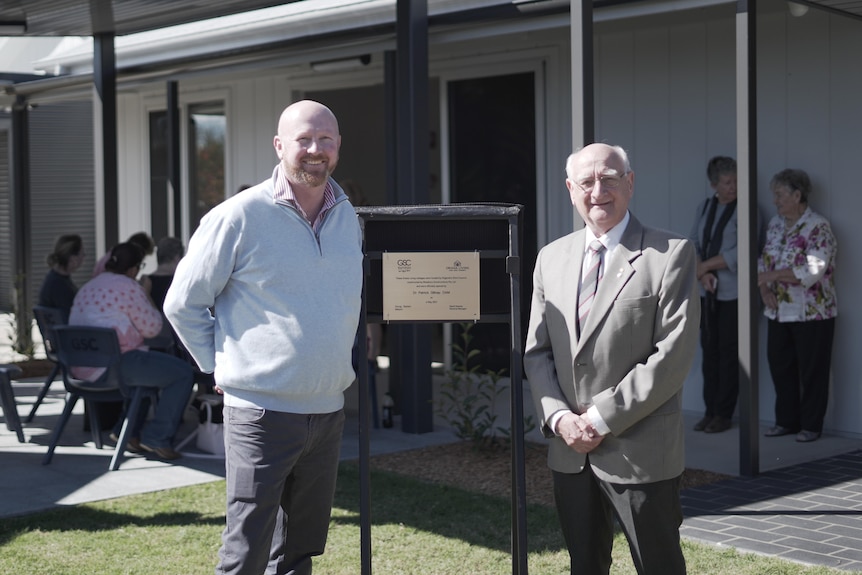 Ready for residents
The accommodation project comprises three three-bedroom units and two two-bedroom units.
The units will cater for up to 13 clients, with space for staff support on a sleepover shift.
Residents like Kelly will get the keys to their new homes later this month.
"I'm moving in with Nancy," she said.
Deputy Mayor Ash Walker said people from all over the state had shown interest in the cottages.
"I've been on council for nearly nine years and this project was spoken about eight years ago — it's so special to see it come to fruition," he said.
"It's a $3 million project that council has fully funded itself out of the surpluses out of running Orana living.
"But these people deserve this; that's what it's about for us."
Source: ABC