Determined mum Ruth Abraham is calling for more suicide prevention services for the Swan Hill region following the devastating loss of her son, Kurk. 
Key points:
Swan Hill residents at immediate risk of self-harm have to travel 200km for treatment in Bendigo
A petition for a local 24/7 suicide prevention facility has received more than 1,000 signatures
Swan Hill headspace says mental health support is available and early intervention is critical
The 23-year-old died by suicide in November, leaving behind five siblings, friends, and a community in which he was a respected volunteer and mentor.
Since the tragedy, Ms Abraham has grown increasingly concerned about others going through the same experience.
"Following my son's death I have had quite a few families reach out and tell me about their children attempting suicide or actually succeeding and how there is no help," she said.
The most recent data from the Australian Institute of Health and Welfare showed there were at least 29 deaths by suicide in the five years to 2020 in the broader Swan Hill region — a slight increase compared to the two previous reporting periods.
Petition for full-time crisis centre
Ms Abraham has contacted multiple mental health organisations to discuss the issue and said she felt there needed to be a facility where people at risk of self-harm could go for immediate help.
"My ultimate goal is to have a 24/7 fully staffed crisis centre located in Swan Hill," she said.
Residents who require crisis care in the region currently need to either go to the emergency department or call a suicide triage line operated by Bendigo Health.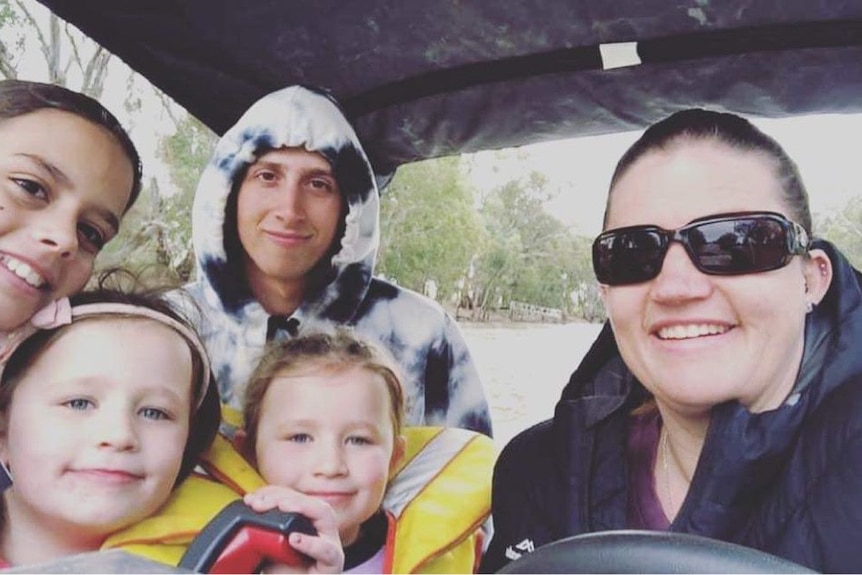 If a person is then classified as at immediate risk of suicide and requires psychiatric admission they are instructed to travel to Bendigo for treatment, 200km away.
Ms Abraham said "the community was hurting" and crisis services needed to be available locally so residents could receive care without delay.
She has started an online petition to draw attention to her cause, and it has notched up more than 1,000 signatures.
"I am hoping it will show that this town is brave enough to step up and that it wants to help its residents who are struggling," she said.
"If we can get the right people to see the petition then we can get the right funding, the right government agencies linking in, the right mental health and suicide agencies linking in."
Regular trips to Bendigo for treatment
Swan Hill resident Anne Young said she also believed the region would benefit from having additional services, particularly in light of her own family's experience with mental illness.
Ms Young's husband, Ken, died by suicide in 2018 following a 30-year battle with depression and anxiety during which time he made countless trips to Bendigo for treatment.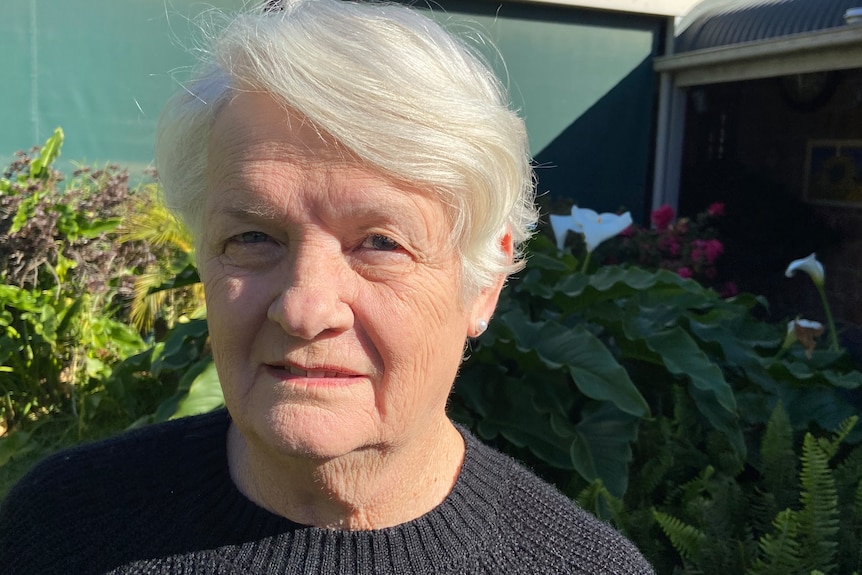 "I used to say to him 'You're not thinking about suicide are you?' and most of the time he would go, 'No', but a couple of times he would say 'I can't talk about that'," Ms Young said.
"When he'd respond like that I'd get straight onto the mental health nurse who'd arrange for him to travel to Bendigo, and down he'd go."
Ms Young said she would "hate to think how many trips" there had been over the three decades of her husband's illness but she recalled that at one point it was at least three times a week.
"I actually had it written down in a diary but I've thrown it away now," she said.
Ms Young said the constant travel to Bendigo had been difficult for her family and she said more support was needed for people who became carers for those needing mental health support.
She said it would have been ideal for her husband to be treated closer to home, but acknowledged it would be challenging to find staff for full-time crisis support in a regional area like Swan Hill.
Early intervention critical to prevention
Headspace manager Kirsty Jacobs said it was important for residents to know a range of services existed in Swan Hill for young people and adults.
She urged those requiring mental health care to consider reaching out to a school wellbeing program, headspace, Swan Hill District Health counselling service, or a local private practice.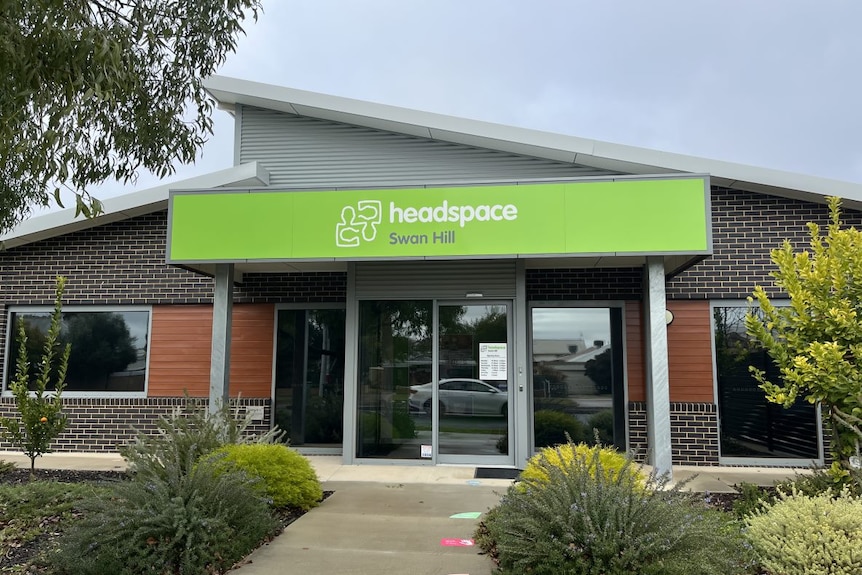 "We recommend getting support as early as possible and, at headspace, we really take that early intervention model approach where we are trying to give people resources to prevent it becoming worse," Ms Jacobs said.
However, she said it would be difficult to find the resources for a fully staffed crisis centre.
"My recommendation is that we create awareness and improve education to help people to understand where they can get support early and then put resources into the emergency department and the crisis support services that already exist," she said.
"We should be educating the community about what we can be doing to support young people or adults to seek support early and, when they need to, to present to the right places as well."
Ms Jacobs said since Swan Hill headspace launched in 2016, it had supported more than 1,800 young people.
"And what we have found is that crisis presentations to the emergency department and to support services have reduced," she said.
"They still happen [but] we have a process to ensure that young people are supported when they do that."
Source: ABC