A young deaf cricketer, who has just been named in the Deaf Cricket Australia Squad, says he would not change a thing.
Twenty-one-year-old Sean Walsh, from Rockhampton, was recently selected as the only Queenslander named in the Australian squad that will play in the forthcoming T20 Deaf Cricket World Cup in India next month.
Deaf Cricket Australia coach Jason Mathers sang Walsh's praises as a "quality off-spin bowler" and a player he would back if the team was in trouble.
"He's a bit of a live wire on the field as well, really enthusiastic, and he can also hold a stick so he gives us that all-round ability."
Like so many aspiring athletes before him, Walsh's dream was to one day represent his country playing the game he loves.
Now a reality, he said he cannot believe it is happening.
"I was shocked, and excited but there's also a lot of pressure," he said.
'Cricket has given me an identity'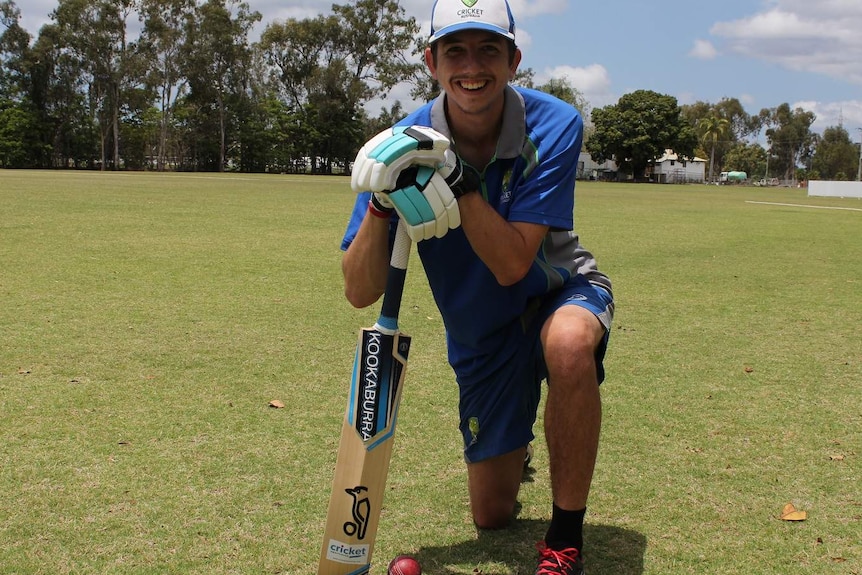 Walsh started playing cricket around the same time he became deaf.
He suffered from multiple ear infections in early primary school and ended up with perforated ear drums.
"I had grommets put in and they're supposed to fall out. Instead of falling out they actually went back in," he said.
"It's been a bit of a gradual decrease in both ears … in my left ear I've got about 35 per cent left roughly and my right ear it's anything from 5 to 3 per cent hearing left."
Cricket played a massive role in how Walsh coped with growing up with a hearing impairment, and he said making it to a professional level meant even more because of it.
"It's given me an identity," he said.
"In primary school and my early high school years I really fought it [being deaf].
"Deaf Cricket kind of hammered home and made me accept it and not try to be ashamed of it, or scared of it."
Sport gives people a place to belong
Walsh said having a hearing impairment could be a very lonely experience.
"Especially for guys who are fully deaf — it's incredibly tough," he said.
"If we're having a conversation and there's someone who's sitting in the corner and they're not able to hear anything they're obviously going to feel very alienated."
He is now a mentor in a group that offers support to hard-of-hearing young adults.
"That's a big thing that sport gives."
He said he hoped his achievements would give hope to other young people who struggled with identity and acceptance.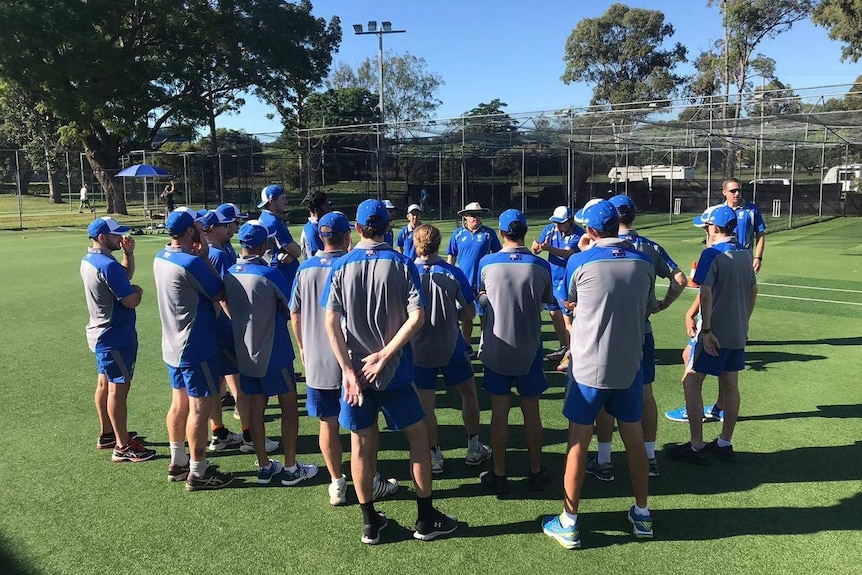 "If we can inspire one deaf kid to pick up anything, it doesn't have to be cricket, to try and show that just because you've got a perceived disability you don't have to settle for average."
"I come down here and I'm just normal, a bit of a loud mouth and a bit cheeky but I'm just Sean down here."
Walsh is one of 14 deaf cricketers, from across Australia, who will travel to India in November for the T20 Deaf Cricket World Cup.
Source: ABC