Brenden Borellini can see every part of the photographs he takes, from the ridges of a mountain in Yosemite National Park to a wave splashing against a rock at his local beach.
But he does not see them with his eyes. He sees them with his hands.
The photographer was born deaf and with limited eyesight which soon developed into blindness.
He communicates via finger spelling, a form of sign language where words and letters are traced onto hands, as well as the deaflblind alphabet and a braille converter on his computer.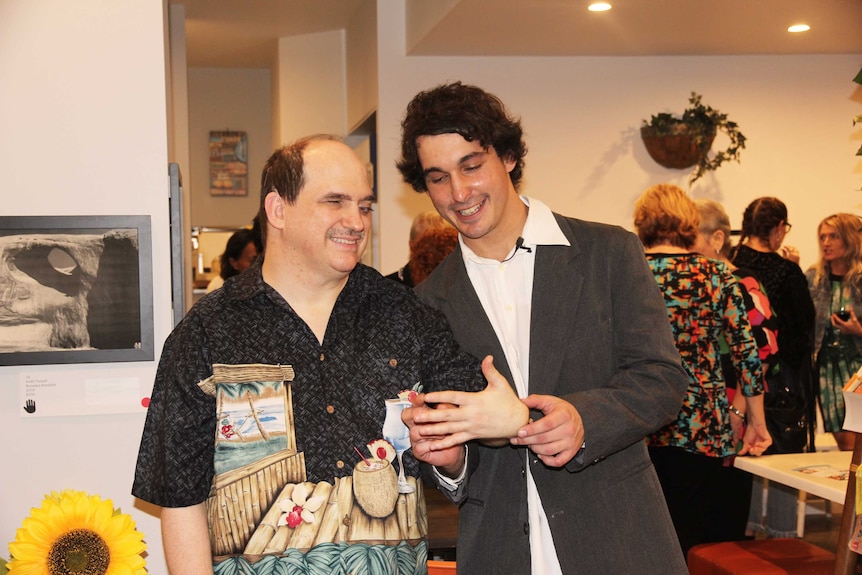 Four years ago Mr Borellini started working with Crossroad Arts in Mackay, a group developed to provide access to the arts for people with a disability.
Noticing his heightened sensitivity to touch, they handed him a camera.
And Mr Borellini started snapping.
Sensing the perfect shot
Mr Borellini prepares for a photoshoot by being thoroughly briefed by a helper on the landscape, surroundings, colour, and light.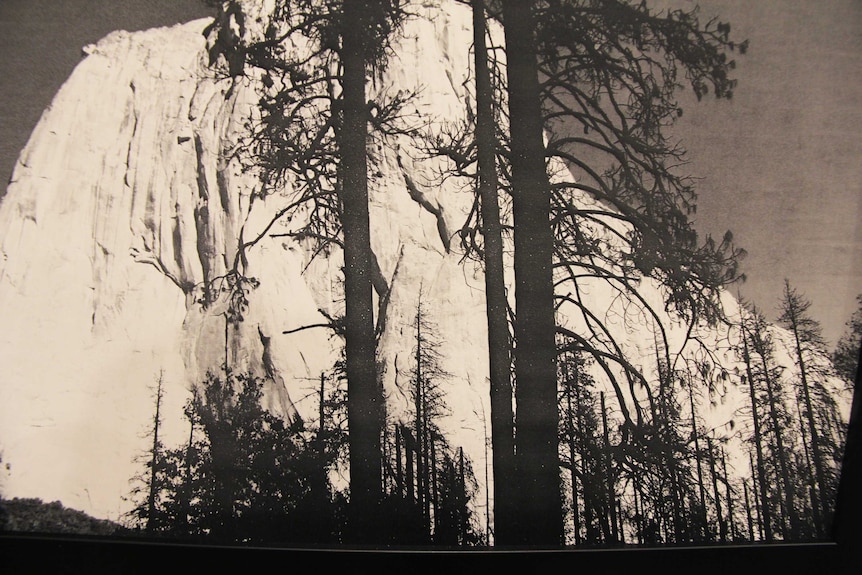 He sits the camera on his forehead, instead of his eyes, for better stability and comfort.
"I usually take a series of six shots, but the techniques vary depending on where we are and what we're shooting," Mr Borellini said.
"In this case I was shooting landscapes but if it was people then it would be very different."
His helper will then give him technical feedback on the photos taken, and the process repeats.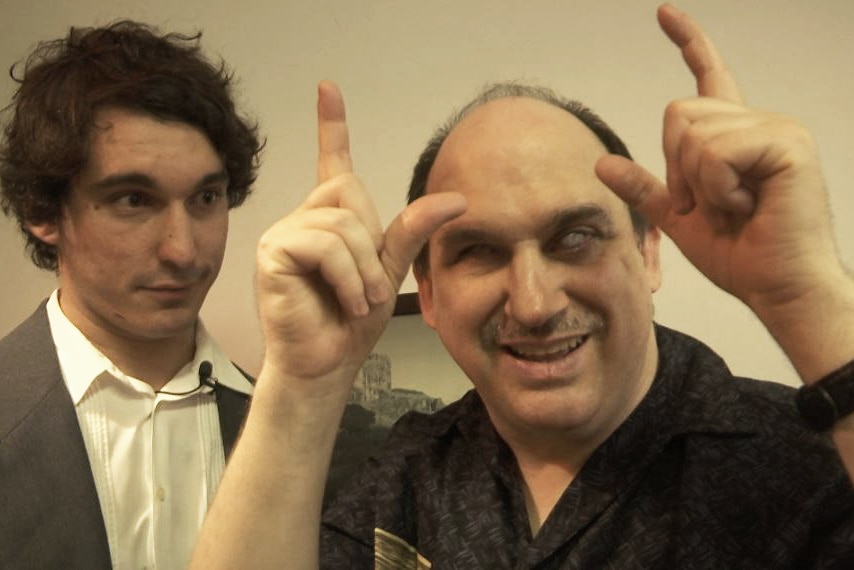 Assistant Matt Tandy said by the end of a trip Brenden would be operating largely independently.
"He remembers people by the vibration in their voice, he never forgets people's smell — he definitely has very heightened senses.
"You just follow him and see what happens."
Tactile images open art up to all
The novel techniques Brenden uses to capture images extend into post-production, where he creates a special tactile print enabling all viewers to experience the work regardless of sight.
The photos are converted to black and white to increase the contrast, and then printed onto a special resin paper which is run through a heating machine.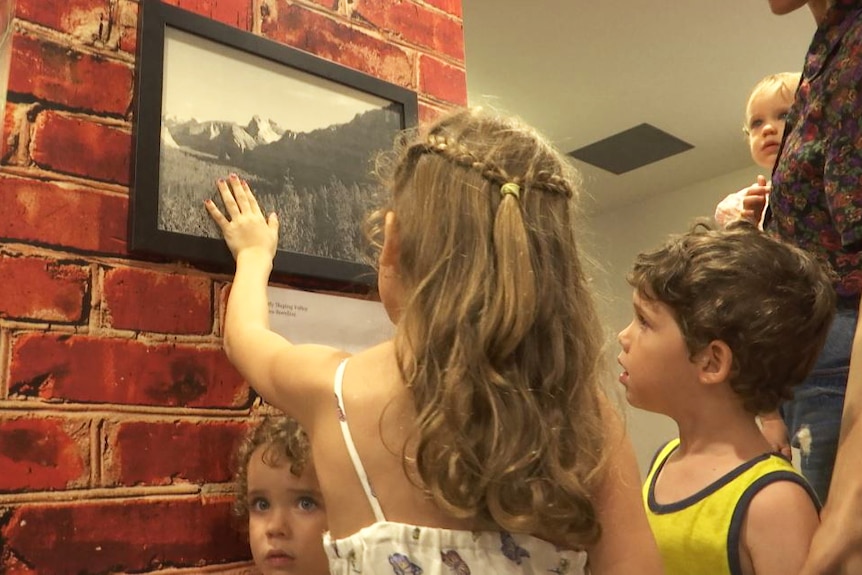 The machine raises all the dark elements in the image to create a 3D photograph which can be seen in the traditional sense as well as seen through touch.
"There [are] works in colour as well as in 3D so people can feel the images," Mr Borellini said.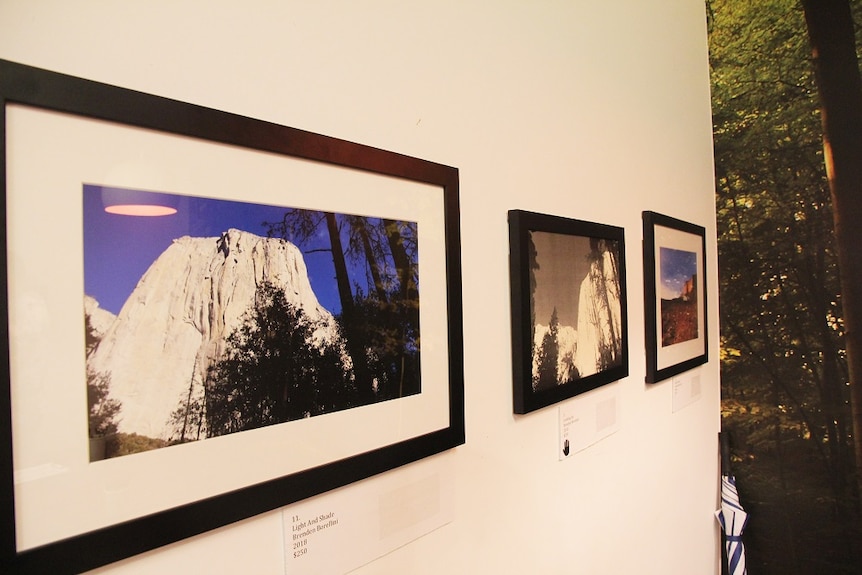 Lifetime of achievement
Mr Borellini has taken this special technique all over the world, with photoshoots in the tsunami-affected Miyagi prefecture of Japan and a tour of several national parks in the United States.
His latest exhibition, Dancing with Ansel, features photos of Yosemite National Park in California and Monument Valley and Antelope Cave in Arizona.
Determination and motivation to succeed has been a constant theme in Mr Borellini's life, after being awarded the Young Australian of the Year award in 1989 for his academic achievements.
After graduating from high school, he became the first deaf and blind student in Australia to attend university.
He is now the ambassador and artist-in-residence at Crossroad Arts in Mackay.
Source: ABC